Short Documentaries Focus on New England at Film Fest
]
by Steve Desroches
For those who live in the region it sometimes takes a trip afar to recognize the customs, culture and folkways that make New England distinct and unique. Or the focus of a documentarian's camera lens can illustrate that which makes the region so special, going beyond autumn colors, maple syrup, and candlepin bowling. The Provincetown International Film Festival continually programs work the explores the lives of diverse people far and wide, always making room for movies that tell the stories of those who may seem familiar to those who live here, but often have surprising stories.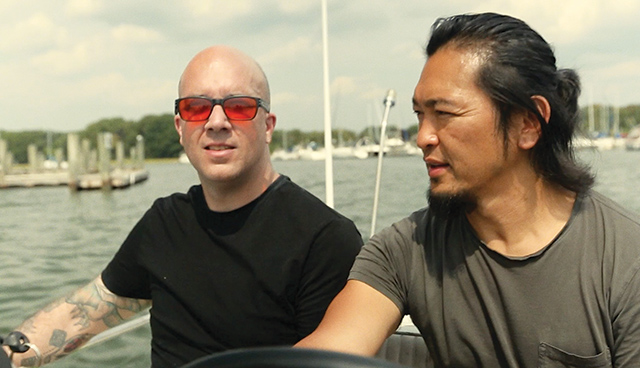 This year the film festival offers a compelling selection of short documentaries that, regardless of where you're from, will show you a new viewpoint on good old New England. In addition to the theme, it is perhaps one of the cherished aspects of any film festival that brings you selections that are hard to see elsewhere, especially shorts, which find it hard to compete for audiences with their feature-length cousins. We here at Provincetown Magazine are fortunate to get a sneak peek at many of the films chosen for the festival and in turn we get to share with you some of our favorites. Here are some of the standouts when it comes to shining a spotlight on the place many of us call home.
Ask any year-rounder in Provincetown what question they get asked the most and the answer will be "What's it like here in the winter?" Cold Storage by Eddie Shore gives a pitch perfect response as well as a gorgeous portrait of the town and its people as he looks at life on the Cape tip when all the tourists have gone and only the hearty 3,000 or so residents are here. For those enchanted by Provincetown's magic Cold Storage proves that mystical energy is still potent in the beautiful silence of winter. While the film doesn't shy away from the problems and challenges facing Provincetown, it's not bogged down in a funeral dirge of complaints about real estate prices or a shrinking year-round community, but rather shows that the spirit of Provincetown is stronger than many think. In fact, it's relentless. Shore manages to present in just 28 minutes what many struggle to articulate in this subtle love letter to Provincetown, warts and all.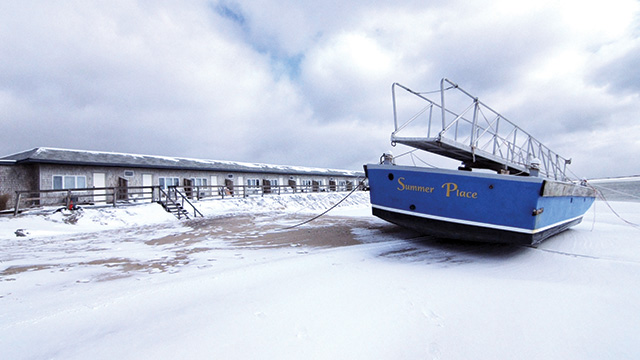 Since the beginning of the art colony in Provincetown in 1899 artists in all mediums have captured the essence of the town. But David A. Cox takes his artistic pursuits to new heights, quite literally, with his Droning Provincetown project and short film My Beautiful Crazy Town. Using his aerial drone Cox continually presents Provincetown and other areas of Cape Cod from a previously difficult viewpoint to reach, never mind maintain. But through focus and diligence Cox presents video work that's breathtaking in its imagery. It also expands the consciousness of our understanding of the Cape tip by showing it from above, much closer than a NASA satellite image, and with full motion. In My Beautiful Crazy Town Cox provide a visual accompaniment to 93-year-old Provincetown poet Hilde Oleson's poem of the same name. This collaboration between two Provincetown artists is in and of itself a thing of beauty, but the resulting film certainly captures Provincetown in a completely new way.
Cape Cod is one of America's top vacation destinations, a getaway for everyone from everyday families to Hollywood celebrities and American presidents. Its intoxicating beauty and charm can lull visitors, and at times residents, into a fog that clouds reality. It's not Disneyland, and like everywhere else, we have our share of problems, one of which is being a hot spot for tick borne illnesses. Tick Days by Marnie Crawford Samuelson and Shane Hofeldt introduces us to Larry Dapsis, an entomologist and the tick project coordinator for Barnstable County, who is leading the way to educate Cape Codders about ticks and the diseases they carry. While Lyme disease is perhaps the best known, others like babesiosis and the Powassan virus, which is new to the region, can be debilitating and in some cases fatal. Ticks are everywhere, and as Dapsis says, we can't "spray" our way out of this. What is needed is fact-based information, a comprehensive plan crafted with science and reason, and a well-informed public. Tick Days gives a hopeful and honest look into this problem that is not going away any time soon.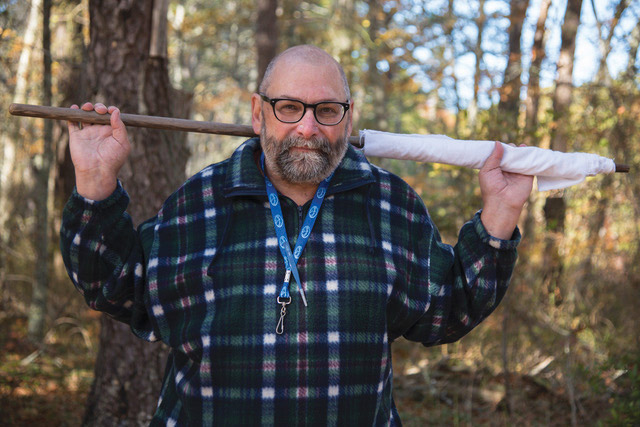 As humans become more and more aware of our actions and their impact on the environment, people are responding with wonderfully creative "green" ways forward, forming community over shared goals and passions in the process. Blind Sushi by Eric Heimbold takes us to the coastal city of New Haven, Connecticut, where Ryan Knighton, a blind writer, and Bun Lai, a chef and sustainable food pioneer, form a friendship over foraging for food in the murky, muddy waters of Long Island Sound. Lai explores solving some of our local environmental problems by creating a menu featuring invasive species while Knighton's lack of sight makes him more adept at maneuvering the dark water where those with vision struggle. It manages to tell multiple stories in just 17 minutes in a new and engaging way to feature New England's coastal heritage and culture.
New England Shorts (which includes both fiction and nonfiction shorts) screens at the Provincetown International Film Festival Thursday, June 15 at 2 p.m. and Saturday, June 17 at 4:30 p.m. at the Art House, 214 Commercial Street. The short film Blind Sushi plays before each screening of The Last Pig, by Cape filmmaker Allison Argo, Thursday, June 15 at 7 p.m. and Friday, June 16 at 12 p.m. at Waters Edge Cinema, 237 Commercial Street and Saturday, June 17 at 4 p.m. at Wellfleet Preservation Hall, 335 Main Street. Tickets ($15) are available at the box office at Whaler's Wharf, 237 Commercial St. and online at provincetownfilm.org. For more information call 508.246.2402.