Documentary Casts a Light on Voter Disenfranchisement
by Steve Desroches
A woman is sent to three different polling stations. After waiting in line for 30 minutes, another woman is told she needs to show an ID to vote even though no one else in line was told the same. A man is told he can only vote with a provisional ballot as there is a question about his eligibility, even though he's been registered and has voted for years at the same address. Another voter is about to give up trying to cast a ballot as she has to get to work after a morning of being given misinformation, being sent all over town on a wild goose chase rather than engaging in a simple exercise in civic responsibility and the right to vote guaranteed in our republic.
While the right to vote is enshrined not just in the psyche of our culture, but also our Constitution, it would be naïve to believe there hasn't been an assault on this right throughout our history, right up to now as we approach the 2018 midterm elections. Voter disenfranchisement is an oozing, insidious beast with tentacles that reach far and wide. Under our system, those that are 18 years old and registered to vote should be allowed to do so. But a variety of forces often complicate that, if not make it nearly impossible for Americans to vote. And after years of progress, it is getting worse.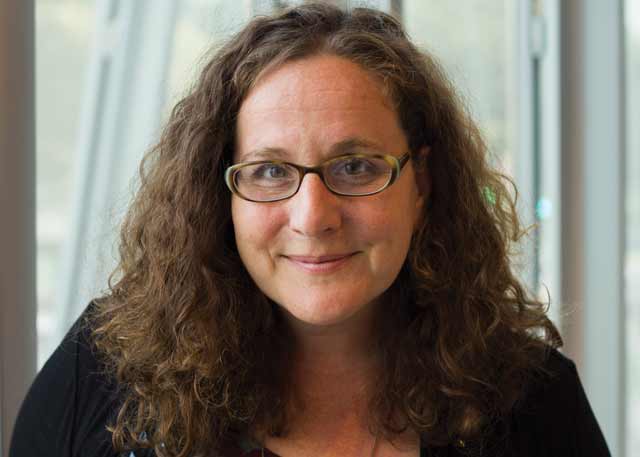 As big a problem as voter disenfranchisement is, it's not always easy to illustrate the full scale. Each state has its own election laws making what is a common practice from coast to coast seem unfamiliar and at times foreign when moving from one community to the next. But the documentary film Capturing the Flag, screening this Sunday at Waters Edge Cinema, focuses on Election Day 2016 in Cumberland County, North Carolina, a state that has become ground zero in the battle for voting rights after Shelby County vs. Holder, the 2013 5 to 4 Supreme Court decision that gutted the Voting Rights Act of 1965. Soon after, North Carolina, which was and is controlled by a far right wing legislature, passed a series of election laws that particularly disenfranchised African-American voters in the state in such an egregious manner that a federal court ruled the laws unconstitutional as they targeted black voters "with almost surgical precision." That ruling came just before the general election of 2016, throwing that day in North Carolina into chaos, and Capturing the Flag shows just how many prospective voters were turned away from the polls or left uncertain that the vote they cast would even be counted.
"I had an image in my head of what voter suppression looked like," says director and producer of Capturing the Flag Anne de Mare. "I had images of people being physically blocked from polling stations. I had images of overt racism. It's not. It's a system of barriers, of misinformation and changing information. It's a slow pile up of things. We see things like being sent to the wrong place over and over again. You start to see how devastating the effects are. It all adds up."
The film, which was co-produced by former Provincetown Banner publisher Alix Ritchie and screened this past June at the Provincetown International Film Festival, follows several volunteers that travel from New York to Cumberland County, in and around the city of Fayetteville, to monitor the election as well as assist those who have trouble voting. The volunteers – Laverne Berry, Steven Miller, Claire Wright – chose Cumberland County, in particular, as not only would it be affected by the problematic laws still on the books and by the confusion of the court rulings so close to Election Day, but also because of its proximity to Fort Bragg. Enlisted military men and women often face difficulties in voting, as they so frequently move. Also, the county had a significant number of people displaced by Hurricane Matthew, which had hit about a month prior.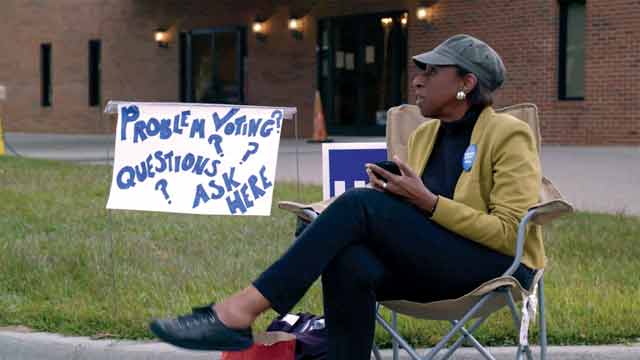 As the film documents, the voting problems are almost immediate, with voter hotlines jammed just minutes after the polls opened. And as the long day slogs on, we see the insidiousness of the multitude of issues that prevent citizens from voting. Looking at it on a case-by-case basis, de Mare says, you find all kinds of reasons for confusion. Some voters made a mistake and went to the wrong polling station on their own, while others never changed their registration after moving. But looking at the issue on a macro level you see patterns, particularly the disproportionate number of African-American voters who encounter some obstacle to voting relative to white voters with similar issues, something that is a very familiar to black voters in North Carolina, a state with a long history of electoral racism since the Jim Crow era.
Layered throughout the systemic racism apparent within the electoral process, a general incompetence makes itself apparent. Improperly trained volunteers, out of date voting machines that don't work, polls that are not handicap accessible, and more make for a voting process so rife with problems it's hard to have much confidence in it. That day in Cumberland County is so riddled with problems in one form or another that of the 1,200 people who showed up to one polling station, only 598 were able to cast votes. Watching the volunteers try to assist one person at a time makes their efforts look like Sisyphus pushing the rock up a hill, with the added weight of racism and incompetence pushing back. But our system is ultimately a community based one, says de Mare, making it harder to implement sweeping reforms as even those communities committed to the democratic process can struggle with a lack of support from federal and state agencies. Rather than some apocalyptic example of our voting crisis, the film shows it's more a death by a thousand cuts.
"The reality is we elect our officials in church basements and community centers and school auditoriums around the county," says de Mare. "The people are from your town. It's an example of self-governance. The people who count the votes are from your town. But we underfund our elections. We don't seem to take care of it."
While the viewpoints and perspectives from the volunteers are decidedly liberal, their work is non-partisan, as they offer help to anyone without asking about party affiliation. Our democracy is supposed to guarantee one person, one vote. Because for about a decade or more, Republicans have controlled both chambers of the legislatures and governors' seats in a vast majority of the states where there is a problem, the current issue of voter disenfranchisement seems exclusively theirs, though the subjects in the film make a note that the Democratic Party has an egregious record itself, though not lately, as they control so little. In addition to the discrimination and difficulties that keep people from voting, there are tactics utilized by both parties to negate the votes of those taken, like gerrymandering districts to divide and conquer the actual will of the majority of voters in a state or region, something both of the major parties in our country do quite openly. All of these tactics melded together have also turned citizens against themselves thinking their vote doesn't count and that there is little point in voting. By believing in that, you willingly give up to a system that wants you to do just that.
"The power to vote is enormous," says de Mare. "Everyone is waiting for the other shoe to drop with Mueller's investigation. That the investigation will be done and Trump won't be President anymore. That's really not going to do it. It's about voting. We have the power. We have the power to vote these people out."
Capturing The Flag screens at Waters Edge Cinema, on the second floor of Whaler's Wharf, 237 Commercial Street as part of Art House Theater Day on Sunday, September 23 at 12 p.m. A special reception will be held prior to the screening beginning at 11:30 a.m. After the screening a Q and A will take place featuring executive producer Alix Ritchie and producer Elizabeth Hemmerdinger moderated by Provincetown Select Board member Lise King. For tickets ($12) or more information call 508.487.3456 or visit provincetownfilm.org.
]