The Legacy of Alice Guy-Blaché is Alive and Well at Waters Edge
by Rebecca M. Alvin
TOP IMAGE: Filmmaker Alice Guy-Blaché (With Hat) On Set Of The Life Of Christ in Fontainebleau, France, in 1906, from the film Be Natural by Pamela B. Green. Courtesy of Collection Société Française de Photographie
Over the last few years, with increased awareness about the lack of opportunities for women in the film industry, it would be easy to assume that this was always the case. However, in the earliest days of cinema, the roles for women in the industry were actually more varied and open than they would be just a couple of decades later. And that trend toward less, rather than more, opportunities for women in film would continue with little progress until the early 1970s. What happened to these opportunities for women filmmakers? Was it because the film industry blossomed into a multimillion dollar industry in the U.S., thereby creating fierce job competition? Was it a change in societal attitudes toward what women were capable of? Did the Depression give men an edge in the film job market? In the aftermath of World War II, when women were told to return to their homes, did this cut women out of Hollywood as well? There are a lot of theories, but in a way, the more important question is why until the late 1980s, were those women who did direct, write, produce, and edit films and who owned production companies written out of the history books?
In a new film by Pamela B. Green, Be Natural: The Untold Story of Alice Guy-Blachй, the first female filmmaker (and one of the first filmmakers, period) is profiled. Green takes a detective approach, tracking down Guy-Blaché's history through living descendants, film collectors, archivists, scholars, and anything else she can think of to piece together the missing history of this extraordinarily important figure in film history whose significance has been ignored and hidden for decades.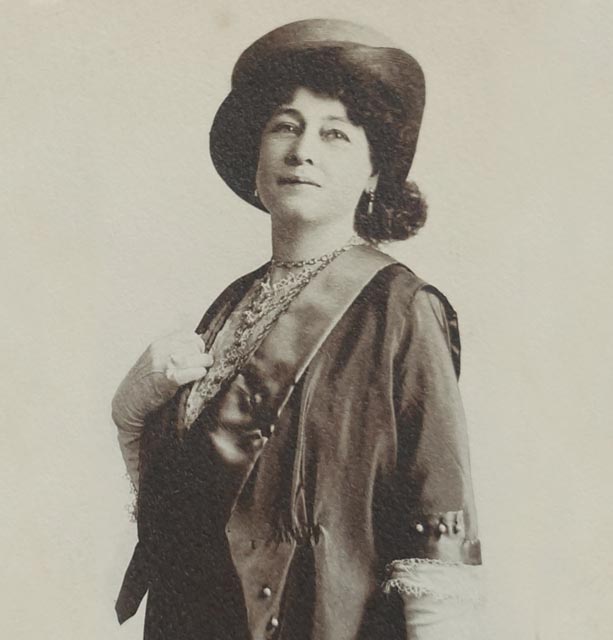 One of the most surprising aspects of Green's film is the overwhelming number of people in film production today who say on-camera they had never heard of Guy-Blaché until Green mentioned her. In the world of academic film studies, there has been a lot of work uncovering Guy-Blaché's importance, along with the contributions of other female filmmakers in the silent era such as Germaine Dulac and Lois Weber. Pioneering film historian Ally Acker's book and documentary series Reel Women brought these histories to the fore back in the late 1980s. But for the general public—as well as, apparently, many film practitioners, including film production professors—these histories are still unknown. What Green's film does is bring Guy-Blaché's history to light not only through interviews and the discovery of documents, but through her actual films, many of which have not been seen publicly for over 100 years. And it is through watching these clips from the early films that we can see with our own eyes the innovations she brought to the screen before the male filmmakers who have gotten credit for these techniques did. Split-screen, hand-coloring, use of synchronized sound—these are just some of the inventions Guy-Baché worked with in her films in those earliest days of cinema's development. But perhaps most importantly, she is credited as the first filmmaker to create a narrative film, something that has strangely been downplayed in film history classes. Many of her best films were later credited to male colleagues, and as we learn through interviews Green obtained, Guy-Blaché spent the latter part of her life trying to keep her legacy alive and correct the records.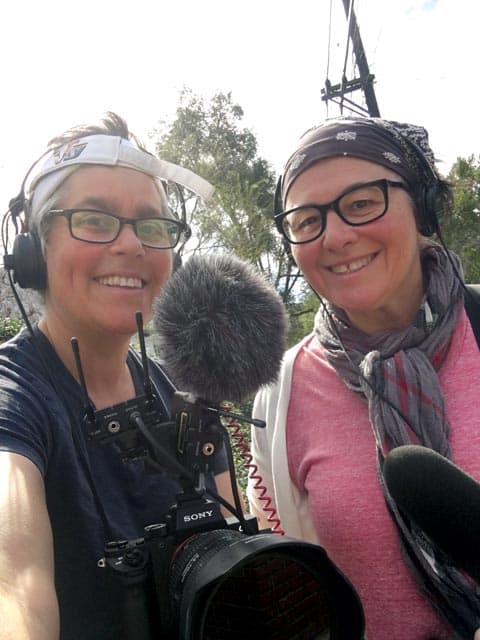 Documenting and sharing stories is an essential component of progress. If someone working in such a highly visible field like motion pictures was written out of the history, what about women in other, less publicly visible fields? Are there women pioneers in science, engineering, construction work, accounting, or the hospitality industry whose contributions have been erased? What about pioneers in these fields who were people of color? It's enough for 10,000 more films to be made.
And so here we are celebrating Women's Week in Provincetown with screenings of Be Natural, as well as (perhaps more importantly) the work of other women filmmakers benefiting from Alice Guy-Blaché's groundbreaking work 125 years ago. The Provincetown Film Society, which owns the Waters Edge Cinema, has had a longstanding commitment to supporting women filmmakers. Each year they host women filmmakers in a residency program and also produce a Women in Media Summit. One of the former residents, filmmaker Michelle Boyaner, is returning for Women's Week with a film she worked on here, It's Not a Burden, about middle-aged adults taking care of their aged parents in the last years of their lives. It's a subject with many painful nuances, but Boyaner's film manages to make us smile as we see the love between the elderly parents and the adult children upon whom they now rely. This love, and even humor, is present on screen even in cases where the parent/child relationship has been strained and problematic, such as Boyaner's own relationship with her mother, who appears in the film. It is a personal documentary that will hopefully stimulate some conversations around end-of-life caregiving, perhaps even spurring some innovations in that field. There will also be a special event/fundraiser for Women's Week that includes a panel discussion with Boyaner, producer Barbara Green, and several people who appear in the film, moderated by director of the Provincetown Art Association and Museum Chris McCarthy, on Wednesday, October 13 at 6 p.m.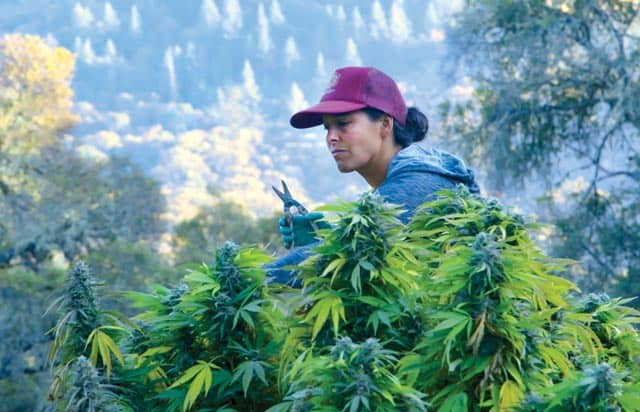 Another interesting documentary on the schedule is one focused on female cannabis farmers on the West Coast called Lady Buds. The film explores the repercussions of legalization for small farmers trying to compete with larger companies. While it is not ostensibly about women, the director happens to focus on female farmers, which is a nice subtle shift away from the usual male-dominated focus with a token female here or there in many documentaries.
Additional documentaries cover a wide range of women's contributions, from lesbian musicians in country music (Invisible by TJ Parsell) to the founding of Curve magazine (Ahead of the Curve by Jen Rainin & Rivkah Beth Medow). And women's stories are celebrated in a number of fiction films, as well, such as Along Came Wanda by Jan Miller Corran and the short film Seasick by Lindsey Ryan.
Be Natural: The Untold Story of Alice Guy-Blaché screens as part of the Women's Week programming at Waters Edge Cinema, 237 Commercial St., 2nd fl., Provincetown, Monday, October 11, 4:30 p.m. and Thursday, October 14, 7 p.m. Additional films are screening at various times throughout Women's Week (October 8 – 17). For more information and tickets visit watersedgecinema.org.
]