]
by Steve Desroches
As technology and tastes continue to change at a rapid pace, so too do our habits. Much has been made about the decline of the movie going public to an actual theater as many chose to watch films from the comfort of their own homes. But at the same time the growth of the number of film festivals around the world continues to boom as film lovers seek a community of like-minded folks as well as top-notch, compelling cinema.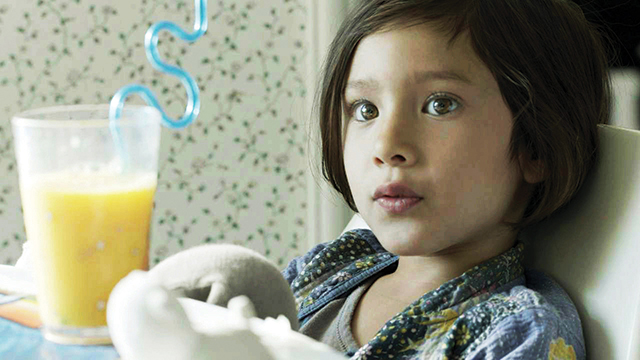 That thirst for film and appreciation for the art form is clearly present on Cape Cod and the Islands as festivals, film series, and screenings of all sorts continue to proliferate. Wellfleet Preservation Hall has become a leader in this effort and its film programming increasingly a hallmark of what the Outer Cape cultural and community center has to offer with such events as the Food on Film and Local Lens series, the Cape Cod Festival of Arab and Middle Eastern Cinema this May, the Woods Hole to Wellfleet series highlighting selections from the Falmouth village's festival, and the ever popular Manhattan Short Film Festival each October. And it will continue to expand its cinematic offerings this month as it was chosen as the Massachusetts venue for the Middlebury New Filmmakers Festival: Best of the Fest New England Tour.
As the Vermont-based film festival enters its third year, it seeks, like many festivals, to expand its audience beyond festival attendees by seeking creative ways to increase their influence, name recognition, and audience. Wellfleet Preservation Hall managing director Vanessa Downing, a self-described film buff, was asked to serve on the jury for the film festival last August, and she in turn made a bid to host the Best of the Fest tour, which hits one location in each of the six New England states.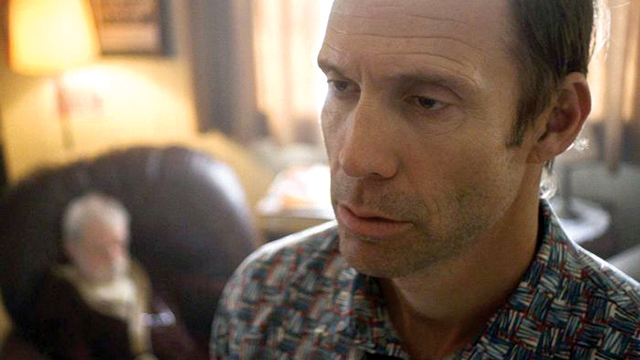 "On a personal level, it was really fun being on the jury and being part of the festival that way, and then to be able to bring it back to the Cape in this way," says Downing.  "That is really exciting. It's a nice, little festival."
As the name states, the festival is for new filmmakers who have made only one or two films. Retired Disney executive Lloyd Komesar, the producer of the film festival who divides his time between Los Angeles and Vermont, wanted to start a film festival to give new filmmakers a chance without having to compete with those that are more experienced with greater access to resources and contacts in the industry. And he chose Middlebury as the home as the college of the same name along with a robust local press with great arts coverage help to support the festival throughout the culturally engaged community. Plus, Komesar adds, Los Angeles hosts about 100 film festivals, and doesn't really need any more.
In addition to focusing on new filmmakers, the confluence of technological changes that allow films to be made digitally, thus reducing the costs dramatically, give this festival a leg up in snagging new voices and viewpoints of those just on the "cusp of a career."  All of those moving parts of the changing landscape of filmmaking have resulted in diverse submissions in both content as well as in filmmaker background from around the world, with 320 in 2015 and 371 last year. This year submissions continue to arrive from nontraditional countries like Bangladesh and Nepal, as well as a co-production from France and South Korea. Two works by Israeli Druze filmmakers were received as well, representing this small religious and ethnic minority in Israel and giving proof of how a small film festival can bring the world to its audiences.
"There is no doubt that diversity of point of view is expanding," says Komesar. "It's opened up. The number of filmmakers that can make a film has really blossomed…Diversity is definitely increasing, including in where films are made and under what circumstances they are getting made."
The nimbleness and agility as well as the opportunities provided by technology create an exciting new world of cinema, of which the Middlebury New Filmmakers Festival and Wellfleet Preservation Hall are excited to share with the Best of the Fest. In one day, six films will be shown over three screenings, the first being the short film The Best and Worst Days of George Morales' Unnaturally Long Life, a comedy about two restaurant owners in East Los Angeles who achieved immortality through a magic chicken mole followed by the Australian feature length drama Broke, about a down on his luck rugby star in this exploration of Sydney working class life. The second screening features the short comedy Pony about a aging rock musician babysitting his 5-year-old niece, and the feature documentary The Guys Next Door, which follows a gay male couple and the surrogate mother of their two daughters and explores the modern definitions of a family. The final screening features the short documentary Phil's Camino, which introduces viewers to a man living with Stage 4 cancer who has always dreamed of making the 500-mile spiritual pilgrimage on the Camino de Santiago in Spain followed by the feature length documentary Walk With Me:  The Trials of Damon J. Keith about the controversial 94-year-old federal judge and his career.
"We look for films where you really feel the impact," says Komesar. "Jay Craven [artistic director] often says he gets fatigued by films that are on the nose. They hit you right in the face. They're overly predictable. We look for films that come at you from the side a bit. And I think that's what we've found."
The New England Tour of the Middlebury New Filmmakers Festival: Best of the Fest comes to Wellfleet Preservation Hall, 335 Main St. on Sunday, April 23. Screenings are as follows: The Best and Worst Days of George Morales' Unnaturally Long Life and Broke at noon; Pony and The Guys Next Door at 3 p.m.; Phil's Camino and Walk With Me: The Trials of Damon J. Keith at 5:30 p.m. For tickets ($12) and information, go to the box office,  call 508.349.1800, or visit wellfleetpreservationhall.org.