]
by Steve Desroches
When Youssoupha Sidibe enrolled at the National Music Conservatory in Dakar about 20 years ago, he had no interest in learning a Western musical instrument.  In his home country of Senegal Western music and pop culture heavily influences their modern music, and much of the rest of Africa, he says. His interests made him stand out among his classmates. He was also unique as a young student for his willingness to take early morning classes, which is when the traditional West African music courses met. That dedication and appreciation for traditional West African culture led him to become one of the world's most respected players of the kora, a 12-string lute-bridge harp with a long history in Senegal and a wide reach in global music history.
Sidibe took to the kora quickly, he says. And not just the music he could play, but what the instrument meant to his cultural heritage. In many West African cultures the kora was played by a griot, akin to a troubadour or a bard in medieval Europe. The griot was not just important for entertainment purposes, but also cultural. They represented a link to the past as part-musician, part-historian, part-journalist, and part-sage.
"The griot was the one in charge of keeping the history alive and telling stories," says Sidibe. "It's our oral library, if you will. It transferred from generation to generation keeping traditions alive."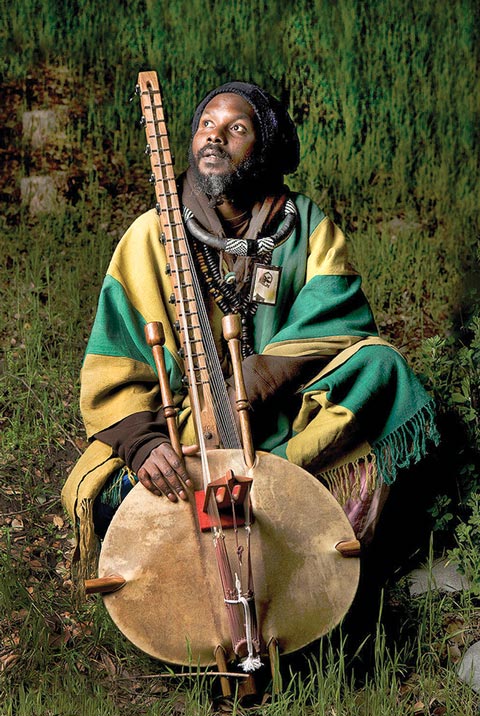 Sidibe has traveled throughout West Africa, Europe, and the United States as one of the world's most accomplished kora players, and therefore ambassadors. And he's added his own mark on the centuries old tradition by infusing Sufi devotional chants in his original music, an expression of his devotion to Sufism, often called Islamic mysticism. The Outer Cape will have a chance to hear this beautiful music with deep roots as Sidibe returns this Friday to Wellfleet Preservation Hall for the third time after two sell out concerts over the past several years.
Sidibe immigrated to the United States in 1998, and after a brief stay in California, he landed in Amherst, Massachusetts, where he lives with his family and records in his home studio. Since he hit the international music scene, Sidibe has worked with artists such as India Arie, Bela Fleck and the Flecktones, Charles Neville, Future Man, Michael Franti and Spearhead, and Matisyahu. His latest collaboration, "Shalom/Salaam," was with artist Matisyahu, on the album entitled Youth. Rolling Stone magazine picked "Shalom/Salaam" as one of the two "key tracks" on the album. Since it's release, Youth has gone Gold, and the album was nominated for a Grammy award for best reggae album of the year.
After playing Wellfleet, Sidibe is hitting the road, traveling both coasts for a variety of music festivals. He then plans to work on a new album upon his return as he continues to introduce people to this little known instrument and musical legacy. He laughs when he thinks back all those years when he was a conservatory student and his friends didn't understand his affinity for traditional music, and his family encouraged him to just learn the piano, or something a little more practical. But he certainly has no regrets.
Things are changing, all over the world, says Sidibe in regards to more traditional forms of non-Western music. There is a renaissance of kora music in Senegal, and a renewed interest within the young generation of today. But of course it's a musical story coming full circle, as so much that we in the United States know as contemporary music has its roots in African traditions brought to this country by the diaspora. While the kora might not be well known, the banjo, often considered to be a classic "American" instrument, is also from Senegal, says Sidibe.  So much of our musical heritage is indeed rooted in West Africa as the majority of those kidnapped and forced into slavery came from that part of Africa.
"African traditional music has influenced music all over the world," says Sidibe. "The kora is an important part of that musical tradition."
Youssoupha Sidibe performs at Wellfleet Preservation Hall, 335 Main St., on Friday, May 12 at 7:30 p.m. For tickets ($18 general /$25 for preferred seating) and information, go to the box office, call 508.349.1800, or visit wellfleetpreservationhall.org.