]
by Steve Desroches
May you live in interesting times.  It's an English expression thought to have originated in China as an ironic curse. While it seems to be rooted in wishing someone well, it actually refers to periods of instability and high anxiety, and the corresponding rush that accompanies such chaos. Well, when it comes to interesting times, we're soaking in it.  And it's in these times that art can soar, be it high-minded theater or a savage drag show.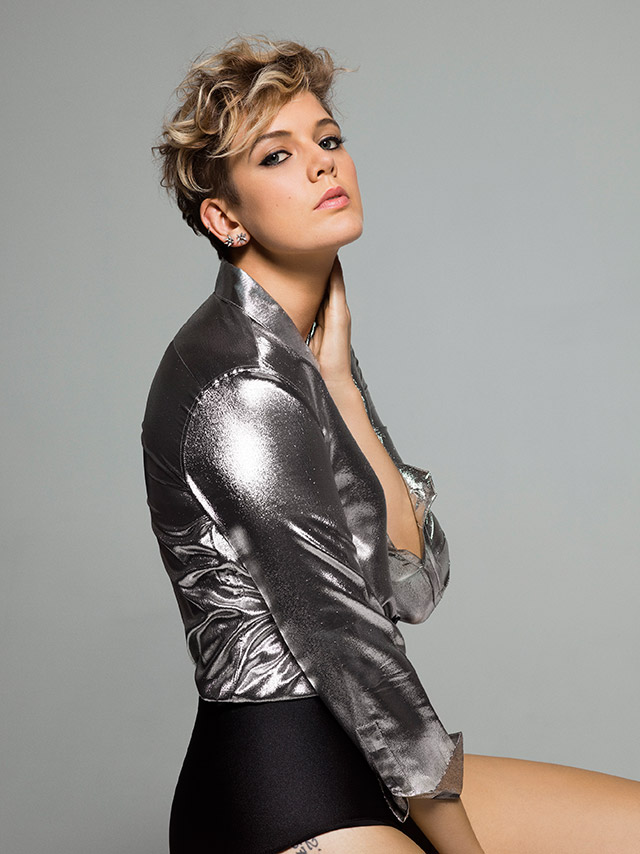 Even before the founding of the art colony Provincetown has been a place that took a stand on the stage. For instance, the Fisk University Jubliee Singers performed at Town Hall in 1893 where the all African-American group sang songs and spirituals of slaves that had been freed just a generation earlier, as well as calling for equal rights for black Americans. Over the following century up until today Provincetown has had the unique challenge of providing both an escape from and a response to the issues of our times to a diverse audience. So as the summer season approaches, it will be a thrill to see what will appear on the stages of Provincetown. It is all too easy to take the performance scene for granted in Provincetown. But make no mistake, what the Cape tip offers each summer is as unique as it is important as it is fun.
Don't think that the resistance needs to be clenched jaws and closed fists in the air, however. Satire is one of the most effective weapons, as several shows demonstrate. Get ready for Varla Jean Merman, Ryan Landry, and Peaches Christ as they present the parody 5 to 9 portraying White House secretaries taking on their "sexist, egotistical, lying, hypocritical bigot" of a boss.  Rumor has it Trump puts Skinny n Sweet in his coffee. If there is anyone that has his finger on the political pulse these days it's Randy Rainbow, with his insanely clever videos featuring fake interviews with Kellyanne Conway, Bill O'Reilly, and Ivanka Trump. The comedian swings through Provincetown this summer on his New England tour. When the New York Times and the Washington Post are running headlines you swear you once saw on The Onion, you know we are living in freaky times. And there is no one equipped to break it down and save you from a complete nervous breakdown than political comedian Kate Clinton and her new show Knock! Knock! Who's There? Zombie Apocalypse!  Coming into Provincetown purse-first is Bob the Drag Queen, winner of season eight of RuPaul's Drag Race and a fierce and funny political activist (check out the video of her being arrested in drag at a marriage equality protest in New York).  Capturing the zeitgeist like no other is Bianca Del Rio, who brings her Not Today Satan tour to Town Hall where the insult comedy drag queen will no doubt shower the current administration with her wicked wit like a Russian prostitute in a secretly recorded video tape.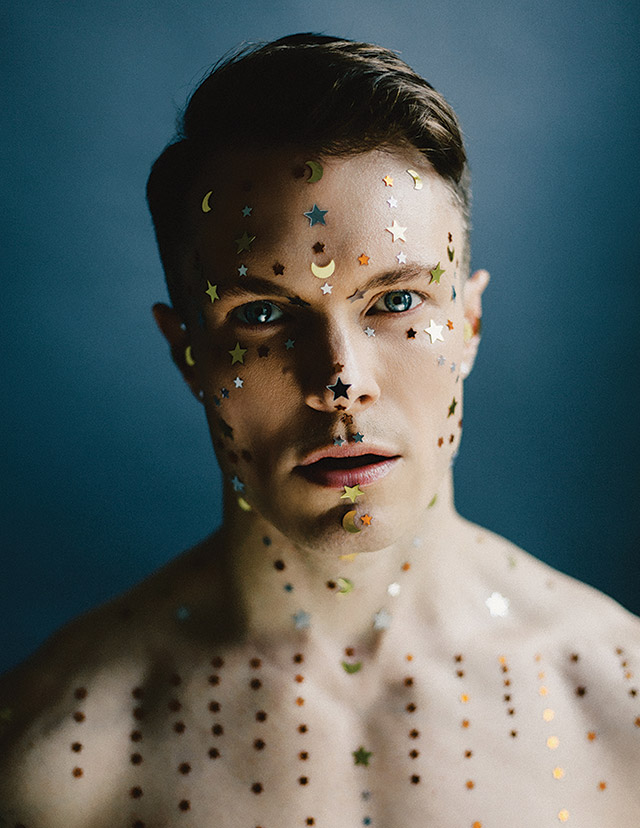 Politics aside, the only constant is change, and Provincetown continually works to read the tea leaves and bring in new and vibrant people to town where tastes and attitudes are constantly in flux. In one of the most exciting announcements in years, the Crown and Anchor is bringing Courtney Love and Todd Almond to Town Hall for an evening of conversation and performance with writer Kevin Sessums.  It's most welcome news for a town that is always aching for more rock and roll in its cultural landscape. By now many know that the Provincetown Business Guild, the nonprofit organization that promotes the town to the LGBT community, is under new leadership with Robin Lapidus. With a lot of ideas and renewed long term vision, the PBG's first event to bring a new perspective and attract younger visitors to increase diversity is a Town Hall concert featuring Australian singer Betty Who and DJ Citizen Jane. Who first made waves opening for Katy Perry and Kylie Minogue on their most recent Australian tours before coming to America. The PBG also promises big surprises for Carnival in August as the town interprets the theme "Gods and Goddesses." Stay tuned for future announcements of a grand marshal and Town Hall entertainment.
While the sounds of hammers and saws is as normal to spring in Provincetown as the return of the humpback whales and robin redbreasts, word of new owners and construction in front of the Sage Inn and Lounge has had the town abuzz with questions and rumors. Well, indeed the group of new owners has big plans. This season will be a soft roll out of a new vision, bringing in Provincetown favorites Judy Gold and the legendary Jimmy James, but come 2018 the space will relaunch as the Pilgrim House, the longtime venue that stood in that space for about 180 years before it was destroyed by a fire in 1990.  Over its history it was home to an amazing array of performers like Lily Tomlin, Wayland Flowers and Madame, Dom Deluise, and legendary female impersonator Arthur Blake. The goal is to restore the Pilgrim House legacy to its former glory, providing Provincetown a new hip venue.
Provincetown hits the sweet spot when it successfully balances tradition and innovation, taking the best from its storied past and building on it for the future. In the perfect fusion of that sentiment, audiences will delight in Idol Worship starring Mink Stole and Peaches Christ. The John Waters film star lived in Provincetown in the sixties and seventies, along with many other Dreamlanders, and the San Francisco drag superstar is a new arrival on the scene in Provincetown. The duo will present a one-night-only happening that will undoubtedly be a night to remember. Playwright and actor Steven Fales is bringing a revival of his smash hit Confessions of a Mormon Boy back to Provincetown after its run here more than a decade ago, exploring the tension between religion and the LGBT community, an issue that remains relevant to this day.  Tapping deep into gay history and culture, cabaret singer Seth Sikes brings his tributes to Judy Garland and Liza Minnelli to town, and its a homecoming of sorts for the former, who performed and partied here for years. In special events, this year marks the 70th Blessing of the Fleet, which takes place during the Provincetown Portuguese Festival at the end of June. The beloved tradition is a special tribute to the town's fishing and maritime heritage and an important reminder of the dangerous work of fishing that helped build the town and its culture.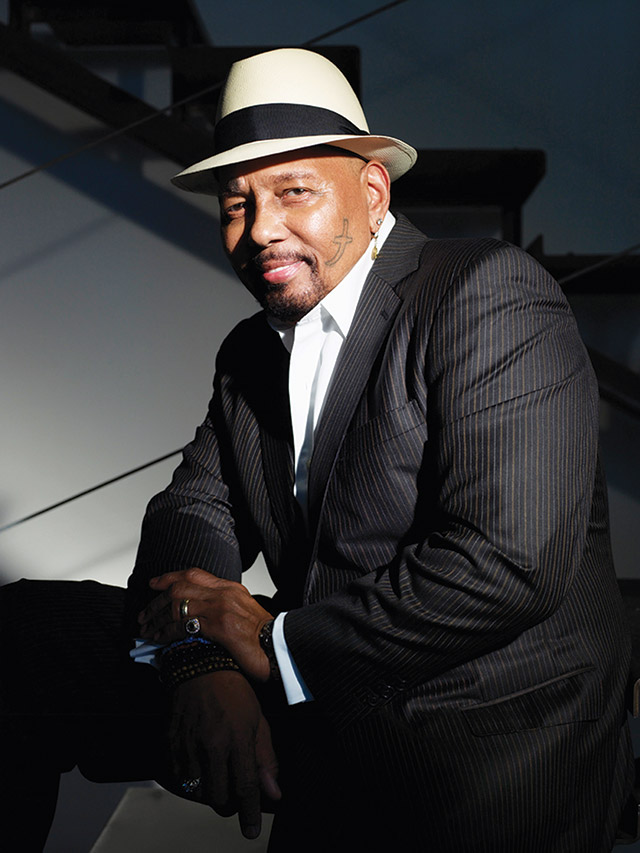 The Cape tip continues to hit a high note each season as a summer home for Broadway. The sensational Billy Porter returns for the third year this Carnival Week, an event he revels in each year as he's seen up and down Commercial Street with Mardi Gras beads around his neck. It's Provincetown's gain that the Kinky Boots star comes back each year to dazzle audiences at his sold-out shows. Broadway great Brian Stokes Mitchell makes his Provincetown debut this summer at the Crown. And Fun Home star Beth Malone, Sweeny Todd leading man Michael Cerveris, and My Fair Lady standout Melissa Errico visit the Art House as the venue continues to bring the best and the brightest stars of the Great White Way. The Art House goes big with Town Hall concerts featuring Megan Hilty, Sutton Foster, and the sensational Tony Award winner for Gypsy Laura Benanti (fingers crossed she does her Melania Trump impersonation that was such a big hit on The Late Show with Stephen Colbert.)  And bringing a bit of Broadway magic to Provincetown will be the Peregrine Theatre Ensemble's summer long run of the musical Chicago, bringing in some of the best young musical theater talent from around the country.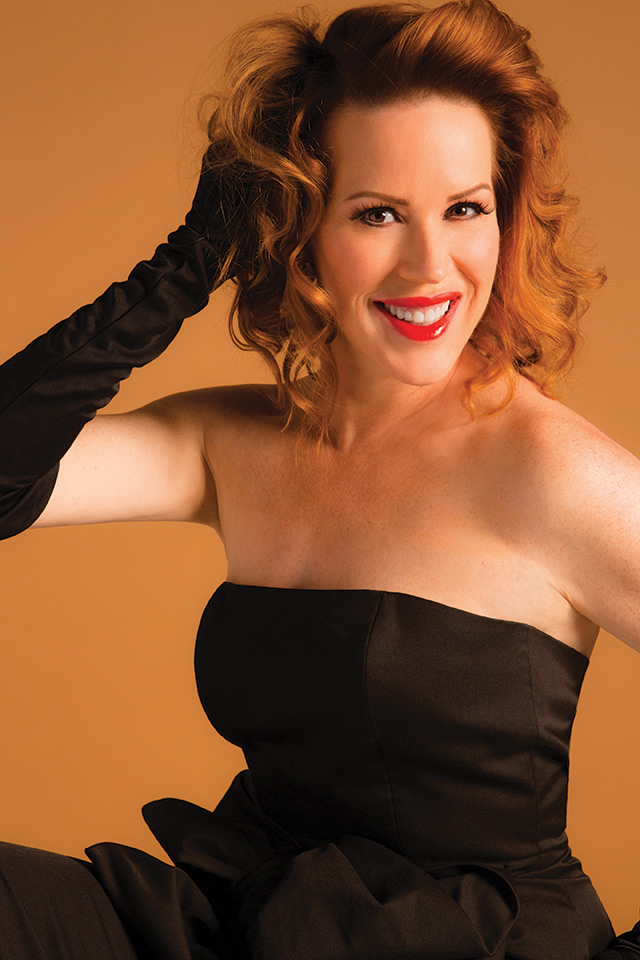 Musically, the Outer Cape is growing and evolving, bringing in a variety of styles and genres. The Provincetown Jazz Festival brings Molly Ringwald this year. While the former Brat Pack teen actress is best known for being the voice of a generation in films like Sixteen Candles, Pretty in Pink, and The Breakfast Club, many don't know that she began singing with her father's jazz band as a young child. Ringwald recently recorded her first album Except Sometimes and will perform songs from it as well as others from the Great American Songbook. CabaretFest this year focuses on the music of the World War II era and will present a Lifetime Achievement Award to the indefatigable Marilyn Maye. The Payomet Performing Arts Center continues to bring in a impressive roster of a who's who in rock and roll with this year's bill including Graham Nash and Aaron Neville. Described as the "David Bowie of cabaret" and the "male Marlene Dietrich," Australian neo-cabaret star Kim David Smith brings his Weimar-era infused show to town after making his debut last year at the Afterglow Festival and a stunning performance in the recent Provincetown Theater production of Salome in the title role.  Mixing in quirky covers with equally eccentric instruments like the ukulele and the glockenspiel are The Skivvies, a duo featuring Broadway stars Lauren Molina and Nick Cearley performing in, as the name would suggest, their underwear. Dubbed a "Bette Midler for a new millennium" Tori Scott returns to Provincetown to belt out with her big voice and entertain with her hilarious tales of having to remind herself she isn't a gay man. Singer-songwriter Steve Grand returns to town for his first summer-long run as his success performing songs from a distinctly gay point of view continues in the mainstream. And opera star Marisol Montalvo presents her show Mad Scene! directed by Jeffrey Roberson (a.k.a. Varla Jean Merman) in a fabulous collaboration. Some may remember Montalvo's incredible rendition of "The Queen of the Night" aria at a Classical Varla show, which made clear she is a musical dynamo with a fantastic sense of humor.
If this snapshot of the upcoming summer seems to be a bit of a schizophrenic stew of the political, the comical, the light-hearted, the gay, and the sophisticated, then good, because that's Provincetown. Always has been. While the Vietnam War was raging and opposition to it at a fevered pitch Lily Tomlin was beginning her brilliant career here. During the frightening black out years of World War II the town partied in the dark and reveled in the antics of bizzare cabaret star, and Jewish refugee, Valeska Gert. And when the town was facing dark days during the worst of the AIDS pandemic the town's drag queens rallied, forming Sisters in the Name of Love to raise money and spirits. Provincetown never ignores the times, and it always responds in its own unique way. So no matter how hot it gets this summer, be it the weather or the politics, Pink Pussy Hats are always in fashion and smiling while also raising a fist in resistance are not opposing forces, but rather how things get done in Provincetown.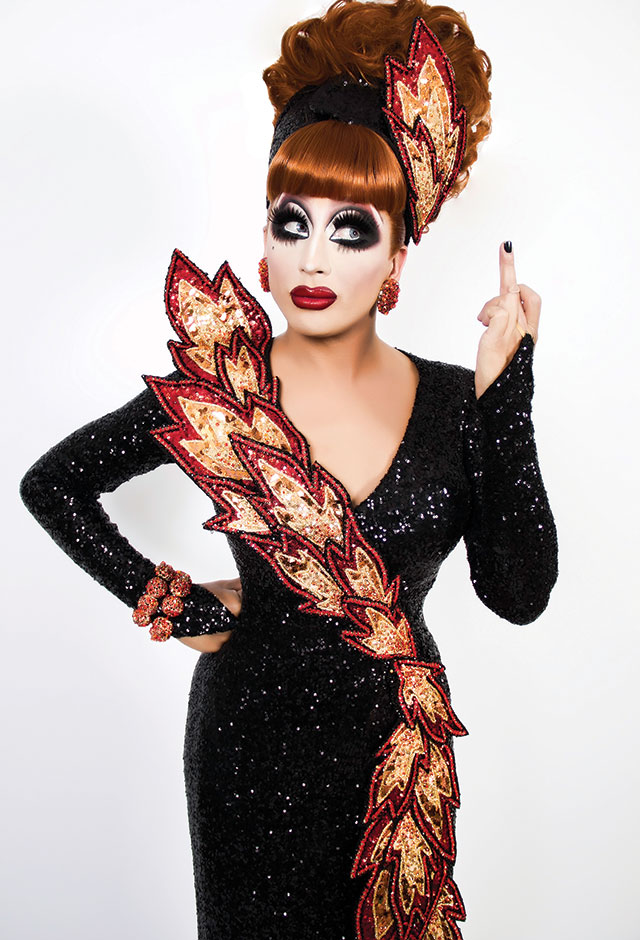 DRAG
It's all to easy to take drag for granted in Provincetown as it is usually comedic in nature. But the very expression of LGBT culture is always a political act, especially in this time when civil rights progress battles a ferocious backlash. Not convinced? Consider the article in the current issue of The Atlantic featuring the story "Why Drag Is the Ultimate Retort to Trump." The art form – and it is an art form – is finally getting some much deserved attention and respect. As for Provincetown, there is evidence that drag has been a presence here since the 1920s. And as of right now there is no place anywhere else in America that showcases drag talent like Provincetown, so say the performers who come from all over the country each summer. Returning from her hometown of New Orleans is the megawatt drag star Varla Jean Merman with her new show Bad Heroine. The super talented Jinx Monsoon returns with Major Scales on piano in her own stage show as well as reprising her role of Little Edie in Return to Grey Gardens co-starring Peaches Christ.
Provincetown has become a hot destination for stars of the cultural phenomenon RuPaul's Drag Race. Last summer show alum Trixie Mattel became the star of the season with her Provincetown debut and is sure to wow audiences again this year as will Raja, winner of season three, as she prepares for her first summer long run in Provincetown. Electra is bringing her new Bette Midler tribute show Bathhouse to Broadway to celebrate the Divine Miss M, and who knows, maybe a Tony Award for her turn in Hello, Dolly! The longest running drag revue in town Illusions is off and running with a brand new show and welcoming special guest, drag legend Tommie Ross in mid-July. The magically demented Dina Martina jets into town from her moist home region of Seattle for another summer and Miss Richfield 1981 has her sites set on an end to the Trump era with her new show 2020 Vision: A Survival Guide for the New World. Keep an eye out for Scarbie on her pink bike and ever changing crazy outfits as she acts like drag pied piper attracting fans and newbies to her show throughout the summer. Making her Provincetown debut this Fourth of July weekend is New York City queen Maddelynn Hatter with Something Madd This Way Comes! And of course don't forget the legendary Showgirls with Ryan Landry and his wicked band of misfits, weirdoes, and rebels at the Atlantic House.
A Sample of Shows
THE ART HOUSE
214 Commercial St. – 508.487.9222. ptownarthouse.com
Varla Jean Merman – June 23 – September 1
Michael Cerversi – July 1-2
Return to Grey Gardens – July 5-September 7
Steve Grand – July 5 – August 31; 5 to 9 – July 7 – September 9
Tori Scott – July 8-9
Jinkx Monsoon with Major Scales – July 8 – September 10
Bianca Del Rio – July 10
Idol Worship: Mink Stole and Peaches Christ – July 25
Melissa Errico – July 28-29
Megan Hilty – August 6
Sutton Foster – August 13
Bob the Drag Queen – August 15 – 31
Beth Malone – August 20-21
Mad Scene! featuring Marisol Montalvo – August 27
Laura Benanti – September 3
THE CROWN AND ANCHOR
247 Commercial St. – 508.487.1430 – onlyatthecrown.com
Kate Clinton – May 27 – October 14
Billy Porter – August 19 – 20
Brian Stokes Mitchell – August 6
Dina Martina – June 2 – September 16
Kim David Smith – August 16 – 17
Miss Richfield 1981 – May 28 – September 3
Seth Sikes – July 18 and August 7
Confessions of a Mormon Boy – July 30 – August 8
Illusions – May 27 – September 16
Provincetown Jazz Festival: Molly Ringwald – August 10
HARBOR STAGE COMPANY
15 Kendrick Ave. – 508.349.6800 – harborstage.org
Everything is Established – June 15 – July 8
Glengarry Glen Ross – July 13 – August 5
Persona – August 10 – September2
PAYOMET PERFORMING ARTS CENTER
29 Old Dewline Rd., North Truro – 508.487.5400 – payomet.org
Graham Nash – July 17
Aaron Neville – July 29
THE POST OFFICE CABARET
303 Commercial St. – 508.487.0006 – postofficecabaret.com
Trixie Mattel – June 22 – September 10
Raja – June 22 – September 10
Electra: Bathhouse to Broadway – June 22 – September 10
THE PROVINCETOWN THEATER
238 Bradford St. – 508.487.7487 – provincetowntheater.org
Amadeus – May 27 – June 11
Metamorphoses – July 12 – August 20
SAGE INN
336 Commercial St. – 508.487.6424 – sageinnptown.com
Judy Gold – July – August
Jimmy James – July – August
WELLFLEET HARBOR ACTORS THEATER
2357 Route 6 – 508.349.9428 – what.org
Sex with Strangers – May 27 – June 10
Painting Churches – June 15 – July 9
The Empaths – July 20 –August 19
Death and the Maiden – August 24 – September 24
For full schedules, visit each venue's website.