by Steve Desroches
There is perhaps no greater agent of change than death. And not just the death of a living being, but of an idea, of a spirit, of a culture, even a sense of self. Life, and living, is a continual cycle of death and rebirth that can have a variety of euphemisms: evolving, expanding consciousness, growing up. In the opening night feature of the Provincetown International Film Festival, Mr. Roosevelt, young, struggling comedian Emily Martin (Noël Wells) is caught in a chrysalis crisis when she leaves her Los Angeles life to go home to Austin, Texas, upon the death of her cat, named after the also deceased president (Teddy, not Franklin). She arrives to find that her ex-boyfriend, whom she unceremoniously dumped over the phone, has moved on and has a new girlfriend, upending her already tumultuous life.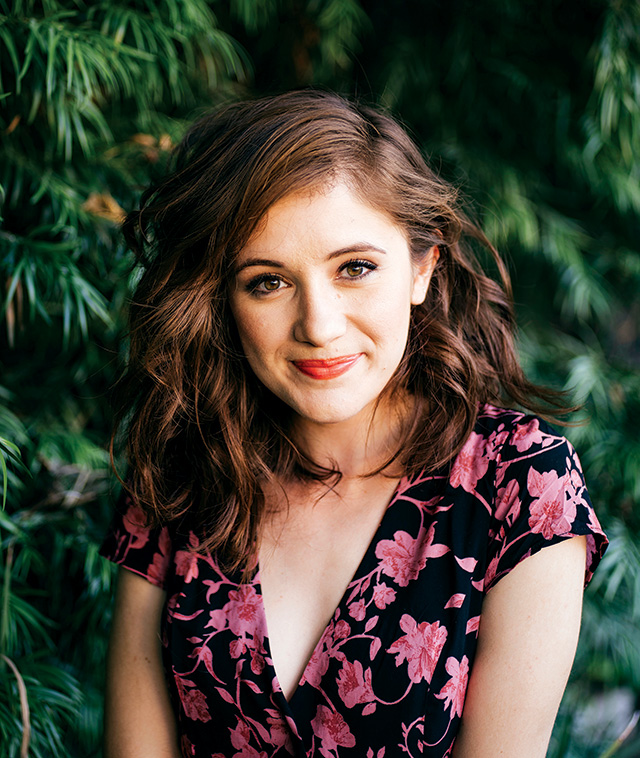 Written and directed by Wells,  Mr. Roosevelt  climbs through the caverns of young life today: chasing the American dream without the benefit of either Baby Boomer optimism or the cynicism of Generation X, but rather a bewilderment usually reserved for someone stumbling around a dark room looking for a light switch, stubbing their toe. And not the big one, but the little one, which hurts more. A bohemian at heart in an increasingly corporatized world, Emily's first blunt force trauma is to return to Austin, a city trying to hang onto its unique and funky culture in the face of a relentless real estate development and a new culture of gluten-free muffin baskets and Eat Pray Love book clubs rather than the smoky bars with sticky floors and rock music that the Texas city so ardently tries to protect. It's a conundrum facing most every creative capital in America, and will feel very familiar to a Provincetown audience.
"It's a very complicated idea trying to protect what is special about a place," says Wells from Austin where she is working on a pilot for Comedy Central. "Change is always going to happen, but are there those that want to evolve with a place or are they disrespectful and trying to push people out. Not all change is bad, but we do need to find common ground."
Born and raised in San Antonio, Wells graduated from the University of Texas at Austin in 2010, whereupon she moved to Los Angeles to pursue her comedy career. While a work of fiction, her writing and directorial debut is mined from her own past in this film that premiered at South by Southwest (SXSW) in March and won the Audience Award from the hometown crowd. Currently appearing on the hit television series Master of None, Wells stirs in the emotion from her real career in comedy with the myth and legend of the pitfalls of such a competitive field where the rules are so vague and unexplained it's akin to playing an obscure board game without a rule book.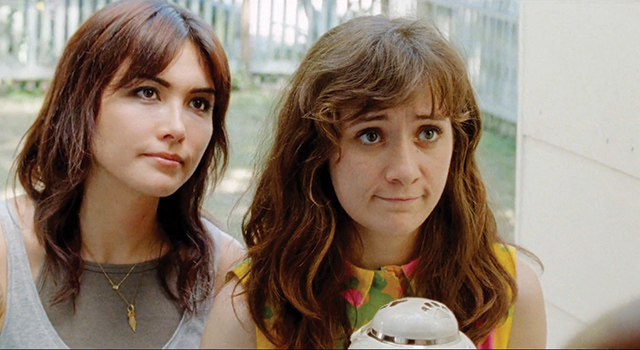 Prior to the film Wells was perhaps best known as one of those cast members of Saturday Night Live who didn't survive beyond one season.  What was a whirlwind experience that began with excitement and ended with disappointment led her to the realization that she no longer needs to wait for permission or the "right time" to pursue a creative vision. Just go out and make it happen. Over-thinking can lead to self-doubt to the point of smothering creativity. As a college student Wells needed a job and appeared at Esther's Follies, a famed vaudeville/live variety show in Austin. Initially told there were no cast openings it was suggested she try again in the summer, which she took as a job offer rather than the polite brush off it actually was.
"I showed up and was like, 'I'm here for my job!'" says Wells. "And they were like, 'What the f**k?!' My naiveté and innocence worked out."
As a part of the cast for almost three years, and then a part of the Upright Citizens Brigade in Los Angeles, the two performance troupes gave Wells invaluable tools early on in her career about writing, improvisation, and character development, leading to not only her stint on Saturday Night Live, but also Mr. Roosevelt. At 30, Wells says she is fully embracing the freedom she feels creatively and that Mr. Roosevelt is the product of that sense of possibility.
Throughout the film, as the character of Emily traverses a changing Austin as well as the changes from within, there is the ever-present netting, and gaze, of the dead cat Mr. Roosevelt. The orange tabby cat appears periodically in flashbacks and fantasies, or in in memoriam photos whenever Emily is at her lowest, often self-induced, point of depression. While writing the story her first draft featured a dog. But a friend early on said, no it had to be a cat. Wells became convinced to go the feline route shortly after being fired from Saturday Night Live in a moment that felt like her own cat slapped a paw across her face to snap her out of her blue funk.
"I was sitting in the hallway crying and he just came up and sat down and stared at me," says Wells. "I just felt he was judging me.  In this moment of self-pity and being self-absorbed he just sat there and judged me. A dog wouldn't have done that."
The New England premiere of Mr. Roosevelt is the opening night selection of the Provincetown International Film Festival at Fishermen Hall, 12 Winslow St.  at 7 p.m. with two more screenings, Friday, June 16 at 2 p.m. and Sunday, June 18 at 2:30 p.m. at the Art House, 214 Commercial St. Tickets are $15 and are available at the box office in the Whalers Wharf mall on the first floor or online at provincetownfilm.org. For more information call 508.246.2402.
]