Documentaries on LGBT History
]
by Steve Desroches
With 1969 generally marked as the beginning of the modern movement for equal rights for lesbian, gay, bisexual and transgender people, we're nearing the half century mark, which provides both distance and the need for further examination and documentation of LGBT history. Over the years much has had to be hidden or kept underground for safety's sake, and in some cases, certain stories have been ignored, censored, or buried… sometimes from within the movement itself.
In particular, documentarians are producing films that bring previously unknown stories to light or revisit well-known aspects of LGBT culture and life from a new perspective. This year the Provincetown International Film Festival offers an impressive line up of LGBT-themed documentaries that, even for this town, may surprise people with what they uncover. LGBT history is still a nascent field of study, and these documentaries are an important tool in fully understanding the road from Stonewall to now.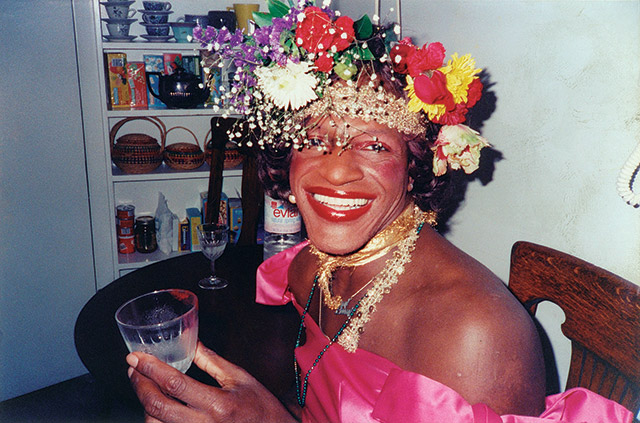 The Death and Life of Marsha P. Johnson
by David France
If you see one documentary at the festival let it be The Death and Life of Marsha P. Johnson.  A well-known and beloved LGBT rights activist and Stonewall veteran, Johnson's body was found in the Hudson River near the West Village Piers on July 6, 1992. City officials ruled her death a suicide, something that was instantly challenged by those who knew her. To this day serious questions remain unanswered regarding her death, and the film follows Victoria Cruz of the Anti-Violence Project as she tries to find out what happened to Johnson.  But the documentary also features a fascinating look at the long quest for transgender rights, especially for people of color and the poor, and the racism, transphobia, and classism cast not only by mnainstream, straight society, but by the gay and lesbian movement as well.  A scene of Stonewall veteran Sylvia Rivera, who along with Johnson founded the Street Transvestites Action Revolutionaries (STAR) in 1970, being screamed at by a largely white and middle-class crowd at an early New York Gay Pride event is anything but a moment of pride for the LGBT rights movement. France, who received an Academy Award nomination for his 2012 documentary How to Survive a Plague has again created a masterwork in telling a story about this person who is at the very root of the modern LGBT rights movement and the debt of gratitude that is owed to her and to Rivera.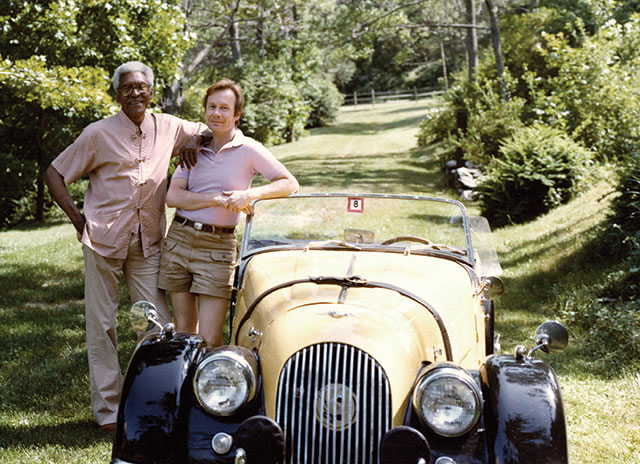 Bayard & Me by Peter Bratt
Many people may know the name Bayard Rustin for his work in the Civil Rights Movement and as the organizer of the 1963 March on Washington for Jobs and Freedom where Martin Luther King, Jr. gave his famed "I Have a Dream" speech.  But the short documentary Bayard & Me tells a little known story about Rustin's relationship with his partner Walter Naegle, whom he legally adopted to ensure some form of legal rights, as marriage equality was still a very distant reality.  An intimate and sweet portrait, the film tells a love story bringing to life a fuller picture of this man who was a mentor to King and a giant of civil rights for not just African-Americans, but also LGBT people. Naegle accepted the Medal of Freedom awarded to Rustin by President Obama in 2013, 26 years after his death. That year, Naegle, along with the late Sally Ride's partner Tam O'Shaughnessy, became the first ever to accept a Presidential award on behalf of their deceased same-sex partners.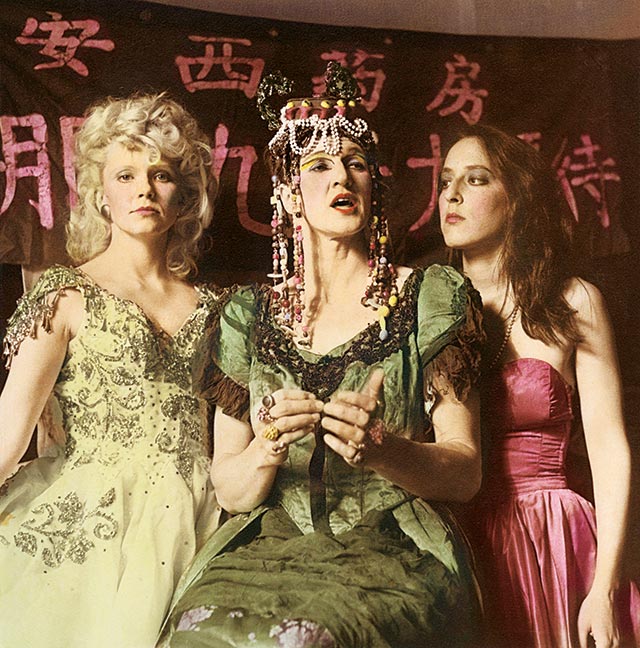 Theater of Desire: Split Britches
by Shelby Zoe Coley
Theater and performance have played an integral part in the associated culture of the modern LGBT movement. Theater of Desire: Split Britches tells the story of the lesbian feminist theater troupe in 1980s New York that inspired many and created a voice for lesbians and women of a variety of gender identities in the theater. Founded by Peggy Shaw, Lois Weaver, and Deb Margolin, Split Britches ably synthesized the concepts of feminism and lesbian identity into compelling works of theater in stories written, produced, and performed by women.  To this day the influence of Split Britches continues and this short documentary shows the conception of that theatrical movement as well as a compelling reflection on the work by those who created it.
The Untold Tales of Armistead Maupin
by Jennifer Kroot 
On the opposite coast from the Split Britches theater troupe, writer Armistead Maupin introduced his readers in San Francisco and beyond to not only his beloved city through his Tales of the City columns and then books, but also to the idea of an actual gay community. In The Untold Tales of Armistead Maupin Kroot gives a thorough look at the life and work of this icon of gay storytelling. From his conservative upbringing in North Carolina, where he once worked at a television station owned by future senator and anti-gay crusader Jesse Helms, to several tours of duty in Vietnam and his coming out in 1970s San Francisco, Maupin's own tale is as fascinating as the ones he created.
Love the Sinner
by Geeta Gandbhir and Jessica Devaney
Bringing us up to more recent events in LGBT history is the short documentary Love the Sinner by Geeta Gandbhir and Jessica Devaney.  The "docu-essay" explores evangelical Christianity and homophobia, specifically in central Florida after the June 2016 massacre at the Pulse nightclub in Orlando. In those days and weeks after, there was much discussion about guns, terrorism, mental health, and Islam, but Devaney, a lesbian who grew up an evangelical Christian in central Florida and whose gay brother lives just blocks away from Pulse, explores how the world she came from contributes to violence against LGBT people and how, or if, conservative Christianity will ever change its views with both hope and realism. Love the Sinner is a tender and honest film that, in the context of other LGBT-themed documentaries, shows us how far the LGBT community has come and just how far there is still to go.
For screening times and tickets for these and other films, go to the Provincetown International Film Festival box office on the first floor of Whaler's Wharf mall, 237 Commercial St., Provincetown, or visit provincetowfilm.org.  For more information call 508.246.2402.