by Steve Desroches
Over the 100 years since its founding the Provincetown Art Association and Museum has only had one work in its collection done by either Edward or Josephine Hopper, two artists that spent nearly 40 years on the Outer Cape. It ws a landscape painting done by Josephine. In honor of PAAM's centennial in 2014 the Herman Maril Foundation and philanthropist Robert Duffy each donated a work by Edward. But now the small museum is the envy of the art museum world with a recent acquisition that makes PAAM an important repository of work and history of the Hoppers. With the help of anonymous donors and the generosity of Laurence and J. Anton Schiffenhaus, PAAM's permanent collection now includes 97 drawings by Edward, 69 drawings and paintings by Josephine, and 24 personal diaries chronicling their lives on Cape Cod and elsewhere between 1933 and 1956. And now, PAAM is ready to show this amazing and important addition to their holdings with the exhibition Edward and Josephine Hopper from the Permanent Collection, curated by the museum's executive director Chris McCarthy.
With paintings like Nighthawks and Automat Edward is considered one of the most important American artists of the 20th century. His paintings Barns, South Truro and Cobb's House, South Truro hung in the Oval Office during the Obama Presidency. Upon his death in 1967 at the age of 84 much of his work was left to the Whitney Museum of American Art, with the Museum of Modern Art, the Des Moines Art Center, and the Art Institute of Chicago already having substantial works of his in their collections.
Josephine was also a well-respected artist, though overshadowed by her husband and at times pushed aside by the challenges of sexism in the art world. Many of the works in this collection are studies of Edward's paintings, sketches of works in many of the previously mentioned art museums, making them invaluable to art historians by showing his progress from idea to completion. But the diaries kept by Josephine, who wrote almost daily and in incredible detail about their lives and their work are priceless.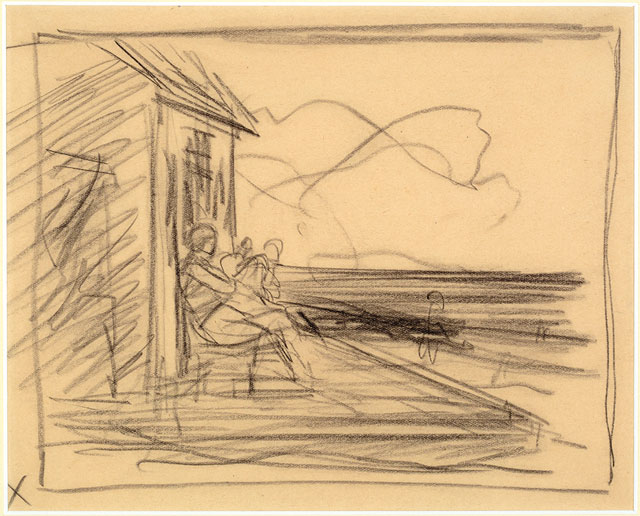 "It's opened up a whole new world for us with curators and researchers," says McCarthy. "It's an opportunity to give [Josephine] a bit of the limelight, as well."
Much of the work in this collection has never been on public display before, with the exception of a 1996 exhibit at the Pilgrim Monument and Provincetown Museum. When Josephine died just a year after her husband, also at age 84, she left the home she and her husband had built in South Truro, as well as all its contents, to her close friend Mary Schiffenhaus. While much of Josephine's own work also went to the Whitney, a workman doing some badly needed repairs on the home discovered all the art and diaries that are now in PAAM's collection, going legally to Schiffenhaus rather than to the Whitney, or any other institution, that to this day would love to have them.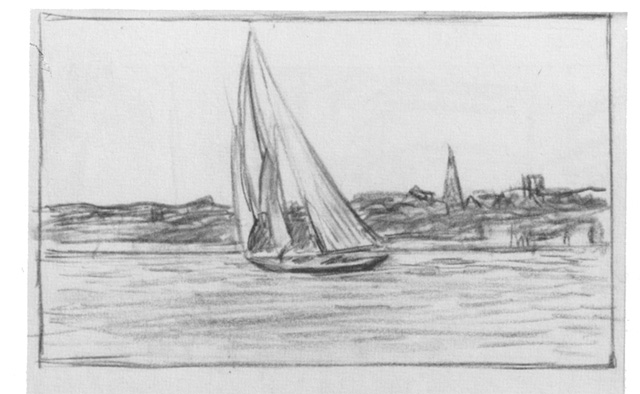 While PAAM is certainly well known for its art collection chronicling the work done by the artists of the art colony, the East End museum is also home to a large archive of ephemera and documents detailing the history of those individuals and organizations that propelled the cultural life in Provincetown, and the country, for the past 100 years. McCarthy hopes that the archives will continue to grow and become a more visible part of PAAM's work. And she plans for PAAM to one day publish Josephine's diaries, as they provide not only details about their respective artistic viewpoints, but also invaluable information about them as a couple and as individuals – Josephine a social, gregarious, and liberal person with Edward, quiet, introverted, and conservative. Of course, McCarthy read the diaries looking for any mention of PAAM and found one that said when Edward was encouraged to get involved with the arts institution he replied, "Why would I do that?"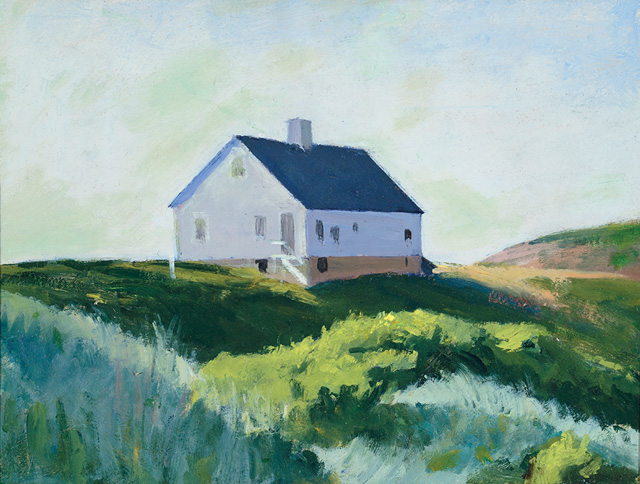 "I think he thought people in Provincetown were weird," laughs McCarthy. Despite that assertion, McCarthy notes the Outer Cape was a beloved spot for the Hoppers as is evident by what Josephine wrote in her diaries and how frequently the two drew and painted scenes in Provincetown and Truro. Since receiving the collection last year McCarthy has received messages from all sorts of organizations and individuals congratulating PAAM, and, she adds, it has also put the institution further on the radar of the art world, especially for writers, historians, and academics as for the first time this collection is catalogued and available for research and examination.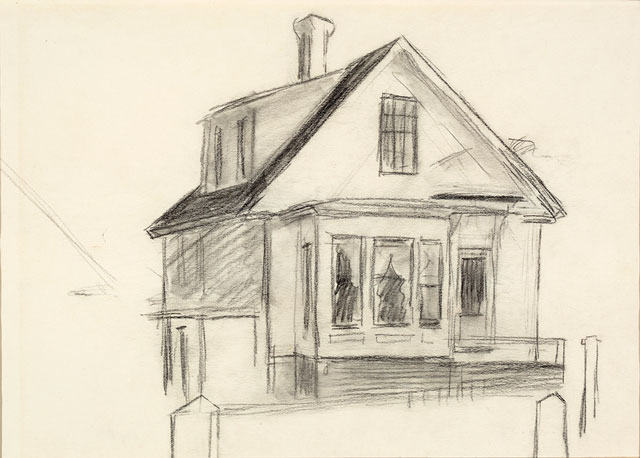 It also signifies the increased respectability of PAAM as a home for important works of art and associated materials as well as the guardian of the history of one of the most interesting and compelling cultural legacies of a small town that had a huge impact on American art.
"There was a time when people would never leave anything to this institution," says McCarthy. "It shows how much we've changed for the better that a collection like this is here now….Opening those boxes was like Christmas morning. It was so much fun."
Edward and Josephine Hopper from the Permanent Collection is on exhibition at the Provincetown Art Association and Museum, 460 Commercial St., August 25 – October 15. A free opening reception will be held on Friday, September 8 starting at 8 p.m. In addition, art historian and Hopper expert Gail Levin will give a lecture on the Hoppers on Saturday, September 9 at 2 p.m. Tickets ($10) are available at the door. For more information call 508.487.1750 or visit paam.org.
]