]
by Rebecca M. Alvin
The earliest films ever made were short films. Of course, this was due to the technical limitations of early motion pictures, but even as movies developed into feature-length programs of approximately 90-120 minutes, short films continued to have a role in cinema, as sort of opening acts for the longer features. But by no means should this give the impression that the art of the short film is any less developed than that of the feature. In fact, they have their own structures and character arcs, and in some cases, they are infinitely more entertaining for the focus that comes with brevity.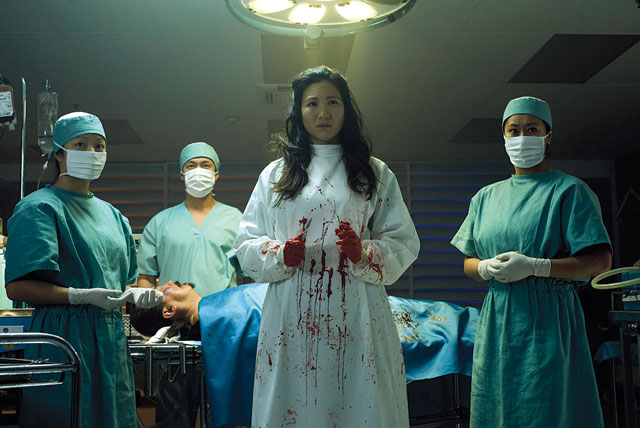 For the seventh year, the Manhattan Short Film Festival returns to Wellfleet for its only area screening. With a collection of ten films from around the world (specifically, Syria, the U.S., New Zealand, Spain, Latvia, Georgia, Switzerland, Italy, and the U.K.), the festival happens during a one-week period in various locations around the world, offering every single audience member a vote in what will be the winning film. Perhaps it is that element that distinguishes this festival most from other film programs in our area. "I don't think it's the main draw," says Vanessa Downing, managing director of Wellfleet Preservation Hall, where the festival is held. "I think that what that does is it provides a different viewing experience because you know that you're part of the judging panel… I think that's appealing to people because it makes it a little more interactive."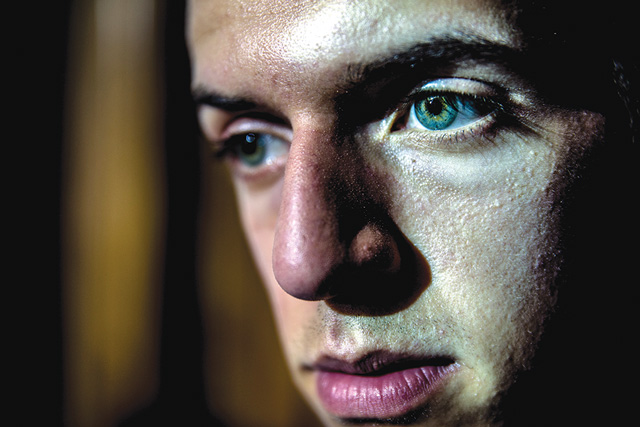 The range of films is always quite broad, not only in terms of the languages and cultures represented, but also in terms of what types of films they are: some comedies, some animation, some dramas, and even genre films. Although this year's selections were not made available for pre-screening in time for publication, those on tap include a number of interesting and timely films, such as Mare Nostrum (Syria) by Rana Kazkaz and Anas Khalaf, about Syrian refugees on the Mediterranean and In a Nutshell (Switzerland) by Fabio Friedli, which explores themes of love, war, and humanity in a uniquely visual manner. There are also those that explore the past, such as Hope Dies Last (United Kingdom) by Ben Price, which profiles a World War II barber and Marta Savina's Viola, Franca (Italy) about the impact of a rape on the life of a young Sicilian girl in 1965. Others have more personal themes centered on modern life, such as Do No Harm (New Zealand) by Rosanne Liang about a surgeon whose work at a hospital is interrupted by criminals, Behind (Spain) by Angel Gomez Hernandez about the fears of a single mother, Stephen Ward's Fickle Bickle (USA) about a man revisiting a past relationship, and Perfect Day (Spain) by Ignacio Redondo about a man's lucky day. And then there are 8 Minutes (Georgia) by Gega Khmaladze, which features a magician dealing with the end of the world, and Just Go! (Latvia) by Pavel Gumennikov about a paraplegic hero.
In the audience, which is sometimes at capacity and always large, are not only Wellfleetian cineastes, but film lovers from all over the Cape, with even a few coming from over the bridge, according to Downing. "It's almost like a special event here. I mean, we get people that,honestly, I might not see at any other time of the year, but they're so into this festival that they put it on their calendar," she says with wonder.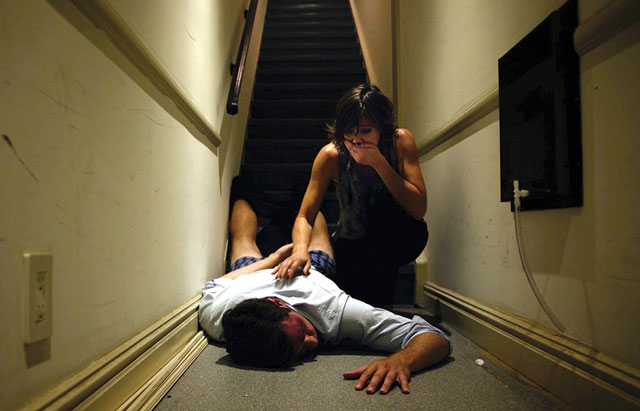 The films range in duration from a tight five minutes up to fifteen minutes. Every viewer's opinion counts in choosing the best short and the best actor. "You get votes for every film," Downing says, looking back at past editions of this festival. "I don't think there's ever been a year where one of the films didn't get a single vote—now maybe it only got one vote, but they all get votes."
The Manhattan Short Film Festival will screen at Wellfleet Preservation Hall, 335 Main St., Thursday through Saturday, September 28 – 30 at 7 p.m. and on Sunday, October 1 at 2 p.m. The results of the festival will be announced on the festival website: ManhattanShort.com on Monday, October 9, 10 a.m. EST. For tickets ($12) and information call 508.349.1800 or visit wellfleetpreservationhall.org.