Rediscovering Chavela Vargas
]
by Rebecca M. Alvin
For the documentary filmmaker, timing is everything. Of course, having a passion for your subject matter goes without saying, but when you hit on something, or someone, at a critical moment, that's the basis for an unforgettable film. For filmmaker Catherine Gund, it just so happened that she decided to go to Mexico City in 1991 to recuperate from a decade of losing friends to the AIDS epidemic. It was there in Mexico that she learned of a bygone hero to her lesbian friends there: the legendary Chavela Vargas.
"She was largely unknown then, at 71 years old, also queer, missing, and maligned," says Gund in an e-mail interview as she prepares for her documentary Chavela's opening in New York before heading to Provincetown. "I had never heard of Chavela Vargas and my friends turned me on to her music. They introduced her to me as an icon. Among my friends, she was the only living version of themselves that they could find. They wanted to record her telling her life story; they wanted to save her from the burial ground of history," she explains.
Though many thought Vargas had died long ago, the Costa Rica born ranchera singer was actually living with an indigenous family in Mexico, recovering from a hard life of sorrow, struggle, and alcoholism. In fact, it is these same characteristics that make her vocal style so unique, so powerful, and even, at times overwhelming. It's as though you can hear the pain within each vocal phrase. As the documentary details, Vargas became extremely popular for her unique singing style, using just a guitar and her voice, rather than a full mariachi band. She also cultivated a larger than life persona that was intense, wild, and very sexual, even as she remained closeted until late in life. A notorious womanizer, legend has it that she slept with Ava Gardner and others, but we do know for sure that she had a relationship with Mexican surrealist  Frida Kahlo, a fact she discusses in the film.
"She had a unique capacity to generate desire in those she met and in those who hear her sing. She was magnetic, charismatic, soulfully sexy, and commanding."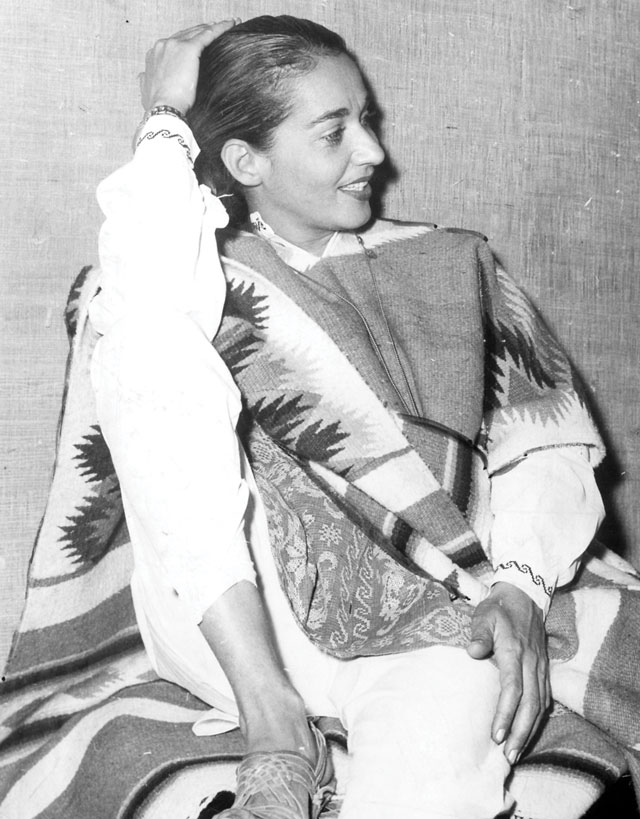 "Both her gut-wrenching voice and her legend drew me to her and her story," explains Gund. "She had a unique capacity to generate desire in those she met and in those who hear her sing. She was magnetic, charismatic, soulfully sexy, and commanding. For me, she remains impossible to resist. At the time, my young lesbian feminist friends in Mexico City had few to zero role models or icons to revere. But there was Chavela. She was mesmerizing, candid, and available to receive our fantasies. And she delivered! Her music moved me in 1991 and her music moves me today. But her soul and her choices in life are what truly rattle my core, reminding me constantly to live my one life as honestly and fiercely as I possibly can."
But little did Gund know Vargas was about to be rediscovered and to live out the best chapter in her whole career shortly after the interview was recorded on Hi8 video. In fact, it was during that same time that Vargas returned to performing after having been silent for 15 years, ultimately getting work outside of Mexico, including dates in Europe and at New York's Carnegie Hall in 2003. In between, she was rediscovered by filmmaker Pedro Almodovar (as well as, eventually, Werner Herzog, Alejandro Gonzalez Inarritu, and others), and her music was then introduced to a broader audience. Almodovar, who appears in Chavela, championed the by then elderly chanteuse and helped her get the attention she deserved. In 2007, she received a Lifetime Achievement Award at the Grammys.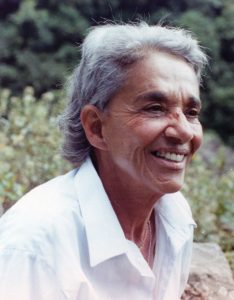 But back in 1991, Gund says,"My friends and I were definitely approaching her as if our interview would be her last word on her life. But like a phoenix rising from the ashes, she completely reinvented herself and became an international superstar, performing on the world's most important stages over the following 20 years. That's why we start the film with her imploring, 'Don't ask me where I've been. Ask me where I'm going.'"
After completing the interview, Gund put the tapes away and moved on to a career documenting a wide range of subjects, from the Emmy-nominated A Touch of Greatness about an influential elementary schoolteacher to On Hostile Ground about the shrinking number of abortion providers in the U.S.
"Through our video cameras, we got to represent ourselves – queer people, people of color, people with HIV – in all of our beauty and emotional brilliance. Finding and filming Chavela followed the same impulse," says Gund, thinking back to her original motivation. "Many lesbians in the middle of the last century got married and pretended to be straight, forced themselves to conform to the image of proper womanhood and femininity. Chavela boldly channeled her life story through her voice. She turned traditional songs, sung by thousands of men, into unique vestiges of identity, into personal testimonies to a singular life. We tried to mirror that achievement in our filmmaking, to allow her chosen songs to narrate her life experience. But honestly, whose life is that coherent while at the same time being so incredibly fabricated? So improvised, so manifested really? She kept reaping. We followed her lead."
After Vargas passed away in 2012, Gund connected with fellow filmmaker Daresha Kyi and together they decided to finally make the documentary about Chavela Vargas, although at this point the film became something different from the original documentation of an elder in the LGBT community.
"Ultimately, I made the film so people feel like difference is positive, enriching, and generative. I want them to believe in themselves and all of those around them. I want them to know that we each have something to contribute," says Gund. "Chavela motivates those of us who discover her to pursue our own desires, to transform ourselves into our most incorruptible, brave, and responsive selves. I want viewers to choose Chavela's songs when they're picking the soundtrack of their lives because she transcends the aching of life and creates empathy. And there will only be justice when there is empathy."
Chavela will screen at Waters Edge Cinema, 237 Commercial St., 2nd fl., Provincetown on Thursday, October 12 at 2:30 and 4:45 p.m. For tickets ($12/$10 seniors & kids under 12/$8 PFS Members) go to the box office or visit watersedgecinema.org. For additional information call 508.487.3456.