by Rebecca M. Alvin
Movie lovers tend to fall into two categories: those who love blockbusters and big spectacle Hollywood films that provide escape and those who love arthouse independent and foreign films that provide food for thought. Right around September, those who fall into the latter category rejoice because as the summer blockbuster season ends, the cinematic pleasures of the fall are released. Sure, there are big holiday releases (the latest Star Wars: The Last Jedi comes out December 15) and Hollywood has its share of "prestige pics"—films that are "serious" and "important" and therefore Oscar-worthy. But in the arthouse world, the films that have been on the festival circuit since Sundance (last January) and those that premiere at highly regarded festivals such as the Toronto International Film Festival and the New York Film Festival (NYFF) in September, are the highlights of the season.
Every year the NYFF premieres many of the most significant films of the arthouse cinema circuit—the films we will be talking about this fall and winter. This year was no exception, as the 55th edition of the Festival brought premieres and screenings of the latest films by Woody Allen, Todd Haynes, Aki Kaurismaki, Claire Denis, Noah Baumbach, Sean Baker, Agneiskia Holland, Agnes Varda, Barbet Schroeder, and Richard Linklater, among others. Three films from NYFF that you will want to be on the lookout for are described here.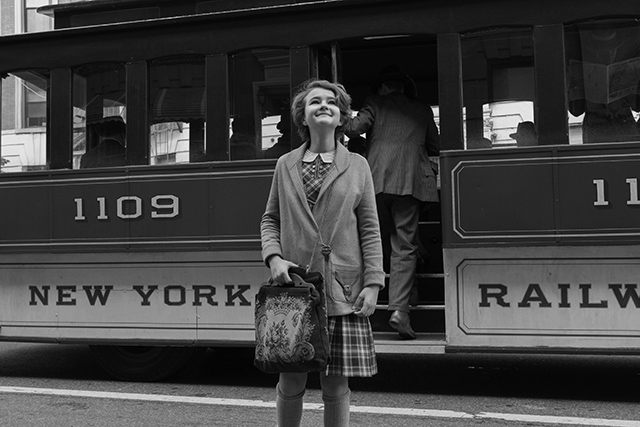 Wonderstruck
(Release date: October 27)
It's hard not to be excited about this latest film from Todd Haynes (Carol, Velvet Goldmine, Far From Heaven). Based on the book of the same name by Brian Selznick (whose book The Invention of Hugo Cabret was adapted into the stunning Martin Scorsese film Hugo), the film consists of two parallel stories, each 50 years apart, both centered on deaf children searching for a parent in the streets of New York City.
In the first case, Rose is a young girl, born deaf, who runs away to New York in 1927, a pivotal moment in film history because it is the year the film The Jazz Singer came out. Although often mistakenly called the first "talkie," that film does represent a moment when cinema shifted from a visual art form to an audio-visual art form. As with Hugo, Selznick often brings film history into the lives of his characters. Here it is significant because, while we may think of the advent of the Sound Era as a technological shift that brought about immense positive possibilities for film, it was not a positive experience for deaf culture. Where the deaf used to be able to enjoy movies alongside everyone else, the switch to a more dialogue-heavy art form, effectively cut them off from everyone else.
The second child in Wonderstruck is Ben, who runs away to New York in 1977, a significant moment in that city's history. With Haynes at the helm, Ed Lachman as cinematographer, uber producers Christine Vachon and John Sloss, and a script adapted by Selznick himself, the possibilities inherent in the story of Wondersruck are bound to be fully explored. Add to that a cast that includes Julianne Moore, Tom Noonan, deaf actress Millicent Simmonds, who plays Rose, and other deaf actors portraying hearing actors of the silent era, a cinematic strategy that mixes 1970s gritty realism with Silent Era expressionism, and a soundtrack that very consciously deals with silence and deafness, and you have a film that is bound to be at the top of everyone's list this fall.
But there is an additional aspect to Wonderstruck that is not often spoken of, and that is its suitability for all ages. Parents often find themselves sitting through interminably awful films with their kids (which may explain why many parents no longer go to the movies, instead letting their children watch what passes for family films on their own instead of as a family). Here we have a family film that will appeal to adults (with or without children) as well as to children of varying ages, with each one finding something meaningful in a well-made work of cinema.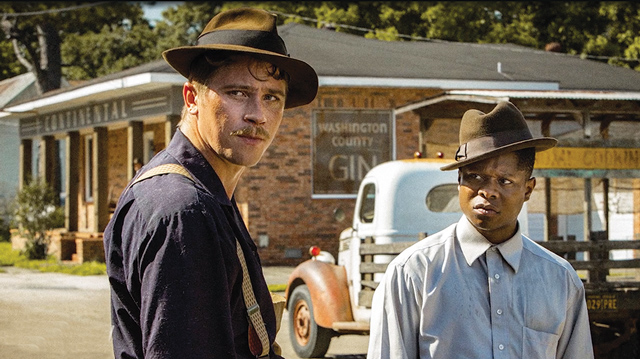 Mudbound
(Release date: November 17 Netflix & select theaters)
History plays a different role in this adaptation of the 2008 novel by Hillary Jordan. Mudbound takes place in 1946 in Mississippi, centered on two sharecropper families: one white and one black. The book is told from multiple perspectives, giving a more holistic understanding of the interconnectedness of the two families, both of which include men returning from service in World War II. It is particularly striking to think about what it must have been like for an African-American man from Mississippi to return home after defending his country and enjoying a certain equality in Europe, only to face a country that has not changed one bit in terms of its treatment of him. Not enough has been done on the experience of African-American soldiers, considering the perspective they bring not only to race issues, but also to ideas about patriotism to a flawed country.
It's become de rigeur to have a film each autumn that reminds us of the ongoing legacy of slavery and perhaps that may keep audiences away from this film, but with a talented director at the helm, Dee Rees (Pariah, Bessie), and a cast that includes Carey Mulligan and a nearly unrecognizable Mary J. Blige sans makeup, Mudbound is one that may cause a deserved stir. It is also notable for its distribution with Netflix, apparently the only major distributor willing to take a chance on a film such as this one. As such, you don't have to wait for the film to make its way out here, as it will air on Netflix beginning the same day it opens in theaters nationwide.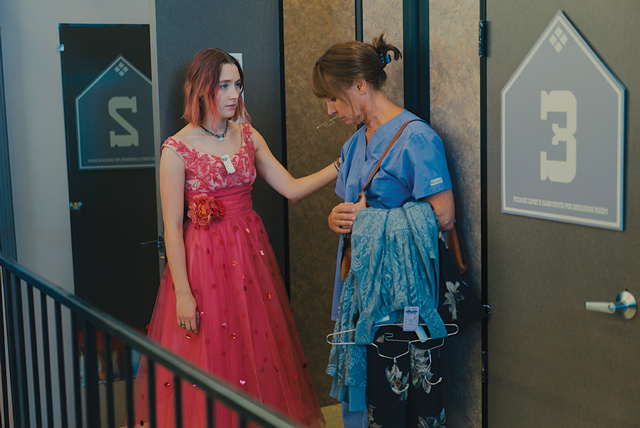 Lady Bird
(Release date: November 10)
Just because the fall is filled with quality films does not mean everything has to be so serious. In this new film, written and directed by actress Greta Gerwig (Frances Ha, Mistress America), that most complex of relationships, the mother-daughter dynamic, is explored with both dramatic tension and comedic flair. Saoirse Ronan (Brooklyn) plays the title character whose name is not related to the famous First Lady, but is rather a silly nickname she picked. Her mother is played by the underappreciated Laurie Metcalf (Roseanne) and the ineffectual dad is played by playwright/actor Tracy Letts (The Lovers). Not only does the film look at the complicated mother-daughter relationship, it looks at it in the very specific setting of Lady Bird's senior year of high school. Their relationship moves up and down. It is fraught with miscommunication, hostility, and frustration, while at the same time being intensely close and loving. For example, there is a scene where they are clothing shopping and bickering as usual, when suddenly they bond over a dress they both like, and for that fraction of a second it's as though there were no hositility or frustration between them and they are completely simpatico. Gerwig brings that same endearing quirkiness of the characters she's played in other films to this one that she's written and directed. The relationships feel real. The teenagers look real. And the perils of puberty are brought to the screen in a fresh, funny way that never detracts from the quality of the film.
You can shop local when it comes to movies, too. Please patronize your local cinema. In Provincetown, that is Waters Edge Cinema, 237 Commercial St., 2nd Fl. Call 508.487.FILM or visit watersedgecinema.org to find out when these and other exceptional films will be screened this fall.
]