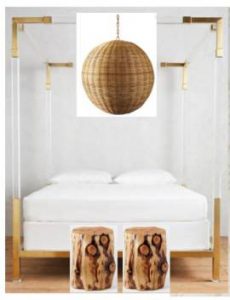 When it's time to take leave from the ordinary, AWOL (formerly Inn at the Moors) is your newest P-town destination. Set against this beach town's iconic moors, immerse yourself in the relaxed vibe and private amenities of our 30-room Provincetown inn. Currently completing a total renovation, AWOL is taking reservations now for dates beginning spring 2018.
The heart and soul of Provincetown were built by the LGBT community, and that vibrant rhythm carries on today. Our Provincetown hotel is located just a short walk from an eclectic mix of shopping, dining, beaches, and nightlife that reflects the area's diverse and colorful roots. Coupled with our secluded location at P-town's eastern-most point, AWOL's amenities will leave you wanting for nothing.
We live and breathe the essence that makes P-town the vibrant retreat that it is, honoring its history as a place of inclusion and diversity. Everyone is welcome, and we'll save you a seat at the pool. We'll be the ones floating on giant inflatable donuts.
AWOL (formerly Inn at the Moors)
59 Province Lands Rd,
Provincetown MA 02657
508-930-2098
[email protected]
]