]
by Brent Persun
When Mac's Seafood started to stay open during the off-season, a long wait wasn't out of the question, even in the spring. Diners would wait an hour and a half to get a taste of Mac's seafood classics in the winter. Mac's continues the spirit of those first off-season seatings with their Winter to Spring Wine Dinners. This special event series features extravagant pre-fix menus with exquisite wine pairings.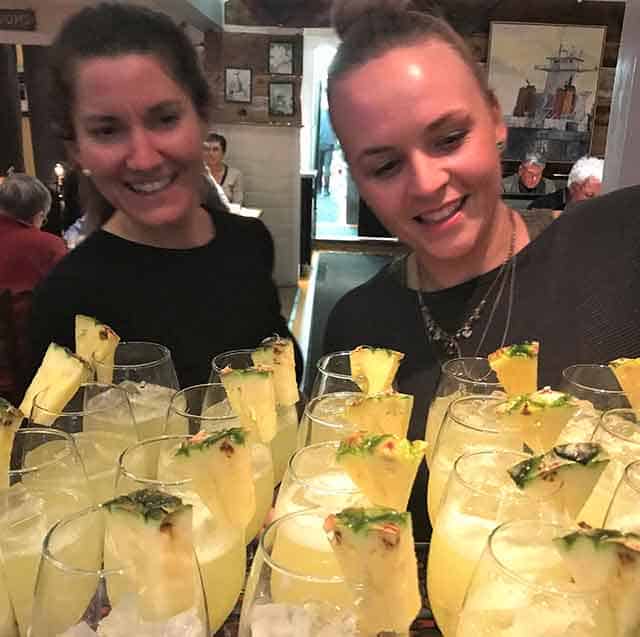 According to Amy Voll of Mac's, the Wine Dinners give the kitchen staff a chance to flex their culinary muscles as they prepare half a dozen meals for the spring. This year each dinner comes from a cookbook by a famous chef. For their opening meal, the kitchen prepared molecular gastronomic dishes from Grant Achatz's cookbook, named for his famed Chicago restaurant, Alinea. On Valentines Day, the menu featured recipes from Daniel Humm's Eleven Madison Park. On April 25, the final menu of this season will feature dishes from Gordon Ramsey's Three Star Chef.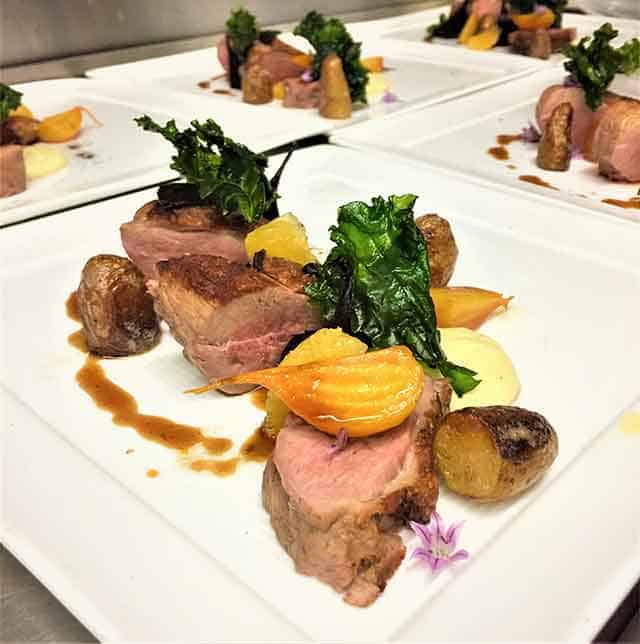 Each dinner consists of five to ten courses showcasing the creativity and strength of the Mac's kitchen. Along with dinner is, of course, a selection of wine pairings. Now these aren't simply a white wine to go with your fish. You won't find the wines on the preview menu each week because the staff takes their time to select the perfect wines to go with each dinner, adding another layer of complexity to the flavors in the food. The menu from Eleven Madison Park even featured a sparkling rosé during the evening.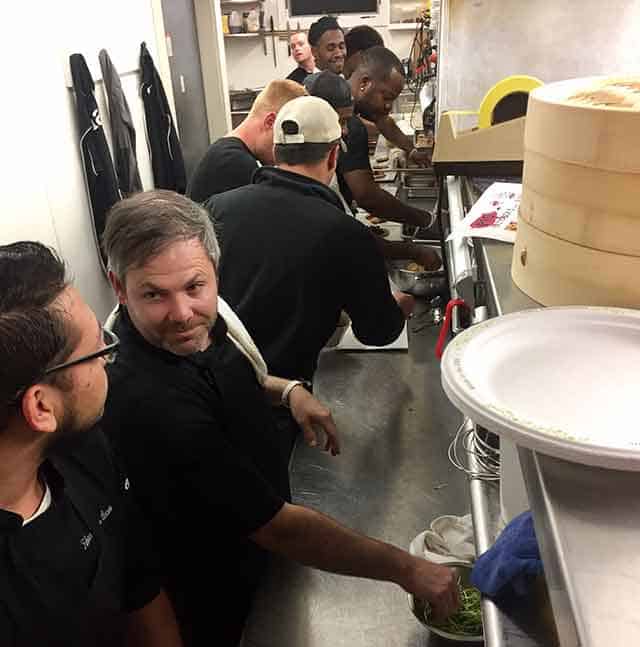 The motivation behind these fantastic dinners is simple: provide an extraordinary night of dining for the year-round Provincetown faithfuls. With this basic motivation, the Mac's staff puts their best foot forward to create an unforgettable evening of food and wine. And they do it well! Most of the dinners so far have sold out to rave reviews.
The Winter to Spring Wine Dinners also give the Mac's Seafood kitchen a chance to try out some new cuisines. While the on-season menu features Mac's tasty seafood classics, the Wine Dinners go a different route, using global cuisines from Mexican to Japanese. The March 7 menu, based on Pujol by Enrique Olvera, brings diners an up-scale taste of Mexico with dishes including Veracruz Fish Ceviche, Octopus Tostada, and Suckling Pig.
The pre-fix menu for each dinner is $100 a plate, which includes gratuity for the awesome Mac's staff. Tickets can be purchased on Eventbrite via Mac's website (macsseafood.com). If you have a food allergy or dietary restriction, Mac's kitchen asks for 48 hours advance notice to accommodate you. If you have any further questions, please call Mac's at 508-487-6227.