by Steve Desroches
When Christeene took to the stage at F*g Bash at the Governor Bradford on a hot, steamy July night in 2013, lit only by intense red lights and ensconced in fog machine mist, it was as if a feral child had reached adulthood and was about to speak for the first time. She slowly pulled off a stocking cap that covered her face to show a smudged face, ragged barely there clothes, and a greasy wig. Slowly she turned around to reveal an exposed backside with what looked like a white surrender flag hanging from between her cheeks only to reveal, as she pulled on it, that it was attached to a butt plug, which she pulled out and flung into the audience as she began to scream. The crowd that had assembled to see this self-described "drag terrorist" was not disappointed by this electro-punk Grand Guignol drag show that, even for Provincetown, was complete shock and awe.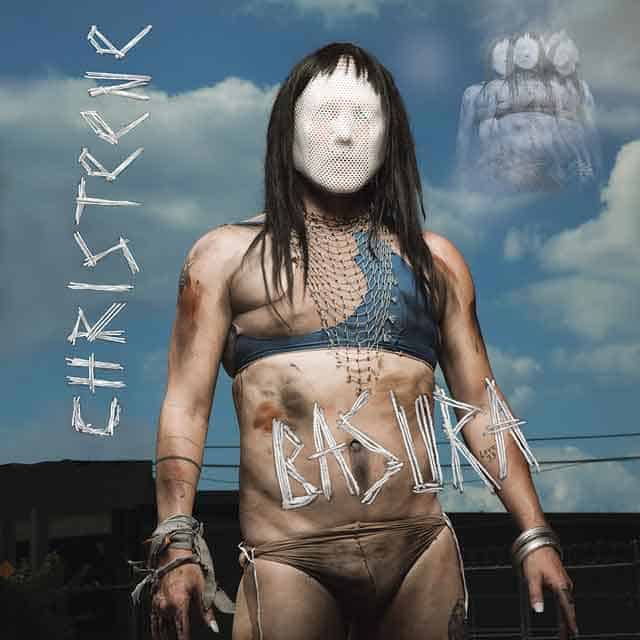 Christeene is a radical drag character created by Austin, Texas-based artists Paul Soileau, who has exploded in popularity touring the United States and Europe as a solo artist as well as opening for Faith No More and Peaches on their respective world tours. And she's become a Provincetown favorite ever since DJ Mark Louque brought her to town five years ago, just after her 2012 debut album Waste Up, Kneez Down, and for subsequent performances ever since. This week, Christeene releases her new album Basura (Spanish for "trash"), featuring 13 new tracks in a spectacular recording of what makes Christeene such a compelling performer.
Originally from Lake Charles, Louisiana, Soileau created a character, and subsequently music and performance that are rooted in rage and liberation. It's the embodiment of what Southern homophobic culture fears the most: a queer creature coming to get you if you're a bigot and free you if you're oppressed. Each track on the album is wonderfully grotesque. But they are also hilarious, as Christeene provides a bullet-spray of sly humor, which douses any flames of pretention that might spark up. With songs like "Aktion Toilet," "All Ur Pants R Gross," and "Stanky Place," Basura is as well written and fully conceived, as it is subversive and radically funny. Christeene captures the same rage that fuels other art/music performances like Pussy Riot, the cultural consciousness of Public Enemy, and the aggressive humor of Divine.
Produced by Peter Stopchinski with contributions from Austin musician/composer Graham Reynolds and Thomàs Suire of the French band Infecticide, Basura is no novelty album. It's a full on, in your face composition of outsider music; an antidote to gay assimilation that uses queer guerilla tactics. The album, and Christeene as a performer, is smart, humorous, and refreshing. There's no word yet if Christeene, who will embark on a limited U.S. tour this summer, will be coming to Provincetown soon, but hopefully she will. Her thoughtful outrageousness and blunt-force originality make for a point of view that contributes a bit of potent witchcraft to Provincetown's performance scene.
Basura will be released on Tuesday, May 22 digitally on all platforms and special limited edition vinyl available at christeenemusic.com.
]