Q&A with Carol O'Shaughnessy
You can't help but smile at a Carol O'Shaughnessy show. This year's Lifetime Achievement Award honoree at Provincetown CabaretFest has been performing in Provincetown since the 1980s and is a mainstay of the cabaret scene in Boston. The New York Post has called her a "powerhouse singer" and the Boston Globe agrees, adding "she knows how to engage a crowd." Like the cabaret art form itself, O'Shaughnessy is talented in a number of areas, from her powerful voice to her delightful comic abilities. There's a reason she's known as The First Lady of Boston Cabaret, and it is a real treat to see her perform again this year. She took some time to answer a few questions for us in advance of her show.
Provincetown Magazine: How and when did you first come to Provincetown as a performer?
Carol O'Shaughnessy:  I first came to Provincetown in 1980 or '81 thanks to Phyllis Schlossberg. My first gig there was at the Post Office Cabaret. I was working with the late Donn Hill. He and I were together for about eight years. Everything that has happened to me since Provincetown is thanks to Phyllis Schlossberg and the Post Office Cabaret.
PM: What makes cabaret continue to be a vibrant field, even as it sometimes has a very retro connotation?
CO: I think cabaret is still vibrant because people love to sing. It's sort of a small theatrical performance. If you look at each cabaret act, it is like a mini theatrical performance. The only difference? It is much more intimate and there is no fourth wall. That's what makes it fun and risk-taking.
PM: A musician friend of mine told me once that everyone can sing if they really let themselves. Do you think that's true, or is it something only some people are born with?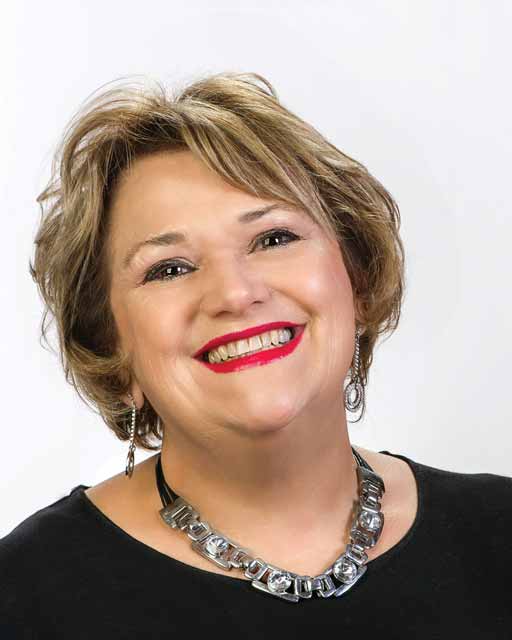 CO: I do believe that everyone can sing. If you can breathe and if you can speak, you can sing. And it doesn't matter if your voice is perfect or not perfect. It is the fact that people love to sing. It's just a matter of taking the lyrics and making them sound a little nicer.
PM: When you look back on your career to date, what is one of your favorite memories that you can share with us?
CO: Looking back over my career in cabaret, there are so many wonderful memories. Some I can talk about, and some I cannot. One of my very first memories is July, 1980 in Phoenix, Arizona. I was the opening act for Sharon McNight! No kidding!  I continued to work at that club for three years on a quarterly basis. Another wonderful memory was being the opening act for Joan Rivers. That was in 1990 or '91. That was with Ken Stanton, a former musical director. My next memory that stands out is with my current musical director, and I would say the best! That would be when Tom LaMark and I performed a live CD at Scullers in Boston with a 17-piece orchestra! Absolutely one of the highlights of my musical career.
PM: What is something you still would like to do as an artist that you just haven't had the chance to do yet?
CO: As far as what I would like to do in my career next, it's simple. Just keep on performing!
Carol O'Shaughnessy will be performing her hit show Ring-A-Ding-Ding! The Music of the Rat Pack as part of Provincetown CabaretFest on Saturday, June 2, 5:30 p.m. at the Crown & Anchor, 247 Commercial St., Provincetown. Tickets aer $25. At 7 p.m. she will receive her Lifetime Achievement Award at a reception also at the Crown & Anchor. Tickets for the reception are $25.  Provincetown CabaretFest runs May 30 – June 3. Tickets and information for these and all festival events can be obtained online at provincetowncabaretfest.com.
]