by Steve Desroches
Gina Yashere makes the world laugh. Born in London to Nigerian immigrants, the stand-up comic now lives in New York and not only crisscrosses the Atlantic for gigs, but also hops a plane for Australia and Southeast Asia, getting laughs globally. She's played everywhere from Toronto, Canada, to Siem Riep, Cambodia, to Johannesburg, South Africa. And wherever she goes she slays, making her one of the most in-demand comics on the circuit worldwide. She's been nearly everywhere, except Provincetown, which she'll be able to check off her list this weekend as she headlines Womxn of Color Weekend Friday night at the Crown and Anchor.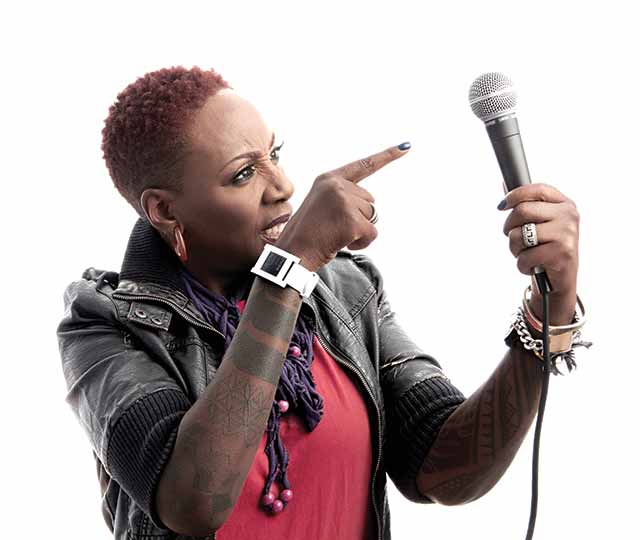 It's that level of talent that got her to the United States in the first place, when after becoming a star in the United Kingdom, she landed a spot on the American comedy series Last Comic Standing in 2007. Since then, she's conquered television as well with not only her own comedy specials both here and abroad, but also frequent appearances on The Tonight Show, the first English comedian to appear on Def Comedy Jam, and now as the British correspondent on The Daily Show with Trevor Noah. How does she do it? Comedy is perhaps the most subjective forms of performance there is, as it's not rooted in the individual, but often firmly entrenched in specific cultures. Only the most skilled comedians can make someone laugh in a comedy club in San Francisco AND Ho Chi Minh City. Does she have to completely change her sets depending on the most recent stamp on her passport?
"Yes and no," says Yashere. "I do jokes that are specific to various countries. It makes it feel that the show is written for them. American audiences can be a little insular; they don't travel as much, so I might have to keep the material more American. But for the most part, I think my comedy is universal…but I do speak a little slower in the U.S. so people can understand my accent."
To an American ear Yashere definitely speaks with an accent that instantly reveals she is British, but only the most well traveled Anglophile could identify exactly where in England she is from. And as she goes into her second decade of living in America, she says she can now differentiate more regional accents whereas before, she only noticed the stereotypical redneck manner of speech. She's gotten so good at it she can instantly detect and tell the difference between a New Yorker and a Bostonian after only a few words. Yashere has an ear and a mind that allows her to connect to people the world over.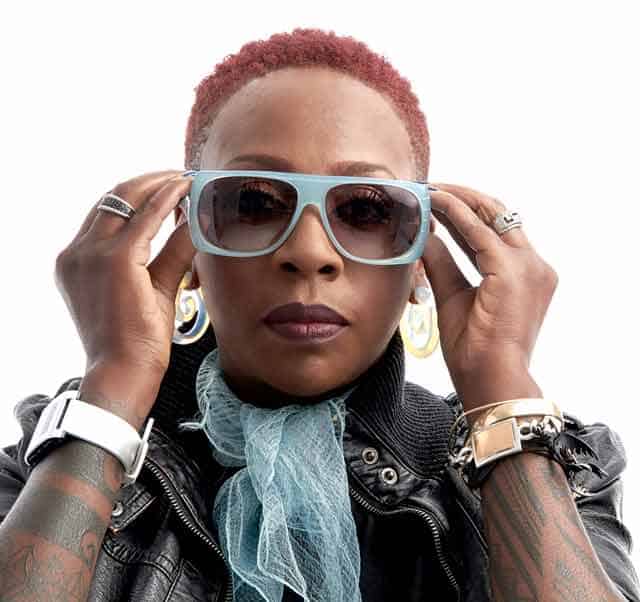 Her sights were set on coming to America early. As early as six years old, her goal was to move to the U.S. Everything looked better, she says. The cartoons, the toys, the clothes; as a young girl, America was the place she wanted to be, a desire that only grew as she got older. And it was a dream that came true once she left her career as an elevator engineer to pursue comedy, with NBC arranging her visa to appear on Last Comic Standing. She doesn't regret her move to New York City one bit. America has lived up to what she had hoped.
These are spooky times in both the U.S. and the U.K., however. Both countries are in the throes of a reactionary spasm in response to a changing world. The election of Donald Trump and the approval of Brexit, the decision to have the United Kingdom leave the European Union, have become lightening rods, and to some an illustration of a renewed effort to maintain white supremacy as both countries continue to move toward a more multicultural democracy. These are times of division, fear, and anxiety, and as such, comedy becomes even more important. But it makes the job of a stand-up comic that much harder as so many topics become third-rail issues.  But the pros know how to ride that edge.
"I wouldn't say I'm political, but being a black, female, lesbian, immigrant comic is political anyway," says Yashere. "Audiences know I'm a no-holds-barred comedian. I'm an entertainer. I'm not trying to change anyone; I'm just talking about life from my perspective. All that's going on, it's just that the racism has been bubbling under the surface for a long time.  You keep hearing that after having a black president and with Meghan Markle getting married that we are living in a post-racial society. It's not true. I think what happened here is that a lot of white men….and 53 percent of white women …felt ignored, that they were losing their white privilege. It's not like all of this wasn't there before. We can all just see it more clearly."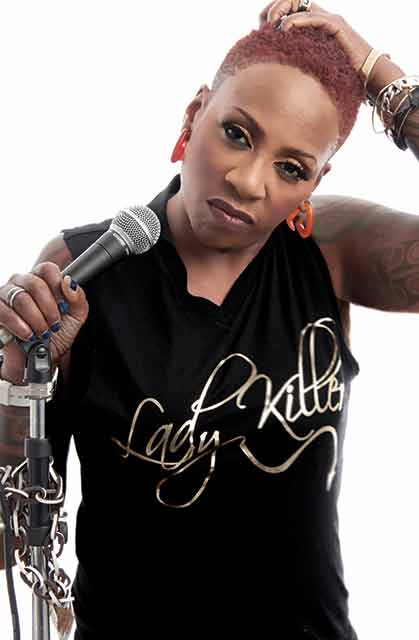 Yashere focuses on her job – making people laugh, but without forgetting who she is or what she has to say. It's been years since she last bombed, that horrible ritual every comic must go through some time in their career. She recalls doing a stuffy corporate event once in Scotland where she could just feel the audience was not going to get her…and they didn't. Once she couldn't get the CEOs and the like to laugh, none of the employees down the ranks would either. But it's from those experiences that comedians often learn the most, she says.
"Comedy is 70 percent likeability and 30 percent jokes," says Yashere. "The audience has to like you and trust you. You can have the best jokes in the world, but if they don't like you, it's over."
Gina Yashere performs along with Kia Comedy and Reece Cotton as part of Womxn of Color Weekend on Saturday, June 2 at 6 p.m. at the Crown and Anchor, 247 Commercial St., Provincetown. Tickets are $25 for general admission and $30 for VIP and are available at the box office and online at onlyatthecrown.com. For more information call 508.487.1430 or visit wocw.org.
]