by Rebecca M. Alvin
The year is 1977. We're in what John Cameron Mitchell calls "the New Jersey of London"—Croydon, England. Three teenage boys find themselves entering a bizarre world one night after going to a punk show presented by Queen Boadicea (Nicole Kidman), an aging punk impresario, and stumbling upon a house party (of sorts). Beautiful female aliens dressed in brightly colored latex outfits dance about and speak with odd references to themselves as "tourists" and their elders as "parent-teachers." Welcome to the world of How to Talk to Girls at Parties, Mitchell's latest film, adapted by Mitchell and Philippa Goslett from a story of the same name by Neil Gaiman.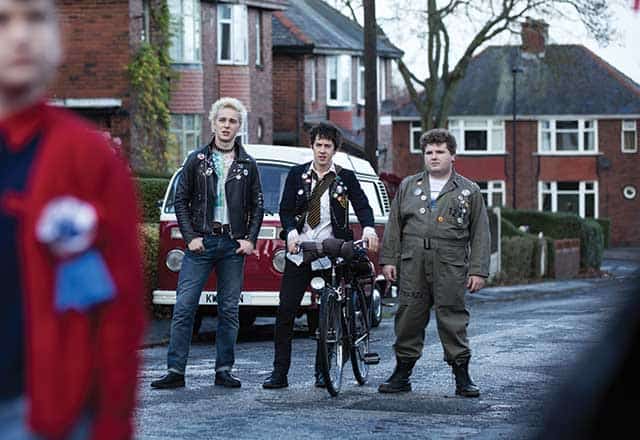 Speaking from his home in New York, Mitchell admits he was not initially interested in doing the movie because he prefers working with his own stories, as he did with Shortbus (2006) and of course, Hedwig and the Angry Inch (adapted from his original stage musical in 2001). But, he says, after Gaiman, Goslett, and producer Howard Gertler had spent a few years developing it, he realized there was much he could add to it that interested him. "[The story] has ideas about individual versus community, ideas about penetration of masculine privilege, themes of parenting. It starts out as How to Talk to Girls at Parties, but pretty quickly becomes What Does it Mean to be a Parent? And it's got all these matriarchal figures that clash and clashing philosophies, but the ultimate thing they all seem to agree on is: evolve or die," he explains.
The film version does indeed have a lot of Mitchell in it, with Gaiman's short story from the collection Fragile Things really just a jumping off point. The film has a sensibility that somehow connects it with American films from the late 1970s and early 1980s, ranging from Martin Scorsese's After Hours (1985) to Liquid Sky (1982), with a dash of Penelope Spheeris' Suburbia (1983) and even Woody Allen's Sleeper (1973). And yet the grubby realism of its Croydon setting places it in the distinctly British punk scene. It's the kind of film one wants to watch over and over again with friends, like a midnight movie but for the Netflix set.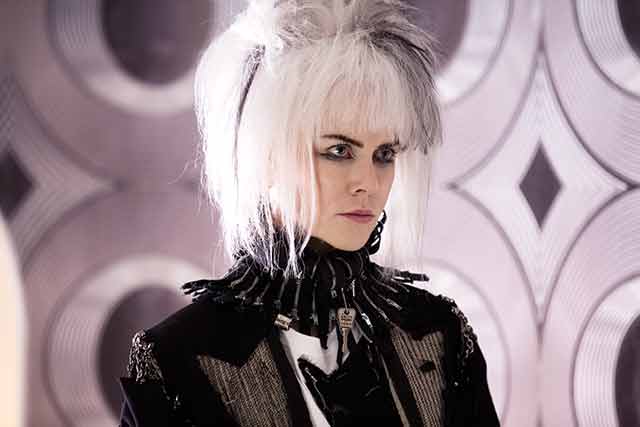 Although it is essentially centered on a heterosexual teen romance between Enn (Alex Sharp) and the alien Zan (Elle Fanning), that doesn't make the film any less of a "queer" film. In fact, its appeal lies in its very queerness, which makes it the kind of film that might fly under the radar.
"There's a queerness to the story and the way of looking at the story, which I guess I would define as queerness, because I think you could be heterosexual and be queer. It's more like you're looking at the world through a prism of gender that is more complex than the one society usually teaches you," he says. "The idea of being an alien and being queer is connected."
He likens it to his favorite superhero, Silver Surfer, who, he says, has somehow remained untarnished by the Marvel Universe film world, perhaps because he's so queer. "He's like this exile, and he really doesn't want to be there, and doesn't really want to fight, and there's this weird Zen koan of melancholy and sadness," he says.
The characters, the setting, and even the costumes (thanks to longtime friend of Mitchell's and veteran designer Sandy Powell) combine here into something that speaks about otherness and being an outsider in a way that is reminiscent of teen films that came before the YA dystopian novel adaptation trend. "When you are an outsider and queer, there is an understanding of metaphor earlier, meaning that something has a surface and then it has a true nature. If everything goes as planned and everything you're being taught is the way it is, then metaphor doesn't really make sense because things are what they are, " Mitchell theorizes.
This idea of otherness came to Mitchell early and he remembers how he made it through his own teenage years as a closeted gay kid growing up in Texas, attending Catholic school. "Seeing films really was a way of finding my own fantasies," he recalls. "Interestingly, I lost my virginity on a speech tournament trip to Roswell, New Mexico, which is of course famous for its alien abductions and probings, so it was kind of awesome that it came around again [in this film]… that's where I had my first alien transgression," he adds.
While How to Talk to Girls at Parties is a really entertaining film with a lot of little touches that are hilarious (such as Elle Fanning's continual references to finding "the punk"), it's also a welcome example of a kind of transgressive cinema that rarely gets shown in theaters anymore now that "weird has become a pejorative," as Mitchell puts it. Even within the gay community, Mitchell says queerness is not always embraced.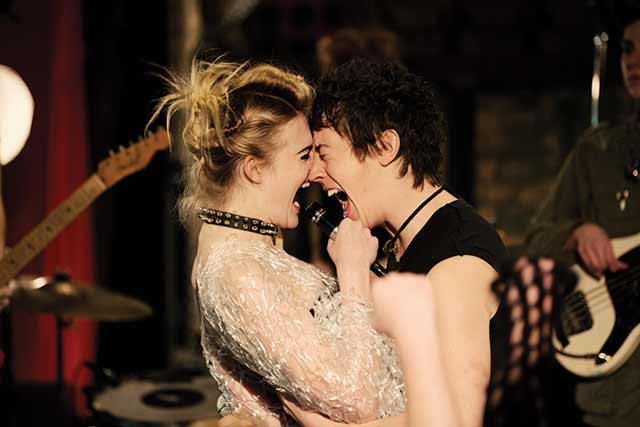 "There are certainly queer people—I wouldn't even call them queer because that's a monocultural way of looking at it—there's gay people, for example and trans people who are not very queer. I wouldn't call Caitlyn Jenner very queer… God bless her, everyone's fighting a battle, but when you identify with the oppressors so strongly and ignore your second-class citizenship—I mean how can you be anti-immigration if you're queer? You know, queerness IS immigration in different spheres. We are immigrants in a heterosexual world. How can you judge a whole class of people who are trying to make their lives better? So to me these things are all linked and the one downside of acceptance and assimilation of queer people is there's going to be more mediocrity because a lot of people like to not question things, and they become like sheep."
Mitchell has been coming to Provincetown for close to two decades now and is one of the founders of the Afterglow Festival, which happens every September under the direction of Quinn Cox and brings in a plethora of exciting underground cabaret and performance artists, primarily from New York. He also chose Provincetown to workshop a proposed sequel to Hedwig back in 2012. Mitchell says that sequel is just not in the cards. "We thought about it, but we decided to let go of it because all of the things I wanted to talk about now,  she [Hedwig] has a great voice, but she has so much baggage," he laughs. The work he did on that has morphed into a semi-autobiographical podcast series called Anthem, which features performers including Glenn Close, Patti LuPone, Cynthia Erivo, and Laurie Anderson.
John Cameron Mitchell's How to Talk to Girls at Parties will be screened at Waters Edge Cinema, 237 Commercial St., 2nd fl., in Provincetown June 1 through 7 daily (except Monday and Tuesday) at 5 and 7 p.m. For tickets and information visit watersedgecinema.org.
]