by Steve Desroches
The first memory Amanda Plummer has of the words of Tennessee Williams was when she was living on Wooster Street in Soho, New York. It was 1978, maybe 1979, and the young actor was learning her lines for the one-act Williams' play Talk to Me Like the Rain and Let Me Listen. Written in 1953, it's a lesser-known work of the American playwright's, which makes it appropriate that it stands out in Plummer's mind. As an actor she's held in particularly high regard for her work in Williams' plays, especially the obscure ones. As a matter of fact, the more outside the popular body of work the better for Plummer, who speaks of that moment of reading Williams for the first time the same way as recalling a first love.
"It's just the writing," says Plummer. "I just felt….my God, I have to get these words in my body. I played with it for half a year. It killed me. It killed me."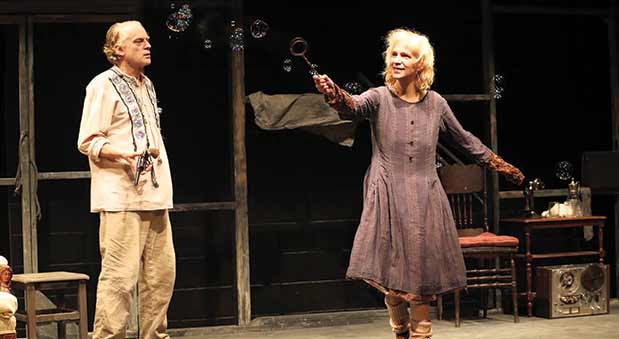 As a respected interpreter of Williams' work Plummer speaks of each script the way the faithful talk of religious texts. Just a year after winning a Tony Award in 1982 for Agnes of God she portrayed Laura Wingfield in the Broadway revival of The Glass Menagerie, and just last year she received rave reviews for her performance in the American Repertory Theater's production of The Night of the Iguana. In between was a career full of Williams, and of course works by other playwrights and memorable roles in films like Hotel New Hampshire, The World According to Garp, and Pulp Fiction.
Plummer's palpable and infectious passion for Williams peaks when speaking about Provincetown, a place she's never been before, but will finally visit when she comes to town to receive the TENN Award for the Tennessee Williams Annual Dinner, a fundraiser for September's Provincetown Tennessee Williams Theatre Festival. The award is given to those who have advanced the spirit of Tennessee Williams, something Plummer herself hopes to feel on the streets of the town he walked those four influential summers he spent here in the 1940s. From Captain Jack's Wharf to the Atlantic House, Williams lived an abundant life in Provincetown when he was a starving artist.
That freedom Williams felt in Provincetown, both as an artist and a gay man, shines through in his work. And that liberation is there for the actors that bring his words to life.  Plummer repeats, it's the writing…the writing, the writing, the writing. She notes she may have unconventional ideas about acting, but in her point of view she doesn't believe in characters. And she doesn't think Williams did either. Through this approach she finds it casts off the shackles and limitations. It frees the actor to each night go on an adventure while exploring the dialogue. It's in there that you can find a fully developed person in each of his plays.
"It's the writing," says Plummer again from her home in Los Angeles. "It's the writing, so all of the quote-unquote characters aren't boxed in by definition, which is kind of what character work is, in my stupid brain at least. If you do it that way, it never changes. Tennessee to me didn't write in arcs like a lot of people are taught in school. His work, it's like walking through the woods. You discover something new each time. It's the equivalent of walking through life. It's as brutally banal and gorgeous as that."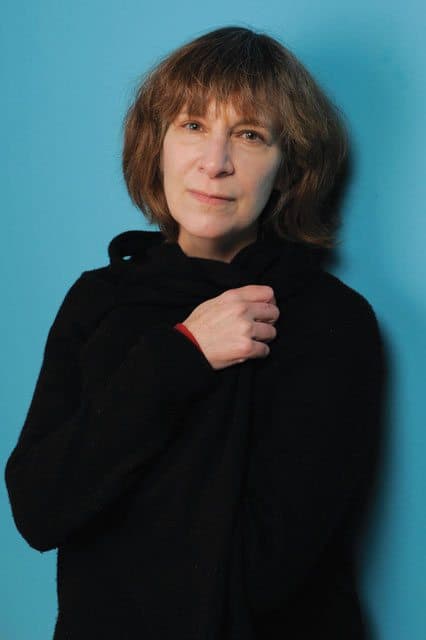 As a true student of Williams, Plummer speaks with not so much a well-earned authority, though she certainly could, but rather a zeal. She loves Cat On A Hot Tin Roof and A Streetcar Named Desire, like many do. But she relishes her roles in productions of The Gnдdiges Frдulein, Summer and Smoke, and The One Exception, all largely less popular works. Like a lot of artists, when Williams went in different directions from what had made him a sensation, out came the knives of theater patrons and the poison ink of critics. It's there that Plummer finds the true transcendence of his work. It's where he explored all the virtues and pitfalls of being human. But he paid a price, just like when Bob Dylan pulled out an electric guitar for the first time at the Newport Folk Festival and the audience booed.
"They treated him the same way people did Bob Dylan," says Plummer. "They called him a Judas. They couldn't identify with it anymore and lost a bit of their own identity. But the writing is so great. He got so much better in those rebellious later years. It shows his influence that his critics were so fervent. To live in his work is remarkable. I have no words for it. Just remarkable, just remarkable."
The Tennessee Williams Annual Dinner featuring Amanda Plummer is on Saturday, June 2 with a cocktail hour beginning at 6:30 p.m. and dinner and gala at 7:15 p.m. at Town Hall, 260 Commercial St. Tickets begin in price at $100 for cocktail hour only to $175 for regular and $350 for VIP for the evening. Tickets for the head table are $500. For tickets and information visit twptown.org.
]