by Steve Desroches
When Migguel Anggelo was a little boy all he wanted to be was Miss Venezuela. It's hard to explain just how big pageants are in much of Latin America, especially in Venezuela where the annual contest is as big as the Super Bowl. Everybody watches it. And that was even more the case when Anggelo was a child in the city of Valencia prior to all the turmoil and tragedies of modern day Venezuela. To this day whoever wins the Miss Venezuela title becomes an instant superstar who can easily parlay that not only into a stage, film, and television career, but into political power, as well.
"I just say to myself, 'I want to be Miss Venezuela,'" says Anggelo with an impish smile, a wink and a roll of the shoulder. "But I can't because one, I am a man, and two, I'm not tall enough. Miss Venezuela has to be 5'9" or taller."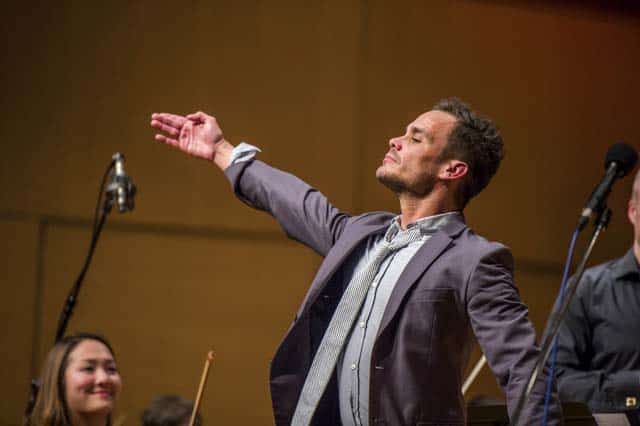 He bursts out in a deep laugh that his height had anything to do with him not becoming Miss Venezuela. But his exuberance is also because he is about to make his Provincetown debut with his show Welcome to La Misa, Baby! at the Provincetown Theater this week, as part of the 4 Star Solo Show Festival. It's been a long time coming, too. Anggelo moved to the United States in 2002, arriving in Miami. He spoke no English at all and was finding it impossible to learn as most everyone spoke Spanish in Miami. His boyfriend at the time proposed they move to Provincetown for the summer, where he could work and develop his English skills. That summer he worked as a chambermaid for the Breakwater Motel, knowing only how to say good morning, how are you, and a few off-color expressions.
At first he found his life in Provincetown depressing. He had already had great success as a singer and performer throughout South America and had perfected his craft as a student at the Conservatory of Music in Cologne, Germany. And now here he was a maid, which can be doubly upsetting considering the way tourists can completely massacre a hotel room when in a devil-may-care town like Provincetown. But he decided all he needed to do was rethink the situation, and so he wrote a romantic narrative in his head that changed everything.
"One day I snapped out of it," says Anggelo. "I said to myself, this is my movie and I am a maid trying to learn English so that someday I can come back here and be an artist. And here I am. I've come back."
His show Welcome to La Misa, Baby! premiered in New York last year, making these performances only the second run ever. He developed the show with David Drake, the new artistic director of the Provincetown Theater, as part of a performance series at the Clemente Soto Vélez Cultural and Education Center in New York, which invited six LGBTQ artists of Latino, Muslim, or minority backgrounds to create work with the theme of unity and understanding as a response to the mass shooting at the Pulse nightclub in Orlando.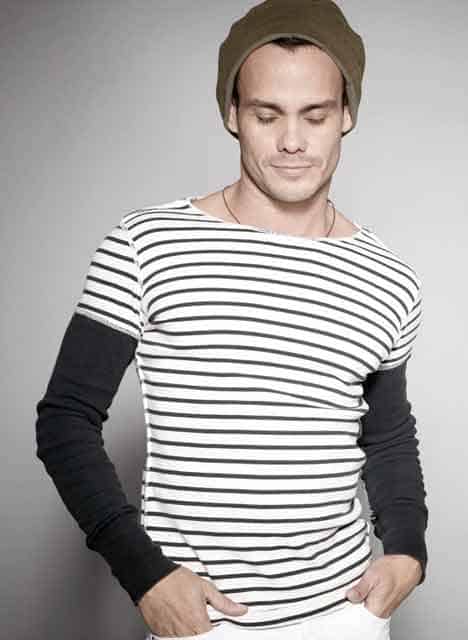 The show is set in a gay, Latin nightclub as Anggelo portrays multiple characters in what he describes as both a comedy and a drama that also features his countertenor vocals. He also was inspired in part to set the show in a fictional gay club called La Misa – which translates to The Mass – after visiting Inferno, a gay disco in Bogotá, Colombia, that is in an old church that the new owners did not redecorate. So the crowds dance to the thumping beats of the music surrounded by the gothic imagery of Catholicism. It felt so outrageous he knew somehow that experience would work its way into his art at some point.
Smiling easily and quick to laugh, Anggelo's life does indeed sound like a film full of unexpected zigs and zags. But really his biography is so compelling because he has always kept his mind open as he traveled the world. At 13 he made his professional debut touring South America in a major production of Pinocchio, a feat he considers significant for not just artistic reasons. One day, as a small boy, he saw a man in a convertible drive by and said out loud, "he has the most beautiful eyes." The next thing he knew he felt a hard slap across his face and then heard his father say, "Don't say that. Only girls talk like that about boys. Girls and maricуnes – faggots." His mother slapped his father and said, "You're ignorant. He's just a little boy who says someone is beautiful. I can't believe I'm married to such an idiot. And by the way if you don't let him take ballet lessons I'm divorcing you!"
Those lessons, coupled with vocal training, gave him the world. He traveled to Germany to visit Hamburg, a promise he made to his grandfather who was from the port city. As a young traveler money was an issue, so he would busk on the streets to earn tips. One person who threw a deutsche mark in his hat was a professor at the Conservatory of Music inviting him to audition, which led to a full scholarship. And that led to European concerts and then his move to America and Provincetown and so on. His life as an artist moves as fast as he can roll a Spanish r. He's a real renaissance man making art on stage as well as in sculpture and song. He laughs, as his energy can surprise people. "People who don't know me think I am on drugs," says Anggelo. "I don't use drugs. It's just me. My mind is always writing. I'm not on drugs. I'm just an artist."
Migguel Anggelo presents Welcome to La Misa, Baby! On Tuesday, June 12 and Wednesday, June 13 at the Provincetown Theater, 238 Bradford St. Tickets are $20 and are available at the theater box office and at the downtown box office, 230 Commercial St. as well as online at provincetowntheater.org. For more information call 508.487.7487.
]