Cape Cod Museum of Art Honors FAWC with Season-Long Exhibition.Summer Exhibitions:
Cape Cod Museum of Art (CCMoA) has announced its program for summer exhibitions, including, Connections: Visual Fellows of the Cape, an exhibition celebrating the 50th anniversary of the Fine Arts Work Center that runs through September 9. CCMoA puts the spotlight on artists who originally came to the Cape on fellowships to FAWC in Provincetown and decided to stay on the Cape and mature in their work. They have continued finding new ways of seeing that reflect their personal directions in the contemporary art world.
The Fine Arts Work Center offers emerging artists from around the world the time and space to develop their art in Provincetown. This show celebrates both the extraordinary work of past Fellows and the Work Center's core mission to sustain and invigorate the creative community of the Outer Cape.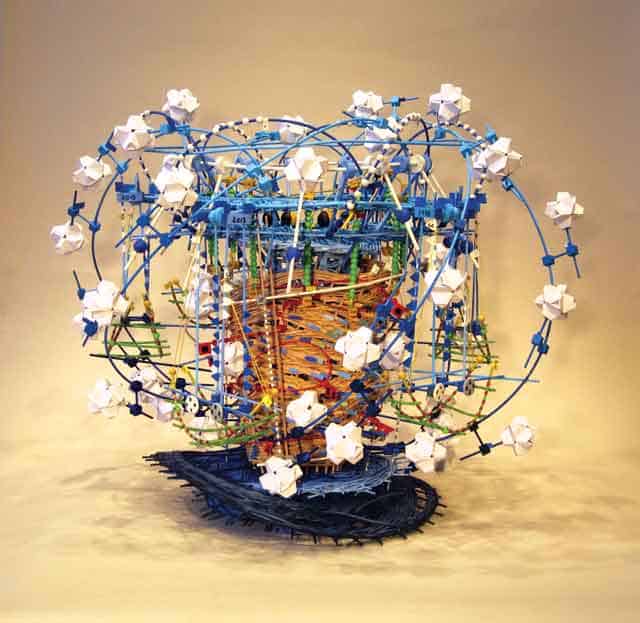 The 21 artists in the exhibit are: Bailey Bob Bailey, Susan Baker, Richard Baker, Paul Bowen, Linda Bond, James Esber, Bill Evaul, Jenny Fitts, Jane Fine, Jenny Humphreys, Janelle Iglesias, Maryalice Johnston, Irene Lipton, Susan Lyman, Nathalie Meibach, Jim Peters, Janice Redman, James Everett Stanley, Vicky Tomayko, Tabitha Vevers, and Bert Yarborough
There will be a public reception for the show on Thursday, June 7, 5:30 – 7:30 p.m. It will be preceded by a gallery talk with artists in the Connections show at 4:30 p.m. CCMoA is located at 60 Hope Lane, just off Route 6A, on the same campus as the Cape Cinema and the Cape Cod Playhouse in Dennis, Mass. For more information, call 508.385.4477 or visit ccmoa.org.
Drag Thursdays this Summer at the Museum of Science in Boston
Boston's best drag queens and kings will take over the planetarium every second Thursday of the month, all summer long for an incredible, never-before-seen fusion of drag and full-dome visuals! Come early to enjoy a cash bar and complimentary light snacks before the show, starting at 6:30 p.m. in the planetarium lobby! All Summer Thursdays programs are for audiences 18+.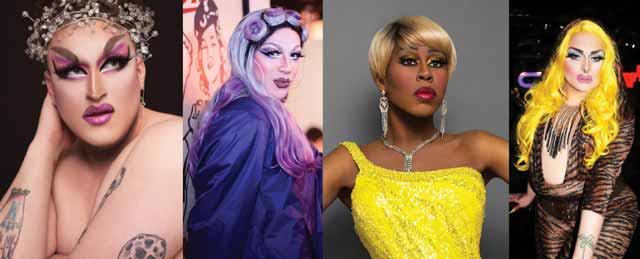 The series begins on June 14 at 7:30 p.m. with  Boston's Best Drag Queens, featuring Coleslaw, a.k.a. Ian Diver, a multimedia artist based out of Boston who has been DJing for nearly a decade at clubs all over the city; Pristine Christine, whose mantra is "feel the fantasy"; Gold Dust Orphan and Miss Gay Massachusetts 2018 Qya Cristal, whose performances incorporate her studies at Berklee College of Music by creating energetic mash-ups, often blending her live vocal talent; and Violencia Exclamation Point, a Boston queen who works at various nightclubs almost seven days a week. Later in the summer there will be a July 12 show: Drag Kings of The Slaughterhouse Society and another round of Boston's Best Drag Queens on August 9.
Seating is general admission, so you are encouraged to arrive early to guarantee your party is seated together. Doors to the theater will open 10 minutes prior to the start time. Late seating will be accommodated when possible. The Museum of Science is located at 1 Science Park in Boston. For tickets ($15 advance/$20 at the door) and information visit mos.org
]