by Rebecca M. Alvin
Robert Cray has been traveling all his life. The 64-year-old blues guitarist grew up an army brat, born in Georgia, but living all over the world, from Germany to Washington State, where he spent his formative years as a teenaged musician. This week his travels take him to the tent at Payomet Performing Arts Center in North Truro, for two shows, Saturday and Sunday, as he continues his worldwide tour in support of his latest album Hi Rhythm.
Since the early 1980s, Cray has been a force in the revival of blues music as a popular form. Now in his fourth decade as a performer, with five Grammys, more than 20 albums, and experiences playing with everyone from Chuck Berry to Keith Richards, Cray says it really is still fun for him and his band to play out. "You know every time that you do a song live onstage, the tempo is going to be a little bit different. You always want to be in the moment, so you don't play what you've played last night if you played that same song last night," says Cray.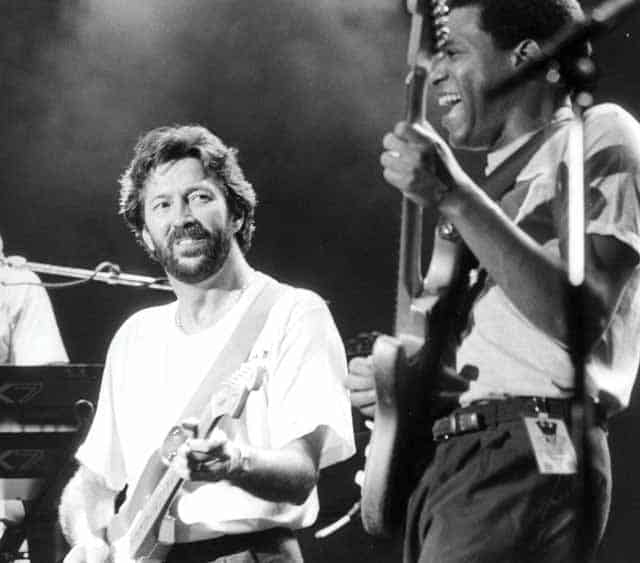 A musician who grew up with rock music, just like everyone else at the time, Cray remembers seeing Albert Collins in 1965 at one of the many outdoor rock festivals in the Seattle area. He says these festivals always had one or two blues acts along with the rock bands that played. "I had seen Albert Collins at one of those rock festivals, and when he hit the stage it was like there was nobody else who had come on before him or afterwards who could touch him. He was such a master showman, and he walked out into the audience with his long guitar cable, and he just owned the stage and had a super dynamic presence, and his guitar playing was very expressive and emotional," Cray recalls.
Cray was not the only kid who was a fan of Collins. "Our high school graduating class voted for Albert Collins to play our graduation party," Cray recalls with a laugh. "I got the opportunity to say hi to Albert and told him I enjoyed the show, and he said, 'Young man, do you play guitar?' And I said, 'Yes, sir.' 'Well, keep it up!'"
It wasn't only the music, Cray admits, but also the cool nicknames blues players had: Muddy Waters, Howlin' Wolf, Magic Sam, etc. and the stories he and his friends read about famed bluesman Robert Johnson and his mythic association with the devil. "It was just the coolest music in the world. And we got absorbed, and it became our music," Cray says.
Cray's latest album is a tribute to Memphis Blues, a blues genre that Cray admires because "It's just pure and honest." He recorded the album with the famed Hi Rhythm Section, a Memphis band that has backed up music legends like Ann Peebles and Al Green.
"For me, I think that Memphis is the hub of American music; it's the cradle of American music. The blues came up from the Delta there, Rock n roll was basically invented there, soul music—the kind of soul music I enjoy—came out of there. Everybody from Howlin' Wolf to Elvis Presley recorded at Sun Studios back in the day… mixed race bands like Booker T. & The M.G.'s—it's just America right there, and that's what I love about it."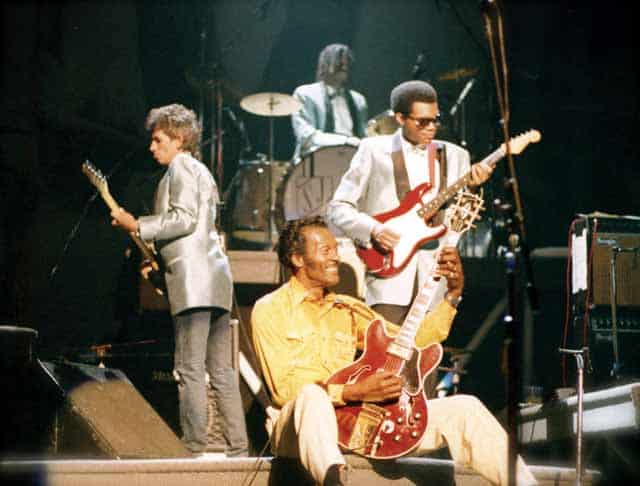 Cray is well known for his soulful, melodic playing, as well as his songwriting, with hits like "Smoking Gun "and "Don't Be Afraid of the Dark." Of his songwriting evolution, Cray credits those early influences he listened to as a kid, as well as the amazing roster of musicians he's now played with. But also, he says, "I had a great teacher in the songwriter and co-producer Dennis Walker. When he wrote songs, he painted pictures with the lyrics, and it was always something that I tried to strive for in songwriting. It doesn't always work, but that was a great lesson to be learned."
While in the popular imagination blues musicians sing about love, loss, and secret deals with the devil at the crossroads, Cray has also often brought in contemporary social issues and political themes. On the current release, he points to a song called "Just How Low," saying "It's current, although everything changes on a daily basis with the current administration."
After Payomet, Cray zigzags around, heading to Memphis next, in fact, and Northeast later in July for dates in Fall River, Mass., and Martha's Vineyard. His tour heads abroad with dates in Poland, the U.K., and Denmark, just to name a few countries, later this year. With so much traveling in his life, is there anywhere Cray would like to go that he hasn't?
"We haven't been to Africa yet, so I'd love to go," he says immediately. As blues music comes from that continent, it would be the perfect place for Cray to perform.
Robert Cray performs at Payomet Performing Arts Center 29 Old Dewline Rd., North Truro on Saturday, June 30 and Sunday, July 1. For tickets ($55 – $85) and information call 508.487.5400 or visit payomet.org.
]