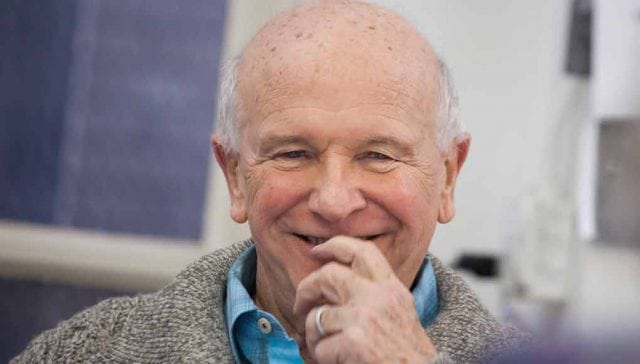 Terrence McNally Comes to the Provincetown Theater
]
by Steve Desroches
One of Terrence McNally's first jobs after graduating from Columbia University in 1960 sounds perhaps like a plot to a play he could have written himself if he weren't living it. He'd written a play that caught the eye of Molly Kazan, one of the co-founders of the Playwrights Unit at the Actors Studio. She hired him as a stage manager. But that's not the dream job in question. That came a year later when Molly and her husband, the famed film director Elia Kazan, called McNally to say their neighbors were going on a ten-month trip around the world and needed a tutor for their two teenage sons. McNally hadn't really been anywhere and was yearning for this kind of adventure. This was the opportunity of a lifetime, and he said yes before even asking who the family was. The Kazan's said great, and by the way, it's John Steinbeck and family!
As they crisscrossed the globe, even in some of the most remote villages people would approach Steinbeck with a well-worn book, most often The Grapes of Wrath, asking for his autograph. Steinbeck's work had been translated into many languages, giving his writing a wider audience, allowing him to make connections with people all over the world. That's what inspired McNally the most perhaps: seeing one writer connect with one reader through a shared humanity. He wanted to do that. But Steinbeck had a warning—avoid the theater, as it will break your heart. Despite having great success in playwriting, particularly with the stage adaptation of his novel Of Mice and Men, all Steinbeck could focus on were his bad reviews and flops.
McNally, of course, ignored that advice, going on to become one of the most celebrated American playwrights, winning four Tony Awards, among many other honors. He is coming to Provincetown for one more as he receives the inaugural Provincetown American Playwright Award from the Provincetown Theater, which is about to open a production of McNally's Tony-Award-winning play Love! Valour! Compassion!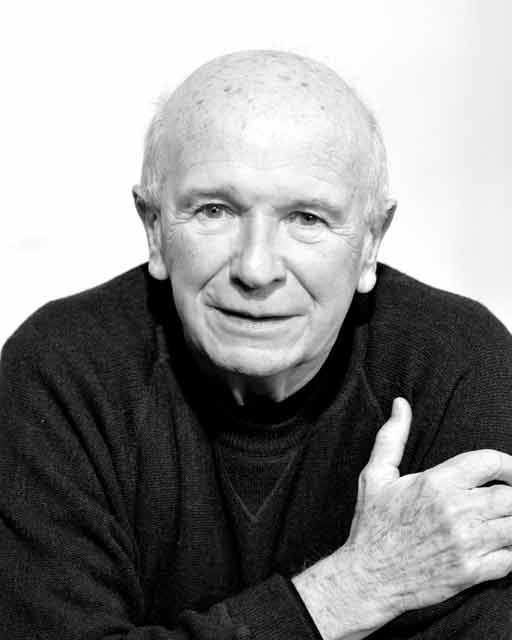 Accolades and honors aside, McNally, who will turn 80 in November, continues to do what he set out to do when traveling with Steinbeck. He's connected with people not just as a collective audience, but also as individuals. Openly gay his whole career, McNally has created characters for all genders and sexual orientations, tapping into a shared connective tissue and making his characters fully realized and relevant. First performed in 1994 off-Broadway, and then a year later on Broadway, Love! Valour! Compassion! came at a time of great challenges for the LGBT community presenting a portrait of a chosen family of gay men—something revolutionary in its simplicity and tenderness.
"I think I wanted to write about the day to day life of gay men rather than the plays that were being written at the time, which were political or melodramatic," says McNally. "I wanted to write about how they were living their lives in the age of AIDS, despite AIDS."
The story is set in a lakeside vacation home in Dutchess County, a few hours outside of New York City, where eight gay men assemble over one summer for Memorial Day, Independence Day, and Labor Day. Over the course of these three holiday weekends representing the changing of the seasons, the men share their joys and insecurities, their affection for one another, and at times, their disappointments and personal failings as the sentient energy of their own mortality hovers above them all. At the time, much was made about the use of male nudity in the show, but less Puritanical thinking reveals the vulnerability and camaraderie of this group of gay men retreating from an often hostile world, trying to connect despite their own human frailties.
"I think it was Joe Mantello, he directed it, who said to me, 'You've written a gay Our Town,'" says McNally. "He got it. That's what I was trying to do. It's my Grover's Corners. It may not be yours, but it's mine."
The Provincetown Theater production directed by David Drake, with associate director Myra Slotnick, marks the Cape Cod premiere of Love! Valour! Compassion! featuring cast members Mark Boucher, Scott Cunningham, Peter Gregus, Justin D. Quackenbush, Adam Ross, Tommy Walsh, and Drake. McNally says he's excited to see this production, as it's been many years since he's seen it performed. In addition, he's interested to see how the play maintains its universality as well as its frank depiction of the life of gay men, considering how much things have changed in regards to LGBT rights, as well as the hateful backlash currently underway.
McNally has traveled to Provincetown several times since his first visit in the 1960s, and he's particularly looking forward to this trip with his husband Thomas Kirdahy, not only to see his work, receive an award, and have a good time, but also to support the Provincetown Theater and the arts in general on the Cape tip. As one of the country's most celebrated playwrights, he knows Provincetown's importance in the role of American theater. Having written such masterful works as Frankie and Johnny in the Clair de Lune; A Perfect Ganesh; Lips Together, Teeth Apart; Master Class; Mothers and Sons, as well as Love! Valour! Compassion! McNally recognizes that the blood that runs through the veins of American theater is pumped from the heart that was created here so many years ago when the Provincetown Players performed at Mary Heaton Vorse's fish house on Lewis Wharf jutting into Provincetown Harbor.
"I'm happy to see Provincetown claiming its place as the birthplace of American theater," says McNally. "That's where American theater found its own voice. Before that it was just copying European theater. Provincetown is where it all started."
Love! Valour! Compassion! is performed at the Provincetown Theater, 238 Bradford St., Mondays – Thursdays through August 30 at 7:30 p.m. (no performance on Carnival Parade day Thursday, August 16, with an added show on Friday, August 17). Tickets ($40) are available at the theater's box office, at their downtown box office at 230 Commercial St., and online at provincetowntheater.org.
Terrence McNally will be in attendance for the performance on Thursday, July 19. Tickets for that evening are $75. Tickets for the benefit dinner and award presentation on Friday, July 20 are sold out.