]
by Rebecca M. Alvin
Christine Walker, executive director of the Provincetown Film Society (the umbrella organization for the Provincetown International Film Festival and Waters Edge Cinema, among other film-related entities) is excited about 2019. "In 2019 we'll be celebrating 100 years of cinema at the Whalers Wharf location," she enthuses. "Actually, art house cinema has been in Provincetown for what, 110 year?.. It is a huge deal!"
Walker says Waters Edge will have a number of events to commemorate this momentous anniversary next season, but right now, they are gearing up for something called Art House Theater Day, a three-year-old nationwide effort to highlight the value of community theaters like Waters Edge organized by Arthouse Convergence, an organization that brings art house theater owners together for collective action.
While there have been peaks and valleys in the history of the cinema at Whalers Wharf (and with movie theaters everywhere), attendance is up, according to Walker. Much of this is due to its owners, the Provincetown Film Society, responding to the needs of this particular community, with its short season and small year-round population. In this regard, Waters Edge is no different from other art house cinemas, each nurturing their own community audience, paying attention to its particular tastes, proclivities, and interests. Despite predictions that going to the movies would be a thing of the past in short order, due to the proliferation of streaming platforms, smaller theaters do still thrive in many places. Lawren Desai, Executive Director of A/perture Cinema in Winston-Salem, N.C., was one of the founders of Art House Theater Day. She agrees theatrical exhibition is still alive and well, even if it has had to change significantly in the past decade.
"Theatrical exhibition was supposed to die with the television and then the VCR and now it's streaming services, but it hasn't yet and I don't believe it will anytime soon," she explains. " The theatrical experience is singular and cannot be replicated in your home, on your laptop, and certainly not on your smartphone. Movie theaters allow you to absorb the art as it was intended—with focus, free from distraction, and with friend and strangers alike."
That essential experience of seeing a movie in a theater is only part of the equation, though. The other part has to do with the programming. The Lower Cape is unusual in that there aren't any national theater chains, so virtually all of the movie theaters are independently owned. This makes a difference because each focuses its programming to meet the needs of the community, and they are all unique, instead of the cookie-cutter multiplexes that dominate elsewhere. At Waters Edge this means doing things like programming a John Waters retrospective over the course of the summer alongside some of the bigger films that cater to a more mainstream audience, and annual Women's Week programming, which this year features the new film Lizzie, a tense drama about the infamous Lizzie Borden, as well as other films by women and discussions around these films. But it also sometimes means programming a big film that has particular importance, such as the super-hero film Black Panther, which Waters Edge did screen earlier this year. Walker explains that while screening a blockbuster film is the generally the antithesis of what an art house does, here an exception was made quite consciously. "Normally, we would not program that film, but because it was an all-black cast and it was such an important statement, we felt that it was worthy of programming in the art house theater."
For Art House Theater Day, theaters are given a selection of available titles—including some films that are not yet released widely—and also encouraged to include additional programming unique to their venue. For Waters Edge, the day will include screenings of the documentaries Capturing the Flag (see separate story on page 26) co-produced by former Provincetown Banner publisher Alix Ritchie and Michael Moore's Fahrenheit 11/9, a follow-up to his wildly successful Fahrenheit 9/11 (2004), this time focusing on the Trump Era. In addition, the Danish thriller The Guilty will screen several weeks ahead of its New York opening.
Reflecting on the concept of "art house," Desai says, "To me, 'art house' means that we treat the films we play on screen very much the same way a museum treats the art that lines its walls. We actively curate our film programming from around the world, we create an intimate and communal experience and we provide opportunities to start conversations. In the contentious world we find ourselves in today, our missions to serve our communities in this way has become even more critical."
Times have changed and there are often crossover films now that play on art house screens as well as mainstream screens (for example, Crazy Rich Asians, which screened at numerous art house theaters on the Cape, including Waters Edge, but also screened at Wellfleet Cinemas and up in Hyannis at the Regal Cinemas), but sometimes change can be good. The profits from a larger film can help a small theater here make it through the winter—something we all can relate to.
Art House Theater Day will be celebrated on Sunday, September 23 at Waters Edge Cinema, 237 Commercial St., 2nd Fl., Provincetown. For more information call 508.487.3456 or visit provincetownfilm.org.
Art House Theater Day at Waters Edge Cinema
On Sunday, September 23, Waters Edge 
will screen three films for Art House
Theater Day:
Capturing the Flag (76 min./NR)
(Reception at 11:30 a.m., Screening at 12 p.m.)
A tight-knit group of friends travel to Cumberland County, North Carolina — the 2016 poster child for voter suppression — intent on proving that the big idea of American democracy can be defended by small acts of individual citizens. What they find at the polls serves as both a warning and a call to action for anyone interested in protecting the "One Man, One Vote" fundamental of our democracy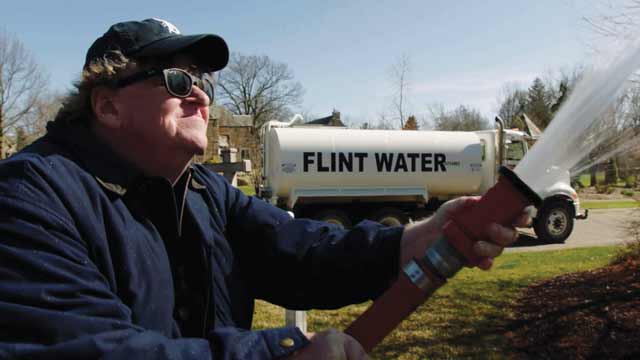 Fahrenheit 11/9 by Michael Moore (125 min./R)
(Screening time: TBD)
Michael Moore's Fahrenheit 11/9 is a provocative and comedic look at the times in which we live. It will explore the two most important questions of the Trump Era: How the f**k did we get here, and how the f**k do we get out?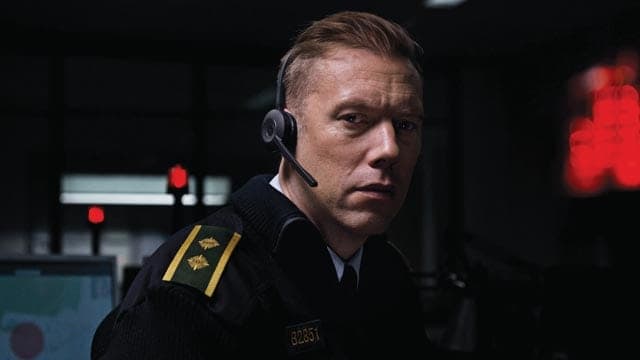 The Guilty by (85 min./R)
(7 p.m. screening)
Alarm dispatcher and former police officer, Asger Holm, answers an emergency call from a kidnapped woman. When the call is suddenly disconnected, the search for the woman and her kidnapper begins. With the phone as his only tool, Asger enters a race against time to save the endangered woman. But soon he realizes that he is dealing with a crime that is far bigger than he first thought.