]
by Steve Desroches
Monica Rizzio is a washashore cowgirl. Coming from the diverse musical powerhouse state of Texas, Rizzio moved to Cape Cod in 2004 and not long after made a splash as the front woman for the folk/Americana band Tripping Lily. She's embraced the playful jab of a nickname cast on those not born on the Cape along with a nod to her Texas roots, as she is now a solo artist and chose "Washashore Cowgirl" as the name for her first album. She's not only achieved regional success, but continues to ride the wave that brought her to the Cape over the bridges, as she becomes a star on the Americana circuit around the country.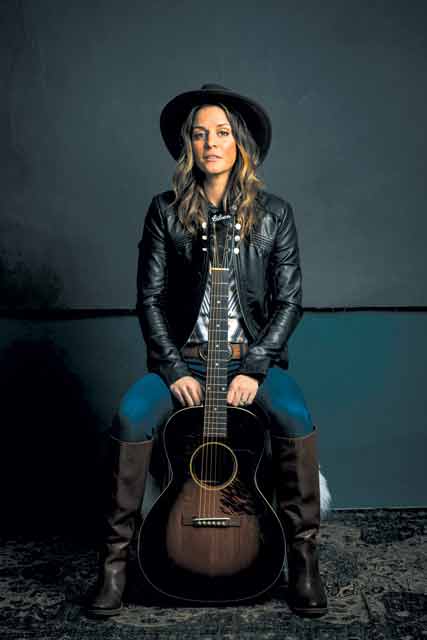 Her journey from small Quitman, Texas (best known as the birthplace of Academy Award winning actress Sissy Spacek), to Dennisport is as varied as that of any washashore—full of surprises as to how she ended up here on Cape Cod, bringing with her all her talents and vision to contribute to the larger creative community here. And her story as a musician really does begin there, with community. When she was a young girl in Texas, her family could not afford music lessons or instruments for her. She eventually went on to study music at Belmont University in Nashville and play multiple instruments, but much of that wouldn't have happened without the generosity of people in her community who believed in her and invested in the power of the arts.
Five years ago, Rizzio founded the Vinegrass Organization, a not-for-profit music production company that holds concerts, workshops, and their signature event, the Vinegrass Music Festival, set for this Sunday at Truro Vineyards, all focused around providing scholarships for local students studying music.
"Growing upon on a ranch in East Texas, if it weren't for the people in the community supporting me I might not be the professional musician I am today," says Rizzio. "I wanted to find a way to pay that back, to try and support people here in my community."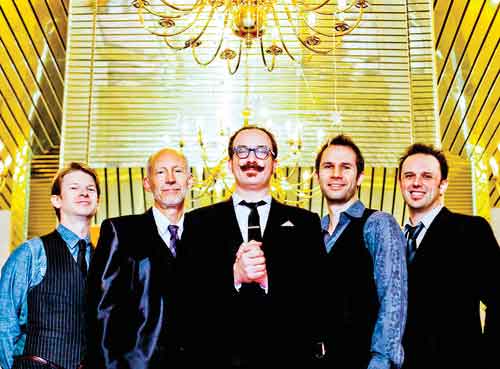 Since Rizzio founded the Vinegrass Organization, which she runs with her husband Peter Fasano, they've been able to grant $17,000 in scholarships to students pursuing a music degree at an accredited four-year university, with a special preference given to those studying American Roots music. And she brings music instruction to the Cape with her music school West Bend Music, providing roots based music instruction to 120 families across the Cape. But the Vinegrass Music Festival, held annually in late September, brings some of the best Americana bands playing today to the Outer Cape for a day of great music, raising money and awareness not just for this genre of music, but for the importance of music education and the arts in everyday life in every community.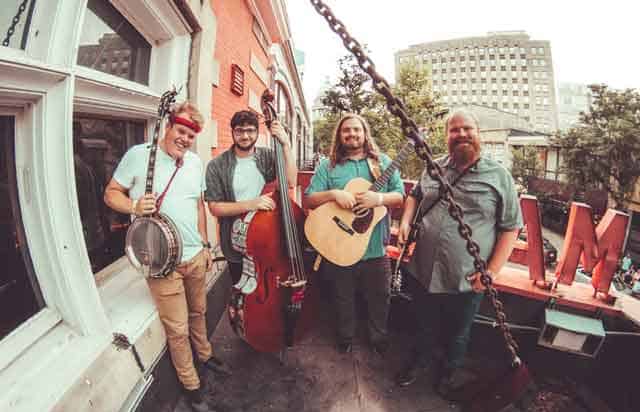 Held rain or shine in the Woodstock tradition, the Vinegrass Music Festival invites people of all ages to bring a blanket or lawn chair to the grounds of Truro Vineyards to see a line up of bands that this year includes Honeysuckle, Damn Tall Buildings, Them Coulee Boys, Barnstar, and Yarn, all invited by Rizzio and Fasano to showcase the most current Americana music for the Cape, which has a strong fan base for this style of music. The $35 ticket price goes to help raise money for the organization's efforts and scholarships, as audiences are treated to a lineup of bands curated from the Americana hot spots around the nation.
"What we try and do is find up and coming bands from around the country before they are about to hit it big on the Americana circuit," says Fasano. "Nashville, Austin, Brooklyn, Cambridge, parts of California. The American circuit incorporates so many different styles."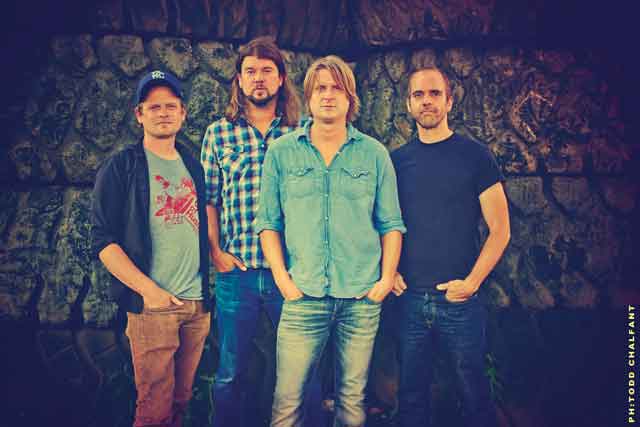 When it comes to the arts on Cape Cod, especially the Outer Cape, live music is not necessarily the first type of performance that comes to mind. But both Rizzio and Fasano are quick to point out that there is an abundance of live music all over the Cape, so much so that perhaps people take it for granted, as that is not the case in many parts of the country. With Cape Cod attracting musicians from all over the country, bringing with them their own musical heritage, the region is a veritable stew of styles. The demographics that skew older on Cape Cod can mean the musical tastes venues often favor are Baby Boomer driven, and that can be hard on bands from other generations. Nevertheless, Cape Cod still is on the map for those who want to pursue music outside of the rigidity of industry or a scene that rewards only certain tried and true styles, as is evident by the diversity of acts out here. But other than old sea shanties, is there a Cape Cod sound?
"There's a bit of everything on the Cape," says Fasano. "Great jazz, blues, folk, singer-songwriters. There's no one Cape sound."
"I feel like people really don't have any idea how vibrant the music scene is here on the Cape," says Rizzio. "The fact that you can see live music year-round here is amazing."
The Fifth Annual Vinegrass Music Festival is on Sunday, September 30 from 12 – 6 p.m. at Truro Vineyards, 11 Shore Rd., North Truro. Tickets ($35) and information are available online at vinegrass.org.