Cult Musicals at WHAT in November
Wellfleet Harbor Actors Theater brightens November on the Outer Cape with five cult musicals: The Rocky Horror Picture Show, Xanadu, Little Shop of Horrors, Hairspray, and Baby Driver. Introductions and post-film discussions are moderated by series curator Marc Strauss, Ph.D.
Dr. Strauss is Professor Emeritus in Theatre and Dance from the Holland School of Visual and Performing Arts at Southeast Missouri State University (1995 – 2014). While at university, he taught all levels of studio ballet, jazz, and ballroom as well as theory classes in the history of the musical, dance history and appreciation, dance in world cultures, the creative process, and the aesthetics of movement. Dr. Strauss has studied, performed, taught, and choreographed in a variety of dance styles at the regional, national, and international levels since the early 1980s. Specialized interests include Broadway and Hollywood musicals, dance criticism, dance on film, aesthetics, George Balanchine, Astaire and Rogers, and Alfred Hitchcock.
Dr. Strauss is the lead author (with Myron Howard Nadel) on the college and university texts Looking at Contemporary Dance: A Guide for the Internet Age (2012; Princeton Book Company) and co-editor and co-author of the third edition of The Dance Experience: Insights into History, Culture and Creativity (2014; Princeton Book Company), also with Mr. Nadel. He is the author of Alfred Hitchcock's Silent Films (2004; McFarland & Company) and Hitchcock's Objects as Subjects: The Significance of Things on Screen (2016; McFarland & Company). His new book, A Liberal Artist's Guide to Musicals, is due out spring 2019. He and his wife, Sarah Riley, are very fortunate to have recently retired and moved to Wellfleet year-round.
All shows are Fridays at 7 p.m. Tickets are $12 and may be purchased online at what.org, at the WHAT box office, or by calling 508-349-9428.
November 2: The Rocky Horror Picture Show (1975; 100 minutes) An outrageously kinky horror movie spoof, spiced with sex, transvestitism, and rock music, about a straight couple who are stranded in an old dark house full of fun-loving weirdos from Transylvania – including Tim Curry and Meatloaf.
November 9: Xanadu (1980; 96 minutes) A flashy remake of the 1947 Rita Hayworth musical, Down to Earth, with Olivia Newton-John as the muse who pops in to inspire a young roller-boogie artist. Co-stars Gene Kelly as Danny McGuire, his character's name from the 1944 film Cover Girl. Music by Electric Light Orchestra, Cliff Richard, and The Tubes.
November 16: Little Shop of Horrors (1986; 94 minutes) A black comedy musical about a nebbish whose unusual new plant brings him good fortune – but turns into a Frankenstein. Based on the off-Broadway musical by Howard Ashman and Alan Menken.
November 23: Hairspray (2007; 106 minutes) This candy-colored musical is based on the Broadway adaptation of John Waters' 1988 movie about a perpetually cheerful teenage girl in 1962 Baltimore. Co-starring John Travolta, Christopher Walken, Queen Latifah, and many others. Songs by Marc Shaiman and Scott Wittman.
November 30: Baby Driver (2017; 103 minutes) An action crime film about a music-loving getaway driver named Baby. Much of the choreographed action is rhythmically synchronized with the soundtrack, a high-octane sound fest of hard-driving rock 'n' roll and R&B.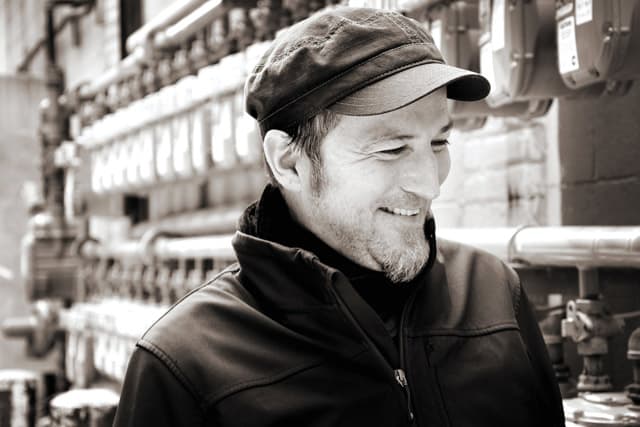 Peter Mulvey to Appear in WOMR Benefit
Peter Mulvey will appear live at the Wellfleet Harbor Actors Theater (WHAT) in a benefit for WOMR, the community radio station announced today.
A veteran singer and songwriter from Milwaukee, Wisconsin, Mulvey began his career on the streets of Dublin, Ireland, as a busker, and from there moved on to performing in the subways and streets of Boston. This led to his first record deal and a leap to full-time national and international touring beginning in the early nineties.
Mulvey has made 17 records, spanning rock and roll, folk, jazz, spoken word, and Americana. A long-standing gig at the National Youth Science Camp led to a spoken word piece, Vlad the Astrophysicist, which became a TEDx talk and then an illustrated book. In 2007, he began an annual late summer tour by bicycle instead of by car and airplane, and he has taught songwriting and guitar workshops at various folk festivals across the U.S.
"We're very excited to have this gifted performer here on the Cape, and especially to have him performing to benefit our radio station," says John Braden, WOMR executive director. "He's been a popular singer-songwriter for over a quarter of a century and has a devoted following here. We're expecting an excellent turnout for the concert and are deeply grateful to both Mr. Mulvey and the Wellfleet Harbor Actors Theater."
The concert will take place Sunday, November 4 at 5 p.m. at the Julie Harris stage at WHAT. Tickets are $25 in advance, or $30 on the day of the show, and are available on womr.org and what.org.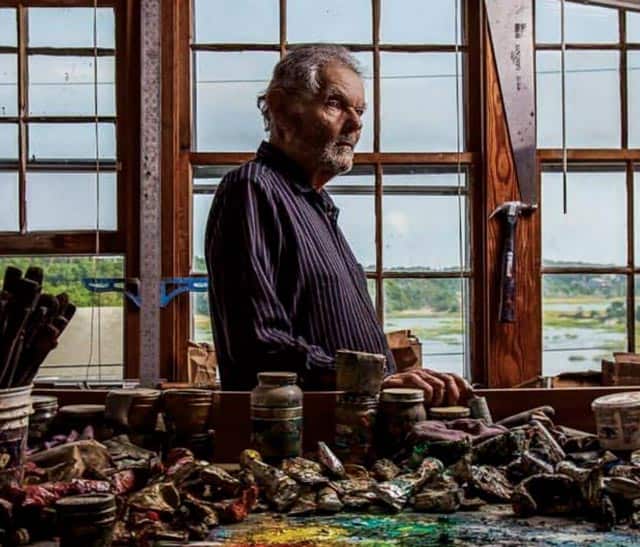 ARTfull Thusdays: An Artists Salon with Robert Henry & Laura Shabott
The Cape Cod Museum of Art (CCMoA) invites all to a casual and convivial artists salon. Guests will enjoy refreshments, music, chatting with each other and with two well-known Cape artists, who will playfully create as they draw and paint from the same model.
The artists have a long relationship as teacher and student. Laura Shabott has studied with Robert Henry in three different courses over the past couple of years.
"Bob works with unexpected materials and bursts with vitality," Shabott says of Henry. "He brings a spirit of playfulness to artmaking and has a great gift for preserving the magic."
Henry has strong praise for Shabott: "Being creative means playing. Serious playing is the way to find your potential as an artist. Laura's understanding of what I taught is remarkable. I don't think any other student has understood it as well."
Robert Henry is currently represented in the CCMoA exhibition, Go Figure – Exploring the Human Form with his painting, The Struggling Artist. He began as an artist in New York City studying with the famed teacher Hans Hofmann and as a young man was deeply involved in the abstract expressionism movement. His figurative expressionist paintings came from his imagination using drawing skills and an advanced level of technical and compositional skills. He taught at Brooklyn College for 30 years, where he is now a Professor Emeritus. He has also taught for years in Provincetown, as well as many art schools. Henry has lectured extensively, curated and written exhibition catalog essays, served on the jury for the Fulbright Awards, and been President of the Board of Trustees of the Provincetown Art Association and Museum (PAAM). His work is in many private collections, as well as in 20 museum and corporate collections.
In 2015, Laura Shabott returned to painting and drawing through a Romanos Rizk Scholarship from the Museum School at PAAM, a Cape Resident Scholarship from the Fine Arts Work Center and a gift from Berta Walker to study with artist Robert Henry.
A follower of Hans Hofmann's tenets, Shabott teaches figure drawing and figure painting at CCMoA and PAAM. She is a graduate of the School of the Museum of Fine Arts (now at Tufts) in multi-disciplinary studies.
The salon will be on Thursday, November 1, 6 – 7:30 p.m.
CCMoA is located at 60 Hope Lane, just off Route 6A, on the campus with Cape Cinema and the Cape Cod Playhouse in Dennis, Mass. Tickets are $12/$10 CCMoA Members. The galleries are also open on ARTfull Thursdays from 5 – 8 p.m. with no admission fee. For more information, call 508.385.4477 or visit ccmoa.org.
]