]
by Steve Desroches
All photos are pigment prints by Jess T. Dugan
On what has this year become a commonly gray and cold spring day, a splash of color jumps off a sticker on the bumper of a car going down Commercial Street. It reads "LGBT: The T Is No Longer Silent." Despite a disturbing backlash against the rights of transgender people from the Trump administration and the Republican Party, the public discussion about gender and identity is unprecedented in American history. The power of individuals telling their own stories cannot be underestimated, as it helps dismantle ignorance. People and communities take a fully formed shape and are no longer just abstractions.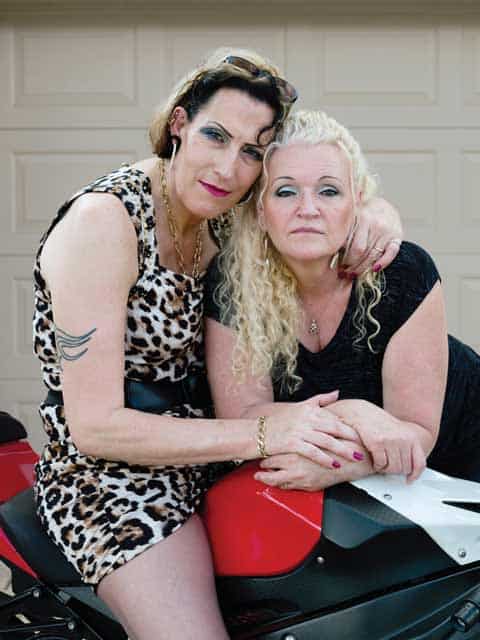 Photographer Jess T. Dugan and social worker Vanessa Fabbre spent five years documenting the lives and experiences of older transgender and gender non-conforming adults, the result of which is To Survive on This Shore, a photographic exhibition opening this week at the Provincetown Art Association and Museum. Partners in life and in this project, the two crisscrossed the country collecting the stories and images of often overlooked people. So much in our culture is processed through youth, wealth, and celebrity, but in To Survive on This Shore the portraits are of older, everyday people being their authentic selves, which, considering the obstacles, makes them extraordinary.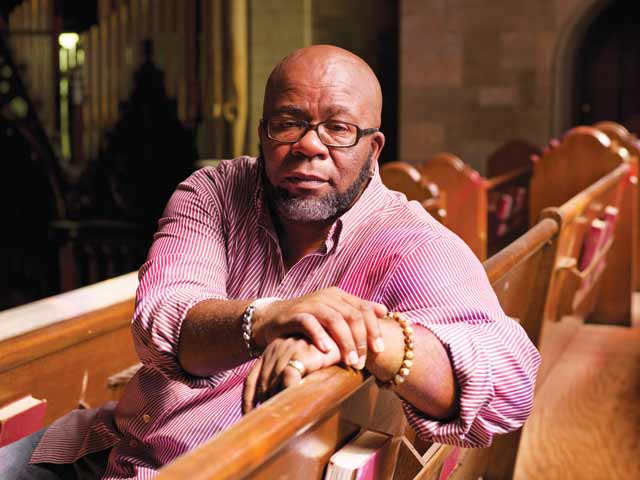 "It is interesting that we are in this moment where we are closer to true acceptance and understanding, more so than ever before," says Dugan. "I'm not saying we don't have a long way to go. But the opportunities to share stories like these didn't exist not long ago. Whose stories are getting told? We worked hard to gather as diverse a group of people as possible."
Caitlyn Jenner clearly brought trans issues into the forefront of American culture and politics, for better and for worse. So while Dugan and Fabbre's project clearly avoided the rich and famous, they also steered clear of what has become another aspect that is often the impetus for media coverage of trans people: violence. More specifically, being the subject of violence. According the Federal Bureau of Investigation, hate crimes and violence against transgender people are on the rise, a statistic that is higher for trans people of color. But for this exhibition that troubling fact was not the focus. Violence may have been a part of many of the subjects' lives, but it did not define them.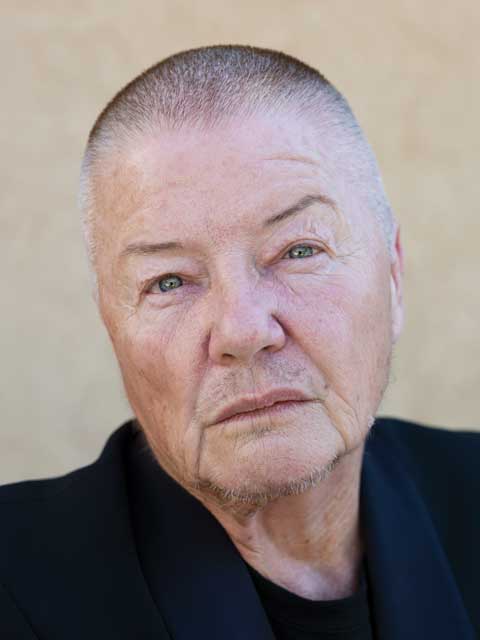 Developing trust certainly proved vital to the success of this project, which began by reaching out to community leaders, followed by word of mouth. Being an out trans person in America is still fraught with danger and threats, but being out also helps to combat bigotry and hate. As such, Dugan found that many of her subjects were eager to participate, tired of living in silence, wanting their lives not to go forgotten, as well as wanting to help those younger than themselves. In addition to the traveling photographic exhibition, which hits galleries in Florida, Colorado, North Carolina, and New Mexico, To Survive on This Shore is also a book published by Kehrer Velag, a German publishing house, in 2018.
"This moment didn't just happen," says Dugan. "Their stories have not been mainstream until now. Representation matters."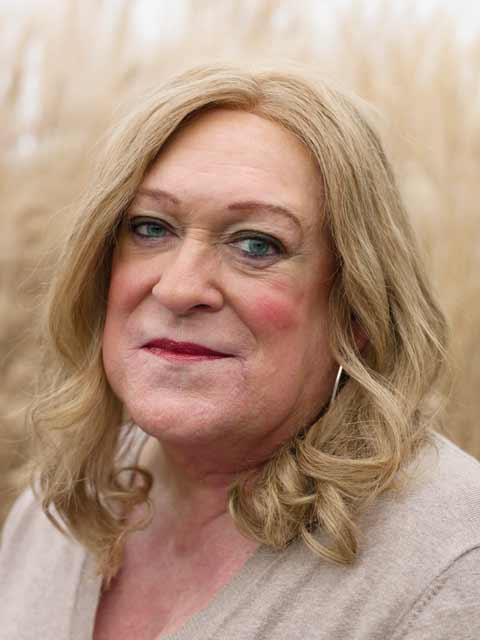 Fabbre is an assistant professor of social work at Washington University in St. Louis, specializing in LGBTQ people and aging, helping to design a safe and respectful approach to this project. Dugan developed a passion for photography while still a teenager in Cambridge. Dugan went on to earn a BFA in Photography from the Massachusetts College of Art and Design, a Master of Liberal Arts in Museum Studies from Harvard University, and an MFA in Photography from Columbia College Chicago. Her work as an artist focuses on identity, gender, sexuality, and community as told through portraiture and is in the permanent collections of the Smithsonian National Portrait Gallery, the Museum of Fine Arts, Boston, the Museum of Fine Arts, Houston, the RISD Museum, the MIT List Visual Arts Center, the Museum of Contemporary Photography, the Harvard Art Museums, the St. Louis Art Museum, and many others throughout the United States. Dugan notes that much of her collected work is LGBTQ-specific and that it shows prominent art institutions are now showing interest in and respect for the LGBTQ voice and viewpoint. Come 2021 Dugan will be part of a group show titled Kinship at the Smithsonian's National Portrait Gallery in Washington, D.C., where she will present work featuring her own family, further evidence that who gets to tell their stories is expanding.
Portraiture particularly interests Dugan as she can go "beyond the surface" and present an emotional and psychological image of her subjects. She works slowly and methodically, as her work isn't candid, per se; she thinks about the construction of each portrait. Dugan shares her knowledge and experience with students at the Fine Arts Work Center, where she teaches summer courses frequently. Coming out at age 13, Provincetown proved to be influential in her personal and artistic development.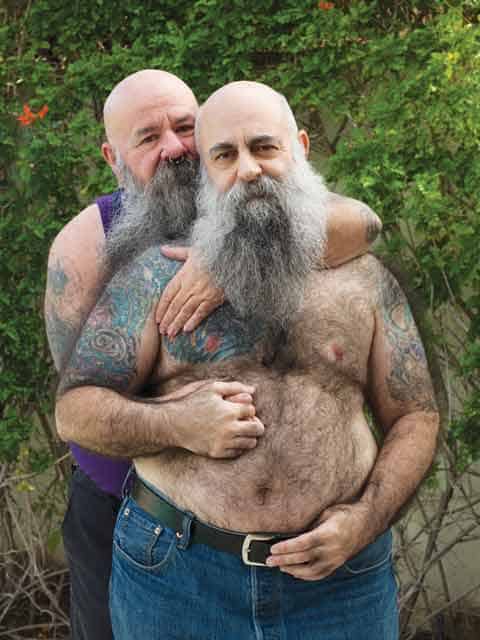 "It's a place I visited frequently as a teenager and as a student at Mass College of Art," says Dugan. "It's been an important place as a queer community and an arts community to me."
To Survive on This Shore is on exhibition May 10 – June 30 at the Provincetown Art Association and Museum, 460 Commercial St. An opening reception is scheduled for Friday, May 17 at 8 p.m. For more information call 508.487.1750 or visit paam.org.