The First Known Pro-Gay Film to Screen at the Hawthorne Barn
]
by Steve Desroches
Stills from Different from the Others provided by Brendan Lucas.
"The persecution of homosexuals belongs
in the same sad chapter of human history in which the persecution of heretics and witches is inscribed. For 1,500 years, these unfortunates were dealt with by fire and sword."
By today's standards the language in this plea for tolerance and reason seems clunky and perhaps archaic. However, consider that these words first appeared in the 1919 German silent film Different from the Others, believed to be the first pro-gay film in the world. Released 100 years ago this month, the film is an invaluable artifact of LGBT history and culture, one that was thought lost long ago, but through happenstance and persistence, was found, restored, and preserved. Twenty Summers, in partnership with the Provincetown Film Society, is presenting a screening of this incredible relic at the Hawthorne Barn this Friday, presenting a unique opportunity to see a snapshot of the global gay rights movement 50 years before Stonewall.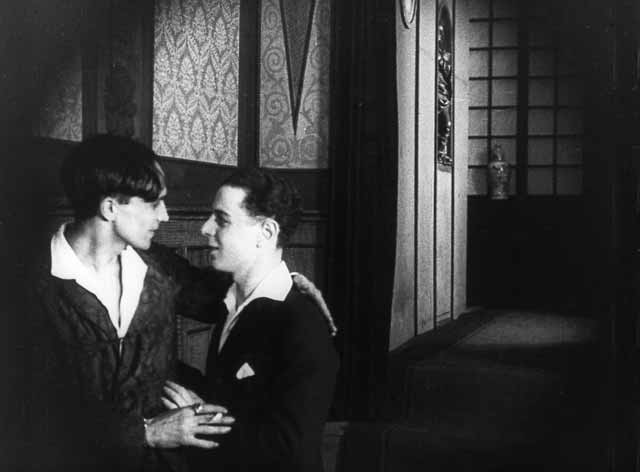 Even today, the progressive nature of the film would be considered remarkable in many parts of the world, regardless of the age of the message, as homosexuality is still illegal in 73 countries, and discrimination against LGBT people is allowed under federal law in the United States, as well as in 29 states. While conservative forces both here and around the world had successfully censored gay imagery and representation from all forms of media, it's hard to fathom that at different points in time throughout history the topic of homosexuality enjoyed periods of public discussion, with major forces arguing for acceptance. One of the most significant early voices in Europe for the acceptance of LGBT people was the Institut für Sexualwissenschaft, the Institute for Sex Research, co-founded in 1919 in Berlin by Arthur Kronfeld and the famed sexologist Magnus Hirschfeld (who also makes a cameo in the film), who co-wrote Different from the Others with Austrian filmmaker Richard Oswald.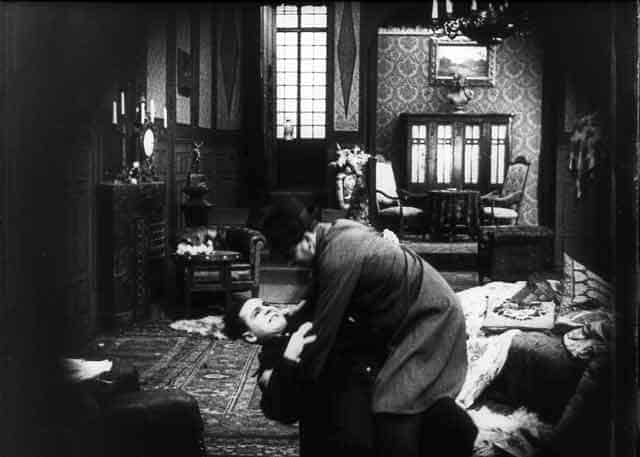 From the very beginning, the Institute was highly respected and also controversial for its research and work advocating for LGBT rights, as well as sex education, contraception, and women's rights. The Institute housed an extensive library and archive, and Hirschfeld frequently toured Europe, as well as doing a speaking tour in North America, the Middle East, and Asia, to talk about his work and the need to approach issues of sex and sexuality with science and reason. He saw the relatively new, yet popular medium of film as way to further communicate this message.
The film particularly targets Paragraph 175, the notorious anti-gay law in Germany that first passed in 1871 and was actively used to target male homosexuals (female homosexuality was not illegal). Different from the Others was a box office hit, though it also drew instant condemnation from the Catholic Church, conservative Protestants, and anti-Semites, as many of the actors—and Hirschfeld—were Jewish. Hirschfeld was also gay.
While relatively progressive, the Weimar Republic still sought to further censor any pro-gay messages thereafter as a result of the backlash to the film. But when Adolph Hitler and the Nazis came to power in 1933, the Institute was destroyed, its library and archives burned in the street, and every print of Different from the Others that could be located was obliterated. For almost 40 years the film was believed to have been lost.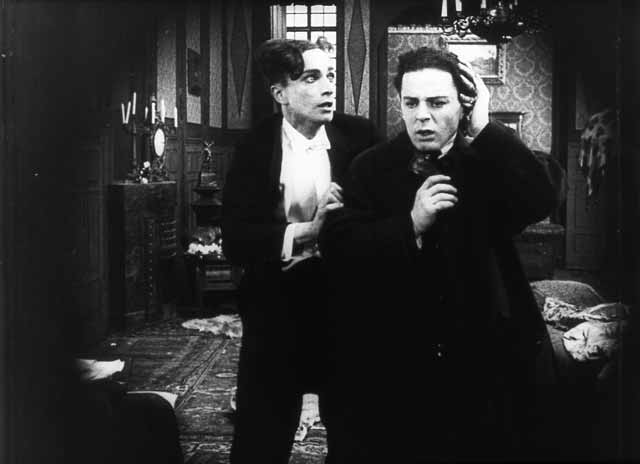 "There had been knowledge of the film and rumors it existed for years," says Brendan Lucas, a LGBT film preservationist who will be present for a Q and A following the screening. "The story of how this film was found is as interesting as how it was made, though there is still a lot that is unknown."
In Different from the Others, a popular violinist Paul Körner falls in love with one of his male students and in turn is blackmailed when their relationship is discovered by someone who comes upon them holding hands in a park and recognizes the famous musician. The film then uses the constant threat of Paragraph 175 as a nagging bigotry based in old-fashioned thinking as Körner's life falls apart. It's society's prejudice against homosexuals that is to blame for his demise, not his sexuality, the film proclaims. This was explosive and revolutionary and reached a wide audience, as many of the film's actors were well known stars in these early days of German cinema. Most everyone associated with the film lived in exile once the Nazis came to power, and some died at the hands of the fascist regime.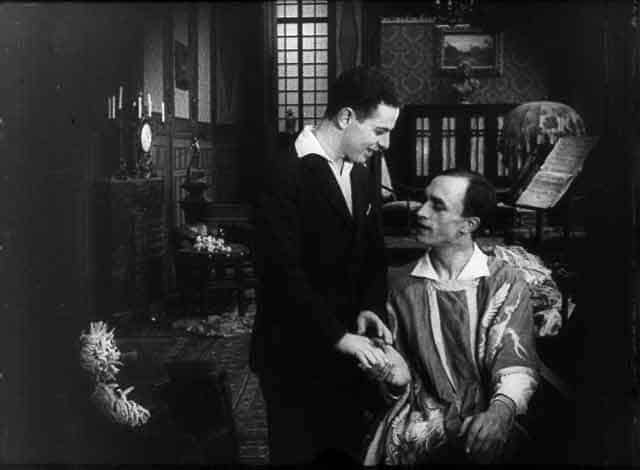 Distribution records of the film are scarce, but it is known at least 40 prints were made and sent throughout Germany and the Netherlands, and most were believed to have been destroyed by the Nazis, says Lucas, who is the Legacy Project Manager for the Outfest UCLA Legacy Project, a joint effort between Outfest Los Angeles LGBTQ Film Festival and the UCLA Film and Television Archive, where he supports the collection, documentation, preservation, and exhibition of LGBTQ moving images. But in the 1970s, a gay-themed documentary made by Hirschfeld in 1927 titled Innocently Persecuted! was discovered in a Soviet film archive, and researchers found that Different from the Others was spliced onto the reel to be shown with the documentary. In the early 1990s, as the Soviet Union collapsed, that reel was sold to UCLA, who then in turn restored the film as close to its original look and format as possible, something made easier by the later discovery of portions of the film, as well as still photos and production documents in the Munich Film Archive.
In general, UCLA Film and Television Archive has become a world leader in the preservation and collecting of film, second only to the Library of Congress and its National Audio Visual Conservation Center in Culpeper, Virginia. It is also frequently successful in locating previously thought lost films. But UCLA is also known for its landmark work in protecting LGBT films, and not just commercial ones, but also home movies featuring LGBT people. Outfest, one of the largest LGBTQ film festivals in the world, was founded by two UCLA students—John Ramirez and Stuart Timmons—in 1979. As it grew, Outfest created the Legacy Project, the only program in the world dedicated to preserving LGBT films. Different from the Others wowed audiences, activists, and film historians when it screened at Outfest in 2012 and at subsequent showings at the Berlin Film Festival, New York's LGBT Film Festival, and a special event at Jerusalem Cinematheque at the Israel Film Archive.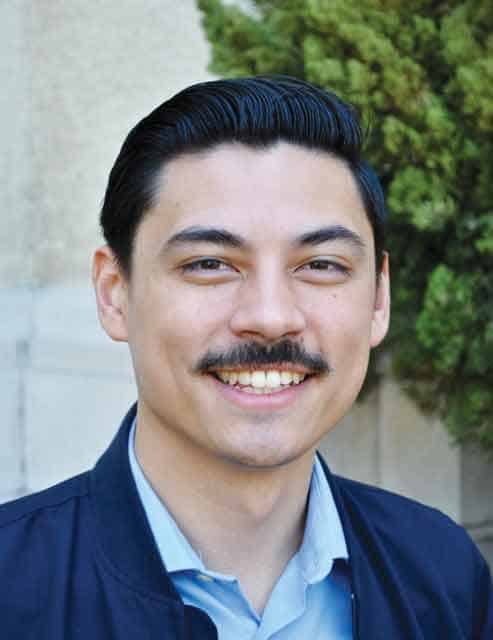 "Whenever it's shown it blows people away," says Lucas. "People can't believe there was such a progressive and inclusive message in a film from this long ago."
In their partnership UCLA and Outfest have also preserved such landmark LGBT documentaries as 1978's Word is Out and Queens at Heart, a 1967 short documentary with a sympathetic, yet dated, view of transgender people. They've also preserved amateur home movies that captured speeches by Harvey Milk, Christopher Street Liberation Day parades, and footage from inside Mona's, a gay bar in San Francisco, shot in 1950 capturing a drag show and women dancing together. But of all the films in their collection (38,000 to date), its Different from the Others that is as close to a Holy Grail as you can get.
The persecution of homosexuals under the Nazis long went ignored by academia and the world at large. In particular, in Germany, it's in part because that oppression didn't end with the defeat of the Nazis in 1945. Many of the gay men who survived concentration camps wearing the pink triangles, were transferred to prison to finish out their sentences for violating Paragraph 175 after the camps were liberated. East Germany repealed the law in 1988, but saw it briefly reinstated with reunification in 1990, until finally it was abolished in 1994. By then, 140,000 men were convicted and thousands had died because of Paragraph 175, before, during, and after the Nazis. Even in its last year on the books, 44 gay men faced convictions under the homophobic law.
In 2017 the German government overwhelmingly passed a law pardoning all those convicted under the law and offered financial compensation to those still living. For those deceased, a donation was made to gay rights groups. That same year, same-sex marriage became legal in Germany. Finally, 100 years later, it seems the message in Different from the Others is embraced in Germany, as the final placard in the film says: "May justice soon prevail over this grave injustice, science conquer superstition, love achieve victory over hatred!"
Twenty Summers and the Provincetown Film Society present a screening of Different from the Others at the Hawthorne Barn, 29 Upper Miller Hill Rd., on Friday, June 14 at 7 p.m. Music accompaniment will be by Billy Hough and Sue Goldberg. A Q and A with Brendan Lucas will follow. Tickets are $30 and are available online at 20summers.org. For more information call 508.812.0278.