by Rebecca M. Alvin
Movies about movies are not rare. In fact, you might call it some kind of a genre. Except that it really isn't a genre because little connects these films other than their intense engagement with their own medium. That being said, there is enough of a uniting factor that they all attract a certain genre of filmgoer: the cinephile.
At this year's Provincetown International Film Festival, three films about film demonstrate the breadth of the topic, ranging from documentary ethics and history to film criticism to the Hollywood mythology machine, connected by the intense passion for film that unites their subjects and, most likely, their audiences.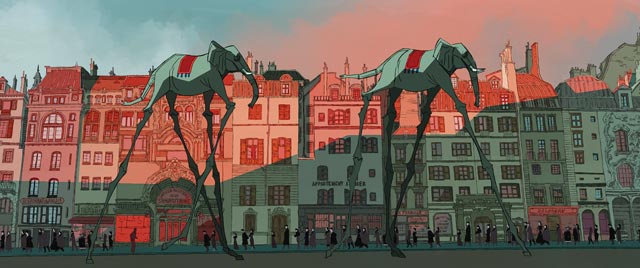 Buñuel in the Labyrinth of the Turtles
Perhaps Spain's greatest director is Luis Buñuel, who, with Salvador Dali, made two of the very few essential works of Surrealism in the cinema: Un Chien Andalou and L'Age d'Or. But director Salvador Simó, in making this animated feature film about Buñuel, focuses on a more obscure, incredibly problematic film Buñuel made in 1933, Las Hurdes (a.k.a. Land Without Bread), the only documentary to come out of the Surrealist movement. The subject of that documentary was an area in Spain where desperate poverty was rampant. The resulting film is both an exposé about this poverty, a Buñuelian critique of the ineptitude of the Church, and a critique of the then popular documentary genre of travelogues in which western filmmakers went to "primitive" locales and condescendingly showcased it for western audiences.
The film is often misunderstood and misinterpreted—something that is, unfortunately, not discussed in Buñuel in the Labyrinth of the Turtles. What the film does shine a light on is Buñuel's process and his relationship to a man largely forgotten in the film world, Ramon Acin, who produced Las Hurdes and was a close friend of Buñuel's. In real life, Acin was ultimately murdered by the fascists during the Spanish Civil War.
Simó's film portrays Buñuel and his philosophy for making a documentary (which is fraught with ethical problems) in a very human, but honest way. Las Hurdes was a film that, like many documentaries of that era before ethical responsibilities had been fully explored, took many liberties with the process of recording reality. Although much has changed in terms of how documentary filmmakers think of their responsibilities, many of the practices that Bunñuel engaged in—things like animal cruelty and even making up or exaggerating certain details for dramatic impact— are still in use, quietly, behind the scenes of modern documentaries. Based on the graphic novel of the same name, this film features beautiful animation alongside actual clips from Las Hurdes. It profiles Buñuel at a particular moment in his life and career where he was just between leaving the Surrealist Movement and going in creating would become his signature directorial approach in the many films he made while in exile in Mexico and then later in France and Spain. No one who admires Luis Buñuel should miss this film.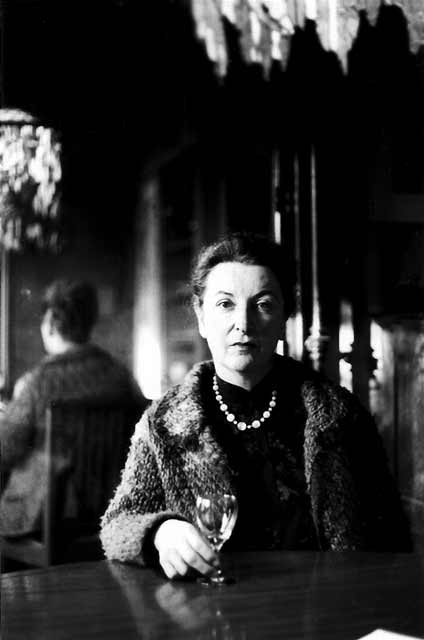 What She Said: The Art of Pauline Kael
Understanding the role of film criticism is a rare skill, and Rob Garver's documentary What She Said: The Art of Pauline Kael about the influential film critic, is a film that ultimately has us grapple with that role. Kael herself once stated, "In the arts, the critic is the only independent source of information. The rest is advertising." That statement demonstrates Kael's iconoclasm. In her writing for various publications, most notably The New Yorker, and in several books of criticism, Kael unrepentantly voiced her subjective views about films, in many cases directly affecting their success or failure. Often criticized, oddly enough, for her subjectivity, Kael knew that the only way to write about film is to do so from a personal, and therefore subjective, place. Garver's documentary is the perfect antidote to a documentary about film criticism by Gerald Peary called For the Love of Film, in which Kael was spoken about in the most dismissive terms by other critics. This film includes interviews with other film critics as well (such as David Edelstein and Molly Haskell), but also with filmmakers David O. Russell, Quentin Tarantino, Paul Schrader, and others who discuss the great impact she had on them as filmmakers. In many cases, Kael's views of key films were not shared by many, and yet her writing was still provocative, regardless of whether or not you agreed with the ultimate conclusions. Of course, there is also the fact that she was a woman pushing boundaries and buttons in an extremely male-dominated field, daring to question Andrew Sarris' Auteur Theory and even asking that we take another look at Citizen Kane with a focus on Herman Mankiewicz' script, rather than the genius of Orson Welles, something that in the time when film criticism was at its peak in America, was considered blasphemy. The great success of What She Said is that it not only reminds us why Kael's work was so influential and controversial, it also opens up a dialogue about what film critics are supposed to be doing, and to larger extent the role of art criticism, generally.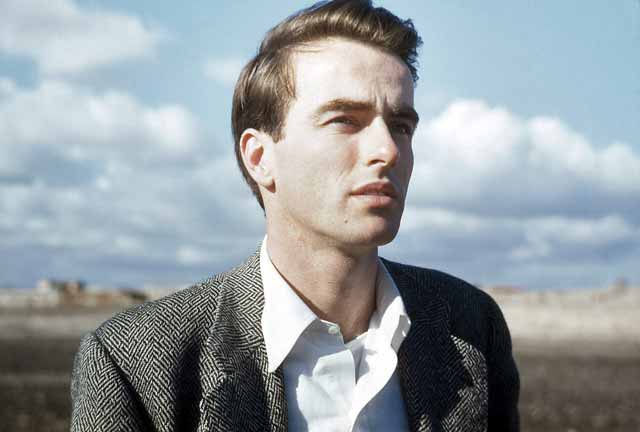 Making Montgomery Clift
Perhaps less on the obscure side, Making Montgomery Clift by Robert Clift and Hillary Demmon is not only a fascinating documentary about the legendary Hollywood actor, but also an insightful film that delves into its subject matter to reveal many layers of inquiry. It's main subject matter is the way in which the mythology around Montgomery Clift as a tortured, self-hating homosexual came to be seen as fact because of the way Hollywood and the press worked together to craft such stories. But it is also a story about Clift's brother Brooks, who spent his life trying, unsuccessfully, to correct the record. Perhaps this film, which is made by Brooks' son and Montgomery's nephew, will succeed in not only putting to rest the idea that the actor was uncomfortable with his sexuality, but also in re-igniting interest in what Montgomery Clift did as an actor. Using the enormous archive of written, audio, and film documentation Brooks saved, the directors are able to present an incredibly personal portrait of a man driven by a passion for the art of film. Some of the best moments in this documentary show excerpts from Clift's films side by side with the shooting script marked up with his notes, demonstrating how Clift's instincts added to the overall performance and success of these films. We also learn how shrewd he was as an artist negotiating with huge Hollywood studios to maintain some degree of control over his own career. With all of the different threads within it, Making Montgomery Clift is an exceptional documentary about documentation, about the Hollywood machine, and about the dehumanizing aspects of both.
Buñuel in the Labyrinth of the Turtles will be screened Wednesday, June 12, 7 p.m., Friday, June 14, 11:30 a.m., and Saturday, June 15, 2 p.m.; What She Said: The Art of Pauline Kael will be screened Friday, June 14, 5 p.m., Saturday, June 15, 7 p.m., and Sunday, June 16, 11:30 a.m.; Making Montgomery Clift will be screened Thursday, June 13, 11:30 a.m. and Saturday, June 15, 2:20 p.m. For tickets and complete screening and Festival information, visit provincetownfilm.org.
]