]
by Stephen Desroches
Top Image: Afrodite – 1991
Earlier this month the news broke that the legendary Pyramid Club would be closing for good, another casualty of the Covid-19 pandemic. Located on Avenue A in Manhattan's East Village, the club became an epicenter of drag performance and queer culture not long after it opened in 1979. But alas it could not survive being closed for over a year. It was the last existing venue of the great drag eruption of the late 1980s and early 1990s that produced stars like RuPaul and Lady Bunny, changing the art form forever, sending it on a completely different trajectory. While it's always sad when an iconic cultural home closes, it's fortuitous that it coincided with the publication of The Drag Explosion, a new book by drag performer Linda Simpson, who maneuvered the queer cultural heyday with camera in hand, documenting it like few others have.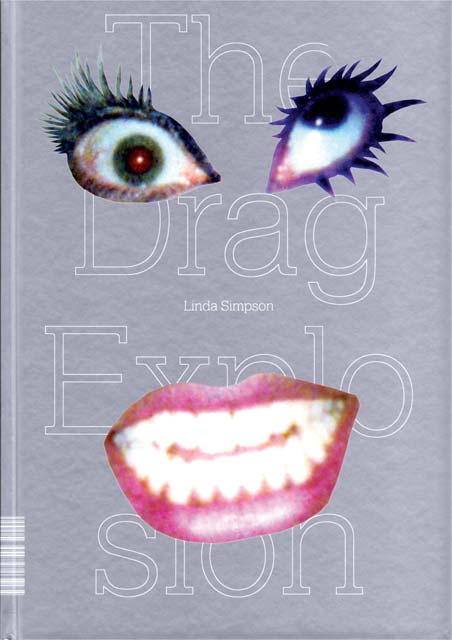 The Drag Explosion began in 2013 as a multi-media project featuring a detailed website (thedragexplosion.com) and corresponding slideshows presented by Simpson at theaters, clubs, and colleges and universities. Simpson's work not only captured rare snapshots of nights at the Pyramid Club, but also other drag explosion hot spots like Boybar, larger night clubs like Limelight, Palladium, and the Tunnel, as well as the early days of the drag festival Wigstock. Largely a book of photography, The Drag Explosion has an insider's eye. The subjects certainly mug and shine, but there is an overall ease and comfort as the photographer is one of their own, providing both access and the old school definition of no filters. For those that remember the times, it does elicit a where-does-the-time-go mind-f*ck. For those in the generations that came later, it's a fabulous window into an artistic scene that continues to reverberate until today. That influence without question reached Provincetown quickly, and the book is full of familiar faces like Afrodite (a.k.a. Andre Shoals), one of the founding members of the Gold Dust Orphans, Hedda Lettuce, Lypsinka, Coco Peru, and more. Above all else, it's beyond comforting to know that Simpson had the vision and confidence to know in real time that what was happening was special and should not be lost to history, again, all the more poignant with the news of the Pyramid Club's permanent closure.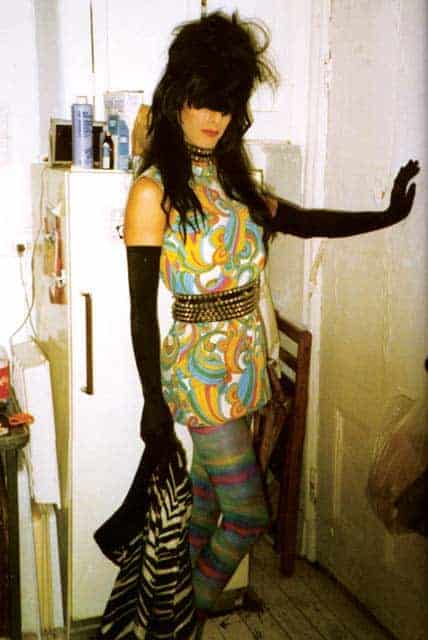 Captured in Simpson's work is a who's who of an artistic movement that, unbeknownst to them at the time, was about to leap into places that perhaps were dreamed of, but thought unattainable. Flotilla DeBarge, Tabboo!, Hattie Hathaway, Hapi Phace, Lahoma Van Zandt, and Kevin Aviance are just a few of the stars of the day seen as never before in The Drag Explosion, in a time before gentrification priced out many future artists.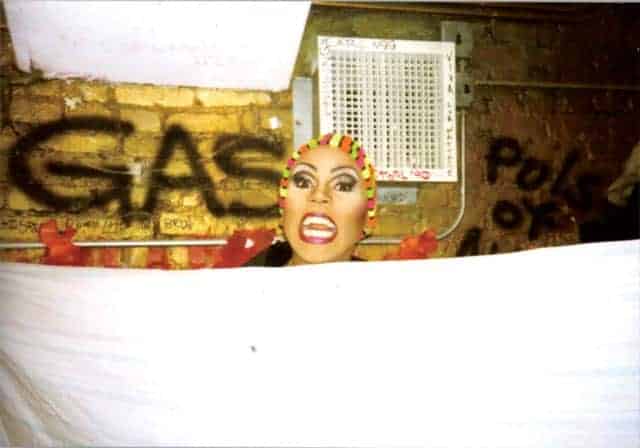 The book is also of heightened importance in that it documents another time of plague, with so many of the scene's performers and participants lost to HIV/AIDS. That, too, makes the photos of Mona Foot (a.k.a. Nashom Wooden), who died of COVID-19, sad and yet comforting as her legacy continues on with all those lost since that magical, yet complicated time. And this period is explained in greater detail with essays by Simpson, Lady Bunny, and Tavia Nyong'o, Chair and Professor of Theatre and Performance Studies at Yale University. The Drag Explosion beautifully recalls a thunderous era in all its gritty glory.
For more on or to order The Drag Explosion visit thedragexplosion.com.