]
by Rebecca M. Alvin
If I had to choose just one word to describe what Grímur Hákonarson's new film The County is really about, it would have to be "betrayal." Set in the stark, winter landscape of a farming community in rural Iceland, the environment reflects the bleakness of the characters' lives. Inga (Arndís Hrönn Egilsdóttir) and her husband Reynir (Hinrik Ólafsson) are dairy farmers trying to eke out a living amid changing economic and technological structures. Like everyone in their community, they belong to a farming co-op that was established years ago to protect small farmers from big corporate competitors. But it is quickly revealed that the co-op's admirable intentions have taken a backseat to internal corruption. When Reynir dies under mysterious circumstances, the full scope of this corruption is exposed to Inga, as is her husband's role in it.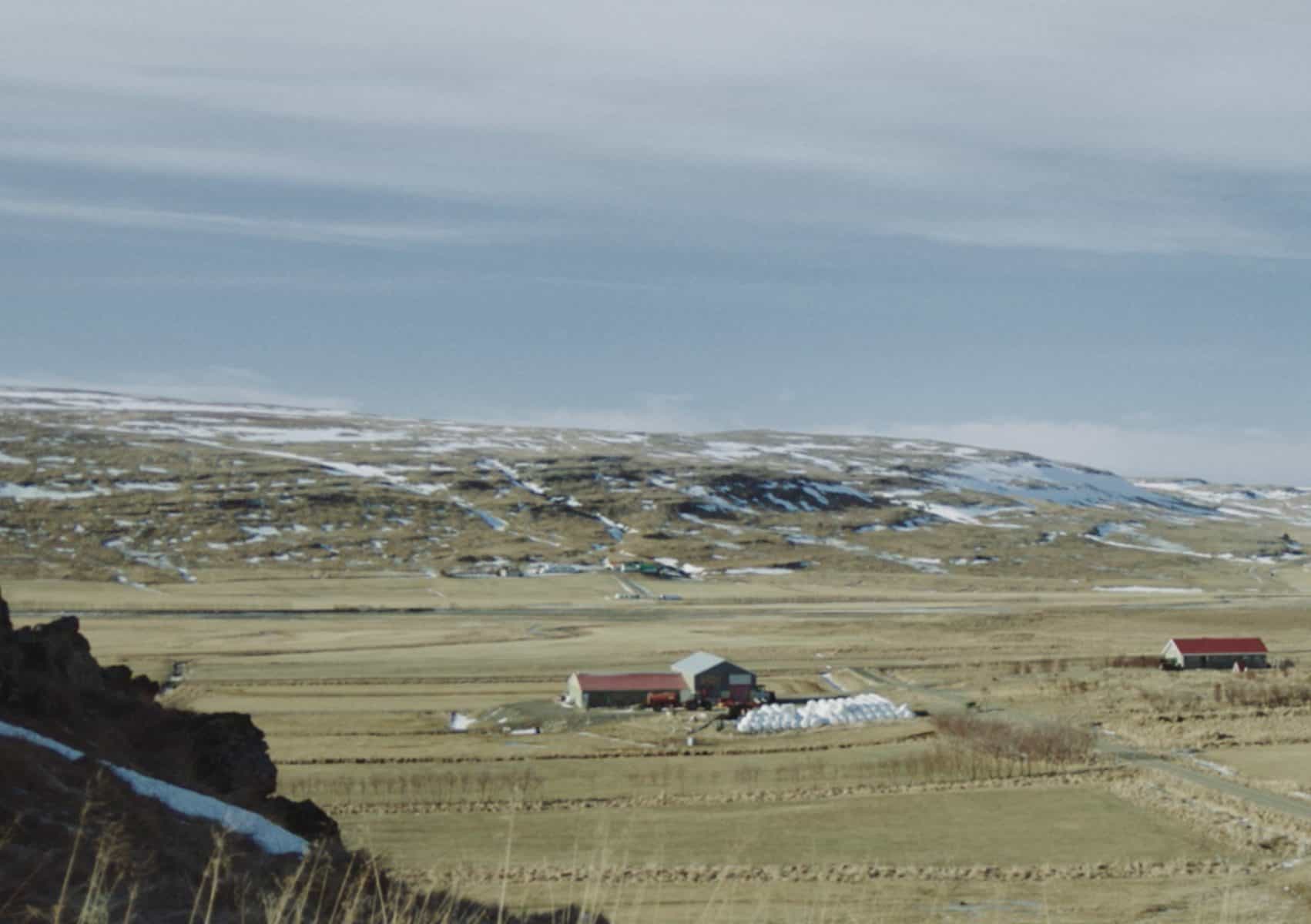 From the opening scene in which Inga helps one of her cows give birth, her strength and character are obvious. It's established fairly early in the film that Inga has ambivalence about continuing to farm this land and that it is her husband's commitment to farming that has kept them there their whole lives. After his death, drowning in debt and facing a future she had not anticipated, Inga becomes increasingly enraged by the greed for power that has turned the co-op into "a mafia," threatening members who try to buy farm equipment and supplies at lower prices outside the co-op and using other questionable tactics to enforce their undeniable control over the entire community. So Inga does the unthinkable; she exposes this corruption via a post on Facebook, which invites media attention and a rift in the community.
Hákonarson is singleminded in his approach to this story. There are no meandering subplots, no tacked on romances or unnecessary sidetracks. The story is simple and straightforward and yet it deals with the complex emotions of grief, midlife regret, and community, as well as corruption and betrayal. The expansive environmental backdrop to the story is at once beautiful and desolate, overwhelming in its openness. Egilsdóttir's performance is brilliantly understated, reflecting the character's resilience, as well as her pain and fear. It's a complicated combination of emotions with which anyone who's been through a blindside will instinctively connect.
Although there is a streak of optimism for the strengths of the community, it's never expressed in blatant terms and the film ultimately leaves us unsure of the outcome. What we do feel is the power of a woman unafraid to speak out, the impact she has, and the independence with which she handles this deeply troubling situation. The County is wonderfully focused and engaging, inviting our identification with a strong character who leaves her mark on us as well as her community.
The County is screening in Waters Edge Cinema's virtual cinema April 30 – May 13. Visit provincetownfilm.org/cinema for tickets and information.