The Lady in the Dunes Continues to Capture Provincetown's Imagination
]
by Steve Desroches
This much is known. On July 26, 1974 a teenage girl walking her dog found the dead body of a woman in the dunes about a mile east of the Race Point Ranger Station. The cause of death was a blow to the head. Her hands had been removed and were never found. And she was nearly decapitated; abandoned attempts to further hide her identity authorities believe. She was laid out nude on a light green beach towel with her head resting on a pair of folded blue jeans. It is estimated the date of her death was anywhere from ten day to three weeks prior. There was no evidence or signs she had been murdered at the scene, with two sets of footprints found nearby and tire tracks even further away. She was a white woman estimated to be between 20 and 40-years-old, 5'6" and a half and about 145 pounds. The only other notable features were the elastic band in her reddish-blonde hair, pink nail polish on her toenails, and what investigators described as expensive dental work, perhaps signifying a degree of economic privilege. Going on 47 years now, who she is and what happened to her is still an unknown, a mystery that quickly became known as the Lady in the Dunes case. The unsolved murder has haunted Provincetown ever since.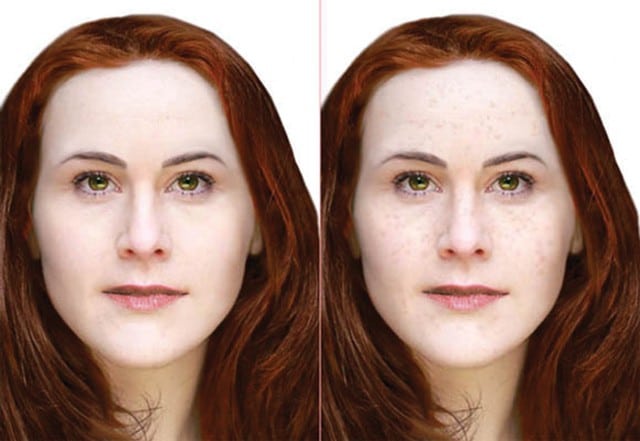 There's a cyclical nature to the Lady in the Dunes case resurfacing when armchair sleuths hypothesize possible suspects as well as her identity and media from around the world once again brings attention to the crime. Chatter around town about the Lady in the Dunes increased this past winter when American Horror Story: Double Feature filmed in town. In between reports of sightings of Macauly Culkin and Finn Wittrock scuttlebutt shifted to rumors of possible storylines and if producer Ryan Murphy, a part-time Provincetown resident, would incorporate local legends like the epic 1939 Halloween prank the Black Flash or true crime stories of the Cape tip like that of 1960s serial killer Tony Costa and, of course, the Lady in the Dunes. And several years back Joe Hill, the pen name of Joseph King son of famed writers Stephen and Tabitha King, thought that an extra in the 1975 summer blockbuster Jaws could be the Lady in the Dunes as she looked a lot like composite sketches released over the years and that the shot in question was filmed on nearby Martha's Vineyard in 1974. But alas the woman in question is still very much alive on the island, and did not appreciate the attention apparently. Nevertheless, the now proven untrue story continues to zip around the world.
The Lady in the Dunes is definitely back in the Provincetown zeitgeist as now there are two documentaries in the works. Massachusetts-based filmmaker Frank Durant has already shot in town for several days for his project, which has the working title of Finding the Light with a tentative plan for a screening in Provincetown this fall (he declined to be interviewed citing developments regarding the case and thus his narrative). The second documentary project is under the direction of Michael Mailer, the elder son of Norman Mailer and Beverly Bentley. Mailer began working on this proposed docuseries about the Lady in the Dunes with the late writer Peter Manso, who died unexpectedly last month. While Manso had both his supporters and critics, as a writer he was lauded for deep research skills and had already begun working on the project as a book when he bumped in Mailer and they shifted to film. Like anyone who was in Provincetown that summer of 1974, Mailer remembers the reaction of the discovery of the body very well.
"I was 10 at the time and living in Provincetown with my mother and brother Stephen," says Mailer from his New York City film production office. "I remember my mother locking the doors at night, something we didn't typically do. It certainly had an impact on the town and contributed to a sense of paranoia. The town was very afraid. It's one of the most enduring murder mysteries to this day."

They all have their work cut out for them as misinformation swirls around the Internet and at almost 50 years later the story continues to be mythologized with supposition being passed off as fact in books and blogs. And then there are those suspects that seemed plausible, but for at least the moment lack any evidence connecting them to the crime at all. In 2004 convicted murderer Hadden Clark confessed to the murder saying that he buried evidence related to the crime on what was his grandparents property in Wellfleet. Currently serving two 30-year sentences in Maryland, Clark is a paranoid schizophrenic who has made wild claims and confessed to many crimes he did not commit toying and manipulating police departments throughout the Northeast. And while police did find a buried plastic bucket containing over 200 pieces of jewelry Clark said were "trophies" he took from his victims, no evidence at all links him to the Provincetown case. And then there is of course James "Whitey" Bulger, an organized crime boss who was in Provincetown in 1974 running low level scams and turning tricks as he was a known to be a hustler here and in Boston. He was also at the same time working with the FBI as an informant. He was on the run for years until he was arrested in California in 2011 and then he was murdered in prison in 2018. No evidence or personal testimony from Bulger ever connected him to the crime either. And while DNA samples have been taken, they've never turned up any relatives or clues. Over the course of the investigation of this cold case nearly 50 missing women were found alive, and most didn't want to be found by the estranged families that were looking for them. But as to who the Lady in the Dunes actually is is just as much of a mystery as it was in 1974. No matter how outlandish the tip, be it UFO abductions, Satanic cults, or rouge biker gangs, every lead had been investigated and still nothing. She remains buried here in Provincetown in Saint Peter's Cemetery in a grave that people make pilgrimages to and leave mementos of remembrance.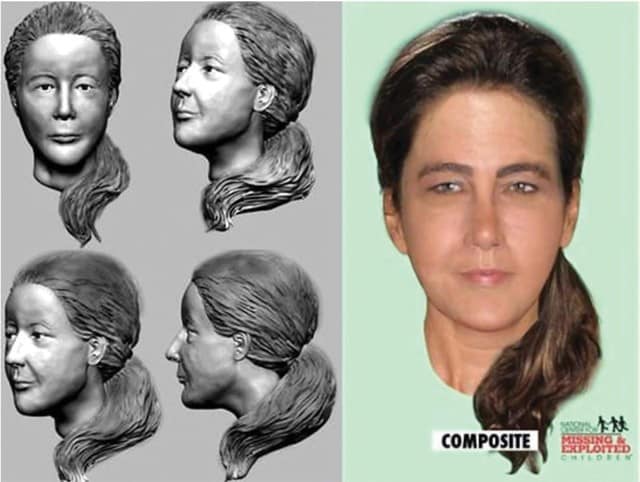 "The story transcends Cape Cod," says Mailer. "It's a bizarre weird murder. It's so strange that in this day and age that it's still a mystery. The town in those days was free and wild. My Dad used to call it the "Wild West of the East." Outsiders could go there and would be accepted and not judged. It attracted all kinds of wonderful characters, but also some crazies. The bad came with the good. It's no surprise weird shit happens. I lived there for quite sometime. It's beautiful and great, but there's a melancholy to the town, too. It can be a spooky place. The town is full of ghosts."
If anyone has any information concerning the Lady in the Dunes case please contact Detective Meredith Lobur at the Provincetown Police Department at 508.487.1212 or [email protected] Anonymous tips may be submitted via the Provincetown Crimeline at 508.487.2828.