Provincetown's latest marijuana dispensary, Hennep is the brainchild of Founder and CEO Andrew Koudijs and Director of Operations Colin Noel, 24-year-old entrepreneurs who met at Boston University. While Noel grew up in Massachusetts, Koudijs connection to Provincetown goes back to his childhood coming to Provincetown for our annual Family Week each year with his mothers. The welcoming atmosphere here endeared the town to his heart and now he's returning the favor by offering a dispensary with the personal touch.
Located just across the street from the Crown & Anchor, Hennep offers shoppers more than just the usual array of cannabis products. Koudijs explains many of the customers are there looking for information and not necessarily coming in knowing exactly what they want. That's where the Hennep staff comes in, helping customers by listening to their preferences and helping them to make the right choice. As Koudijs puts it, "We try to find what we think would fit their goal."
Whether its edibles like gummies or chocolate bars or traditional marijuana to smoke and cook with, topicals, tinctures, concentrates, or related products, their full menu is on the website, so you can order online or come in and talk to a trained budtender to help you find what you're looking for.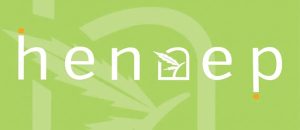 Hennep
246 Commercial St.
774.593.5172
hennep.com
]