The Work of Christine Vachon
]
by Steve Desroches
Top Image: Ewan McGregor in the Netflix miniseries Halston. Photo courtesy Killer Films.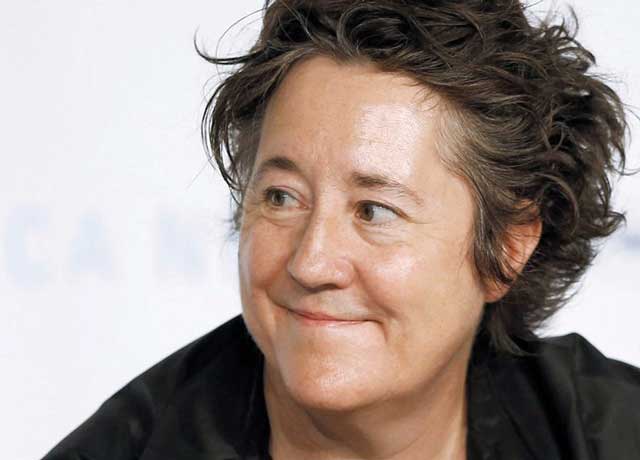 In 1996 Vachon already had an impressive resume as a producer when she started work on I Shot Andy Warhol, the daring movie about Valerie Solanas, a radical feminist and author of the SCUM Manifesto (Society for Cutting Up Men) who tried to murder Andy Warhol in 1968, directed by Mary Harron. It was back then, 25 years ago, that Vachon met the screenplay's co-writer Dan Minahan. While immersed in the world of The Factory in New York in the Sixties, their conversation drifted to another Midtown Manhattan hot spot from a decade later, Studio 54, and one of its most influential players, fashion designer Halston.
At Minahan's suggestion Vachon read Steven Gaines' 1991 biography Simply Halston, thinking it would make a great movie. The work of a producer is a bit like igniting a little big bang over and over again, creating enough energy around a project until it becomes a fully formed universe unto itself. Capturing that spark can happen quickly or it can take a quarter of a century, but when it comes to the story of Halston, it finally clicked, and Vachon, with a team of seven other executive producers, including Provincetown regular Ryan Murphy and resident Minahan, who also directed, created the hit miniseries Halston now streaming on Netflix.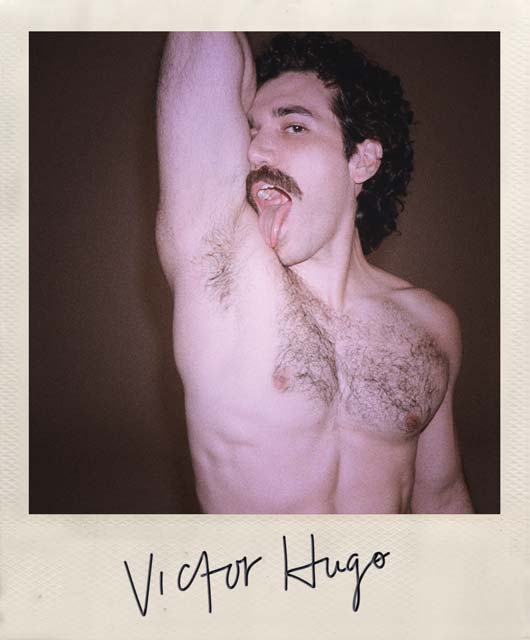 On its surface the show explores the artistry of the singularly named designer as it slides into the cocaine-fueled decadence of the disco era and the subsequent crash when the hangover begins and the Reagan era takes over, as art takes a pummeling, becoming increasingly commodified. And for Halston, his work went from being at the revolutionary height of artistic expression to a brand name that was slapped onto department store labels. He made a fortune, but at what price? Exploring the tension and the quest for balance between art and commerce is at the heart of Halston, says Vachon, who asks is it even possible?
As a prolific producer of film and television Vachon is often the fulcrum of that balancing act. "I don't consider myself an artist," says Vachon. "I think of myself as an artist enabler. But I do always have to consider the balance between art and commerce. It is show business after all. You want projects to also be profitable. As a producer you're the engine driving the train."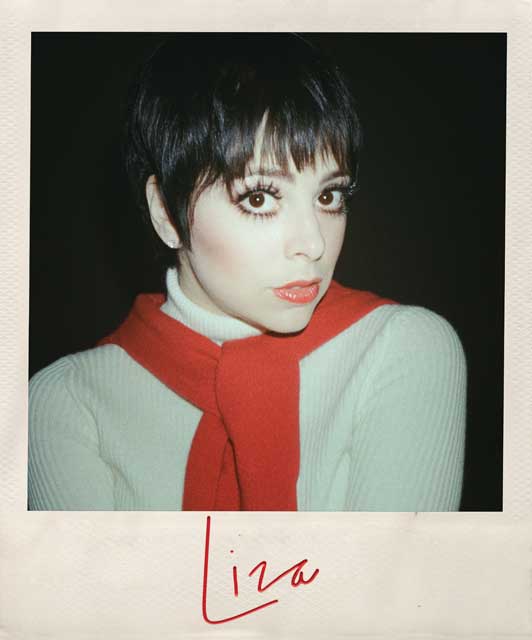 Over the course of her career to date Vachon has been the driving force getting largely ignored stories and voices heard, especially when it comes to LGBTQ+ narratives. She's been a producer on queer-themed films like Swoon, Go Fish, Velvet Goldmine, Hedwig and the Angry Inch, Party Monster, and higher profile projects like Boys Don't Cry and Carol. Vachon has an eye for assembling a team and financing for projects with a delightfully rakish angle, as confrontational as they are innovative. It's no wonder then that at the very start of her career in film she was involved with one of the most compelling experimental films ever made, Superstar: The Karen Carpenter Story.
While an undergraduate at Brown University in Providence, Rhode Island, Vachon met Todd Haynes, who would go on to become an Academy Award nominated screenwriter and director of such films as Far from Heaven and I'm Not There. But as a young filmmaker he made a splash with Superstar: The Karen Carpenter Story, his 1987 short that tells the story of the pop singer told using Barbie dolls as the actors. While not a producer on the film, Vachon was deeply involved at Apparatus Productions, the anti-Hollywood, New York-based film company the two college friends found together. While critically acclaimed, the film gained further attention, and attraction from fans, due to a flurry of lawsuits for unauthorized use of The Carpenters' music and anger from Mattel, the manufacturer of the Barbie doll. It achieved cult status almost immediately and sent Vachon on a trajectory as a producer, guiding those early days when she formed her own company Killer Films.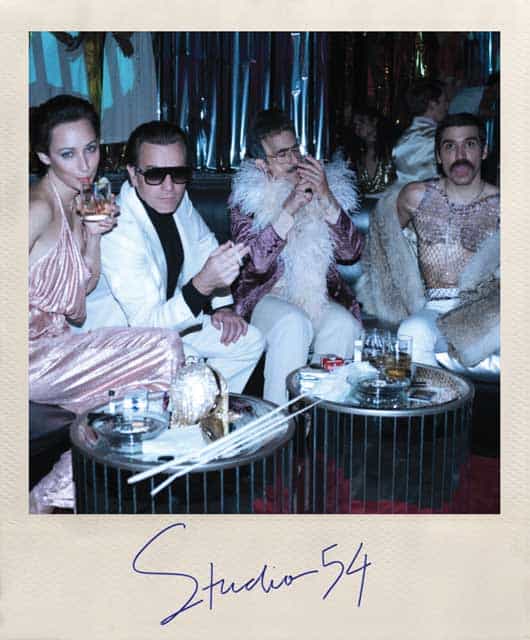 Over the course of her career Vachon has produced many of Haynes' films and they are working on a new documentary about the Velvet Underground, with a release date soon to be announced. But you needn't look far for Vachon's imprint on the culture as her name is frequently in the credits of some of today's most interesting and entertaining films and series. On the same day Netflix released Halston, the FX network premiered Pride, a six part documentary series that explores the LGBTQ+ rights movement decade by decade starting in the 1950s. Pride provides a clearer and more inclusive complete look at the movement addressing both the famous and the often ignored.
"If I do this I don't want it to be typical clip documentary," says Vachon about deciding to produce Pride. "I love them. Don't get me wrong. I'm not dissing them. I wanted something different. We hired six, well, seven different directors as the 80s had two. Each director did a different decade and each one brought something personal to them. It was probably the hardest way to do it. But FX was an exceptional partner and kept stressing 'You've got to find the characters, you've got to find the characters.' It's so moving. Each episode stands alone in a larger story."
Getting any project completed is her goal and her favorites are whatever ones she's in the midst of producing, she says. The work of a producer sounds akin to playing darts while the target spins around the barroom; sometimes it hits, sometimes it doesn't, and sometimes you get lucky. Sometimes it's the zeitgeist and it draws attention for no other reason, other times it's landing a big actor, like when Ewan McGregor agreed to play Halston, giving the project an intense vigor. There can be no rhyme or reason. It's just about being prepared to ride the bull for as long as you can. And that ride often takes her here to Provincetown, where she's been a friend to the Provincetown International Film Festival since its inception, coming most every year. With so much experience in the film industry, and with so much of our culture processed through the lens of Hollywood, and the reality or perception that the art form and industry's decisions are made by a relatively small, homogenous group of people. But Vachon focuses on the tasks at hand, giving life to stories that interest her. It's about the work.
"I'm really not the person to talk to that," says Vachon about Hollywood and the larger film industry. "I can't speak to that. I'm not a terribly retrospective person in that regard. I've had a wonderful career. I really can't complain."
Christine Vachon along with Dan Minahan will be celebrated as part of the Provincetown International Film Festival at Truro Vineyards, 11 Shore Rd., North Truro on Saturday, June 19 at 6 p.m. Tickets ($250) are available at provincetownfilm.org. For more information call 508.487.3456.