by Rebecca M. Alvin
In 1940, a 16-year-old Truman Capote met 29-year-old Tennessee Williams. Their intense relationship lasted the rest of Williams' life, and although it was a platonic friendship, there was no lack of drama between them. Such is the subject of Lisa Immordino Vreeland's (Peggy Guggenheim: Art Addict, Diana Vreeland: The Eye Has to Travel) new documentary Truman & Tennessee: An Intimate Conversation, which opens at Waters Edge Cinema on July 2.
This remarkable record of two of the 20th century's most important American writers uses Capote's and Williams' own words through television and audio interviews recorded with them decades ago, as well as voice-over readings from their respective memoirs and other notes voiced by Jim Parsons as Capote and Zachary Quinto as Williams, in a compilation-style documentary. Editor Bernadine Colish does an exceptional job bringing these elements together with evocative imagery to accompany the readings by Quinto and Parsons, including more than a few never seen before photographs, as well as more well-known ones.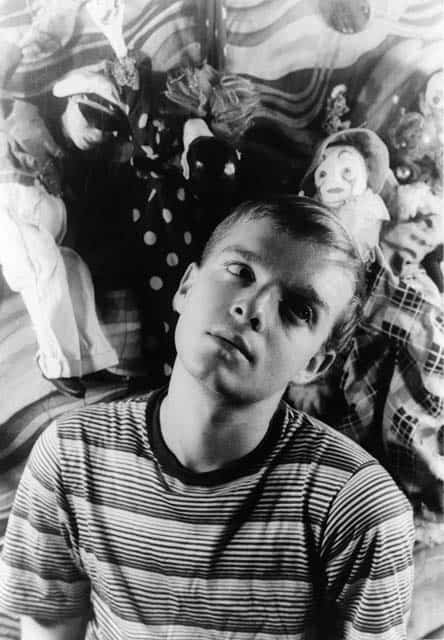 That choice alone makes this an exceptional exploration of the writers' lives. Because Capote and Williams were two writers who mined their personal lives and childhoods for nearly everything they wrote, they were used to digging deep into themselves, and so when interviewed about everything from their writing habits to their sex lives and philosophies about the nature of love, each is incredibly insightful. They also discuss their friendship, which went through some difficulties, particularly after Capote published a short story featuring a pathetic character that was clearly Williams. Their self-awareness and willingness to put themselves out there emotionally—through their writing as well as in these interviews—yields complex and layered self-portraits that Vreeland has woven into a tight 85-minute film.
While both writers are eloquent in their thoughtful comments, one thing Capote says in an interview that is particularly profound is: "There's only one real trouble in life, and that's to be in trouble with yourself."
Ultimately, as we know, both writers died from substance abuse (Williams choked while consuming massive quantities of Seconal in 1983 and Capote died from liver disease in 1984), a topic both had spoken of and written about. In the film, Vreeland includes Capote's astute discussion of alcoholism and its long association with writers as a way to slow down the perception and capacity for overthinking that tends to plague artists, writers in particular. It's these sorts of insights that make the film so absorbing and meditative—provoking thought and hopefully conversation after watching the film.
Many of the philosophical statements both writers make in the film are taken from television interviews, most notably on the Dick Cavett Show and the David Frost Show, recalling a time when talk show hosts actually asked probing questions not geared toward promoting any particular play or book or product. Perhaps writers have more to say than what's just in their actual writings if only the right questions are asked.
Truman & Tennessee opens July 2 at Waters Edge Virtual Cinema For tickets and information visit provincetownfilm.org/cinema.
]