]
There is a place where floor lamps and tapestries come alive, where Christmas ornaments hang from the ceiling 365 days a year, where strange objects enchant you and every shelf is lined with trinkets full of magic.
Monty's started as just a home goods store. Following his time as vice president of finance in Time Inc.'s fine arts division and some extensive travel, Fred Schulenberg was inspired to open the magical House of Monty's in 1994, boasting exquisite pottery, candles, wall art, and more from artisans at home and abroad. Crafting a wonderland of interior decor, Schulenberg had already set himself up for success, but his vision did not end there.
You see, Schulenberg really loves Christmas. Growing up in a poor family, Schulenberg treasured the holiday from a young age–undoubtedly more than most. This love eventually translated into what would be the next big Monty's project. "I put a Christmas tree in the corner… and the story grew from there," says Schulenberg. Within a short time, a small Christmas section became large enough for another floor entirely, and Schulenberg opened up Monty's Christmas downstairs from his original location. Soon after, this secondary shop got even bigger, and was moved back up to the top floor, switching places with the home goods store. And as if that weren't enough moving around, Monty's expanded again, moving the home goods store across the street to make room for Monty's Boutique–a women's clothing outlet.
Schulenberg credits his success to the people of Provincetown. "I like the small town atmosphere here," he says, "I don't think a Christmas store in a regular city would do as well as it does [here]." Perhaps that uniquely Provincetown character is exactly what makes Monty's so incredibly special.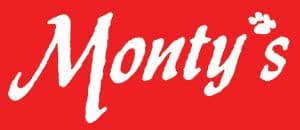 House of Monty's • 508.364.0805
349 Commercial St.
Monty's Boutique & Monty's Christmas
508.487.6667 • 508.364.0805
350 Commercial Street
montysprovincetown.com