Daniel Shevlin Debuts Solo Show Versatile
]
by Steve Desroches
Top Image: Photo: Keith Ketwaroo
One day when Daniel Shevlin was in elementary school his teacher asked the class if anyone was interested in learning to play a string instrument. For some reason this opportunity flipped a switch in his mind and he put his hand up, enthusiastically. He grew up in a sports-minded family in southern New Jersey, with his father and brothers as standout athletes. He was much more interested in the arts, music and acting in particular. But nevertheless he felt a certain amount of pressure as a boy back then to pursue sports and joined a local baseball team. He chuckles that they would routinely put him in the outfield and "hope for the best." It clearly wasn't for him. But it all worked out as a loving parental intervention gave him the room to be himself, to pursue his passion and shine.
"I never got shamed," says Shevlin. "I tried playing baseball for a year and my Dad asked me 'Is this something that you really want to do? I feel like you're doing this for me.' I told him I'd rather play the cello and he was really supportive."
With the encouragement from his family and a solid arts program in his school system Shevlin was set on course to becoming a celebrated actor and cellist touring the world. And while that journey might have begun in Sicklerville, New Jersey, it's here in Provincetown that he received the boost that opened up a whole new world when he was cast in the classical pop music quartet phenomenon Well-Strung. But he's returning to Provincetown with his first solo show Versatile at the Art House this weekend presenting a cabaret-style show of song and storytelling.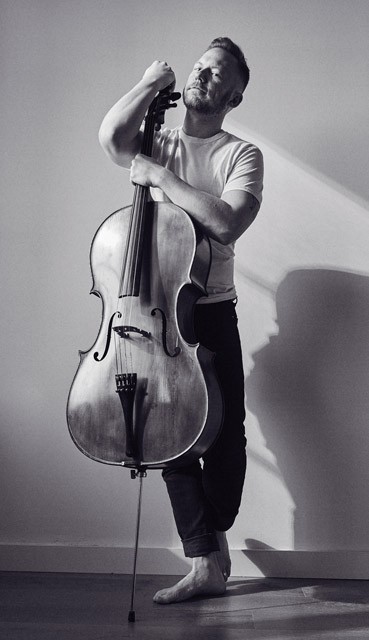 Rumors abound that Well-Strung broke up. Not true, not true at all, says Shevlin. Rather with the pandemic shuttering stages around the world the members of Well-Strung, Shevlin, Trevor Wadleigh, Edmund Bagnell, and Christopher Marchant, took a much-needed break after touring extensively since the group's inception in 2012. And with a lot of free time on his hands, like everyone else Shevlin laughs, he took the chance to reexamine his relationship to the cello as a solo performer. It's hard to say just what it is about the cello that he loves so much, he says. Like most instruments it presents a constant challenge to perfect as even after all these years it can still surprise. He notes that the cello has much in common with the human voice, and making the most of lockdown, Shevlin worked on harmonizing with the instrument, something that's not easy to do, he adds. All of that work culminated in the show he's debuting this weekend in Provincetown, a place near and dear to him personally and professionally.
"I love Provincetown," says Shevlin. "There really is no place like it. It's magical. Just the energy of the place is unique. I love it. I love it in the winter, too. It really is like a second home to me. Whenever I get there, I, I don't even know how to really explain it. It's just a feeling I get."
Prior to joining Well-Strung Shevlin worked in cabaret and regional theaters nationwide and appeared in the Edward Albee play Sandbox Off-Broadway as well as toured the United States and Asia in productions of Cabaret and Rent. The combination of his acting chops and musical prowess prepared him to be nimble and pursue a multitude of performance options so that when the auditions for Well-Strung were held in New York he was particularly well suited for the ensemble. Shevlin is still trying to digest the whirlwind that was, and is, Well-Strung, noting that they recently began rehearsing together again with concerts planned for the fall. It was a delightfully disorienting meteoric rise for the men of Well-Strung. Conceived by Mark Cortale and Marchant based on the latter's shirtless busking on Commercial Street, the group went on to perform at the prestigious Ravinia Festival outside of Chicago, record three albums, tour the world including a gig at the Vatican, appear on The Today Show and Watch What Happens Live, accompany performers like Kristin Chenoweth, Neil Patrick Harris, Audra McDonald, and Deborah Voight as well as play for President Barack Obama and Secretary Hillary Clinton when she came to town for a private fundraiser. Shevlin sighs in disbelief at all that happened over the past nine years.
"It's still hard to believe," says Shevlin. "It's been about a year or so since we've played together. I miss performing with them. I really feel like we caught lightning in a bottle. It really was a wonderful experience to be able to do all that we did and see the world and have the opportunity to present classical music to audiences, especially those that might not be familiar with it. It's been amazing."
Daniel Shevlin presents Versatile featuring Lance Horne on piano at the Art House, 214 Commercial St., Provincetown, Friday, September 17 and Saturday, September 18, 7:30 p.m. Tickets ($35/$45) are available at the box office and online at ptownarthouse.com. For more information call 508.487.9222.