by Rebecca M. Alvin
Top Image: Aml Ameen as D. in Yardie (2018). Courtesy of Rialto Pictures/Studiocanal
In the early 1990s, Jamaican-British writer Victor Headley wrote a crime novel set in the world of Jamaican drug traffickers in both Kingston, Jamaica, and the London neighborhood of Hackney. Although initially published and distributed guerrilla-style in various shops not known for selling books, it was ultimately a huge success, perhaps owing in part to the uniqueness of the specific world it depicts. Owing to the book's popularity around the world, actor Idris Elba (The Wire, Beasts of No Nation) selected it to adapt for the screen as his directorial debut. And while Elba is not Jamaican, he is from Hackney and the film reflects his understanding of that environment.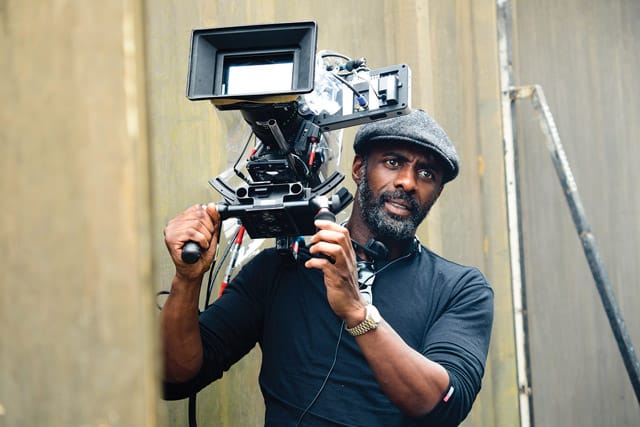 Yardie stars Aml Ameen as D., a young man who, having witnessed the murder of his brother at a large public event in Kingston staged to unite two warring gangs in the community in 1973, has grown up under the wing of gang lord King Fox (Sheldon Shepherd). After D. demonstrates his emotional instability, costing Fox an important business deal, he is sent to London to deliver cocaine to Rico (Stephen Graham), a dangerous drug kingpin. But no matter where D. goes he cannot escape his demons. Having seen the boy who shot his brother and knowing that he is still alive, D. cannot help but try to track him down, resulting in many problems for him. Ultimately, although there is a love story in there and a strong musical component to the film (with drug dealer/DJs warring over their sound systems in 1980s London), this is a film about the choices we make and the need to process and let go of grief.
In many respects, Yardie is a fairly conventional film with many themes familiar to crime dramas, however, it is also well-acted, beautifully shot, and uses music as a backdrop quite effectively. Elba's direction is capable and Ameen is excellent as the young D. The parts of the story filmed in Jamaica are the most intriguing and unique as it so rare to see Jamaica and Jamaican culture on the screen, however, the bulk of the story does take place in London and offers an energetic, dramatic story that holds one's attention, despite it's less than subtle message delivered by a voice-over narration. There is an emotional core that connects us with D. as we understand the competing influences of economic instability, the expectations of masculinity, and unresolved grief. Audiences are likely to find themselves engaged in the story to a point, while yearning for a little less obvious messaging.
Yardie screens as part of the Jamaica on Film program at Waters Edge Cinema, 237 Commercial St., 2nd Fl., Provincetown, Tuesday, October 19, 7:30 p.m.; Wednesday, October 20, 6:30 p.m.: and Thursday, October 21, 7:30 p.m. For tickets and information call 508.487.FILM or visit provincetownfilm.org.
]