New Leadership at the Provincetown Business Guild
by Steve Desroches
Stephan Hengst and and Trevor Pittinger agree that Provincetown is at an inflection point. As the new executive director and associate director of the Provincetown Business Guild (PBG), respectively, they see this moment as a golden opportunity for the town. Two years of the unsettling uncertainty of the pandemic, particularly difficult for a town with a tourist-based economy, put Provincetown largely in crisis mode. Hopefully the pandemic and its subsequent disruptions will shrink in the rearview mirror as summer approaches, allowing for more thoughtful planning rather than just reacting. But there's more to this particular moment. Over the course of the pandemic there were significant changes in ownership of not just residential units, bringing the housing crisis to a whole new level, but also the changing of the guard at many businesses in town, more so than in a typical year. Those represent new relationships to be formed as well as new energy, viewpoints, and perhaps most of all, a new era of cooperation and communication.
"We want everyone to benefit from the PBG whether or not they're a member of the PBG," says Hengst. "It can't just be about joining and then getting mentioned in an ad book. If we work for everyone, that's how membership grows. We want people to know that the PBG appreciates all the feedback we've received. We want people to know that the PBG is listening."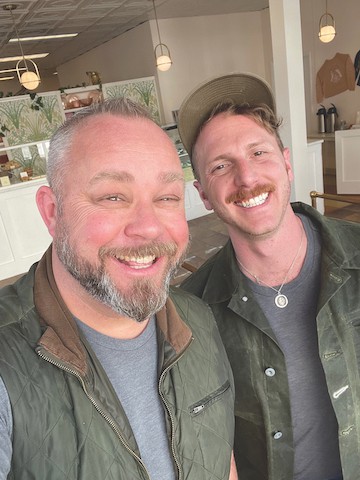 Both Hengst and Pittinger are just 10 weeks on the job, having both started on January 30, and they are already brimming with ideas as to what direction the PBG should now go. Founded in 1978, the PBG is one of the oldest LGBTQ+ chambers of commerce in the country, charged with the mission to promote Provincetown to the LGBTQ+ community. It is also the producer of such events as Pride, Holly Folly, and of course, Carnival. As they look to the future of the PBG they're tapping into Provincetown's past, for inspiration as well as for what to avoid, as they seek to renew and refresh the organization's purpose. Promoting the town's fascinating history can only help to create a brighter future as the PBG builds on that legacy.
Hengst comes to Provincetown from Ulster Park, New York, where he ran Big Gay Hudson Valley, an organization that promoted the region to the LGBTQ+ community. He and his husband Patrick Decker, and cats Peppercorn and Murdock, are eager to get settled, but have run into that hobgoblin of most everything in Provincetown, the lack of year-round housing, affordable or otherwise. But he remains undeterred in his new leadership role in the community.
Pittinger is well known in town as one of the partners of the Provincetown Brewing Company. Having arrived here three years ago. He, too, has a crisp vision of how Provincetown can stay relevant to the LGBTQ+ community, as well as a larger goal to focus on the town's commitment to welcoming the outsider and taking an active role in fostering inclusion and diversity.
"We need to ensure we are not only a cisgender, white, gay male town," says Hengst.
"We need to work on inclusivity and representation," says Pittinger. "We want people to know they are welcome here. Women, people of color, people who are sober, and we need economic diversity, too, not just the wealthy."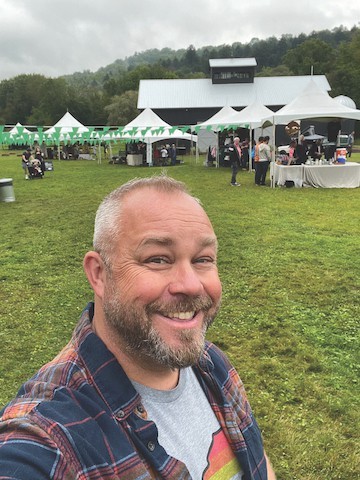 Hengst and Pittinger outline collaborations with existing events as well as working on a longer range plan to incorporate niche experiences into the larger "tent pole" events to encourage and foster diversity. It should be central to everything the PBG does, says Hengst and Pittinger. They note that for Provincetown Pride, which is scheduled for June 3 to 5, there will be a queer comedy showcase at Town Hall featuring gay, lesbian, and transgender comics as well as people of color. And at only five years old, they say Provincetown Pride brings in a young, more diverse crowd than other events, something they think will continue this year, particularly since there will be no Boston Pride event. The commitment to reaching out, listening, and collaborating as to how to make all the PBG events more inclusive will remain firm, particularly for Carnival, which while the parade permit has not be granted yet, they both say they are moving ahead planning for a full Carnival celebration this year, the first since 2019.
Perhaps for the first time the Provincetown Business Guild is including economic diversity as it strategizes how to market and shape the town's tourism economy. For decades now younger visitors, as well as middle-class tourists, have hemorrhaged as the town grew more and more expensive. While it might seem attractive at first to have largely wealthy visitors, it is evident that gentrification can actually make the economy shrink with fewer licensed businesses of almost every type as properties are converted to private homes and businesses need to shorten hours of operation due to lack of staff because of the housing shortage. It's an enormous issue, much bigger than the PBG alone, but the conversation needs to happen, say Hengst and Pittinger.
"We don't want Provincetown to become the next 'blank,'" says Hengst. "Everybody has a place that they used to visit, but no longer do, or have heard about how a place was ruined by A, B, or C. Places that used to be gay meccas but that aren't anymore. Diversity in a business model is important, and affordability is part of that."
For more information on the Provincetown Business Guild call 508.487.2313 or visit ptown.org.
]