The What We Give Exhibition at Provincetown Commons
]
by Rebecca M Alvin
When Randi Triant thinks about how her latest novel began, she realizes it goes way back. Although she started writing What We Give, What We Take (an excerpt from which is on page 14) about 20 years ago as a short story, its origins
go back to childhood.
"One of the classmates that I had in elementary school with me contracted polio, which was very rare at that time, because we were all vaccinated for many years [by then]… So
I always thought, 'why did that happen?' And I have no idea why it happened, but it stuck with me even as a kid," she recalls.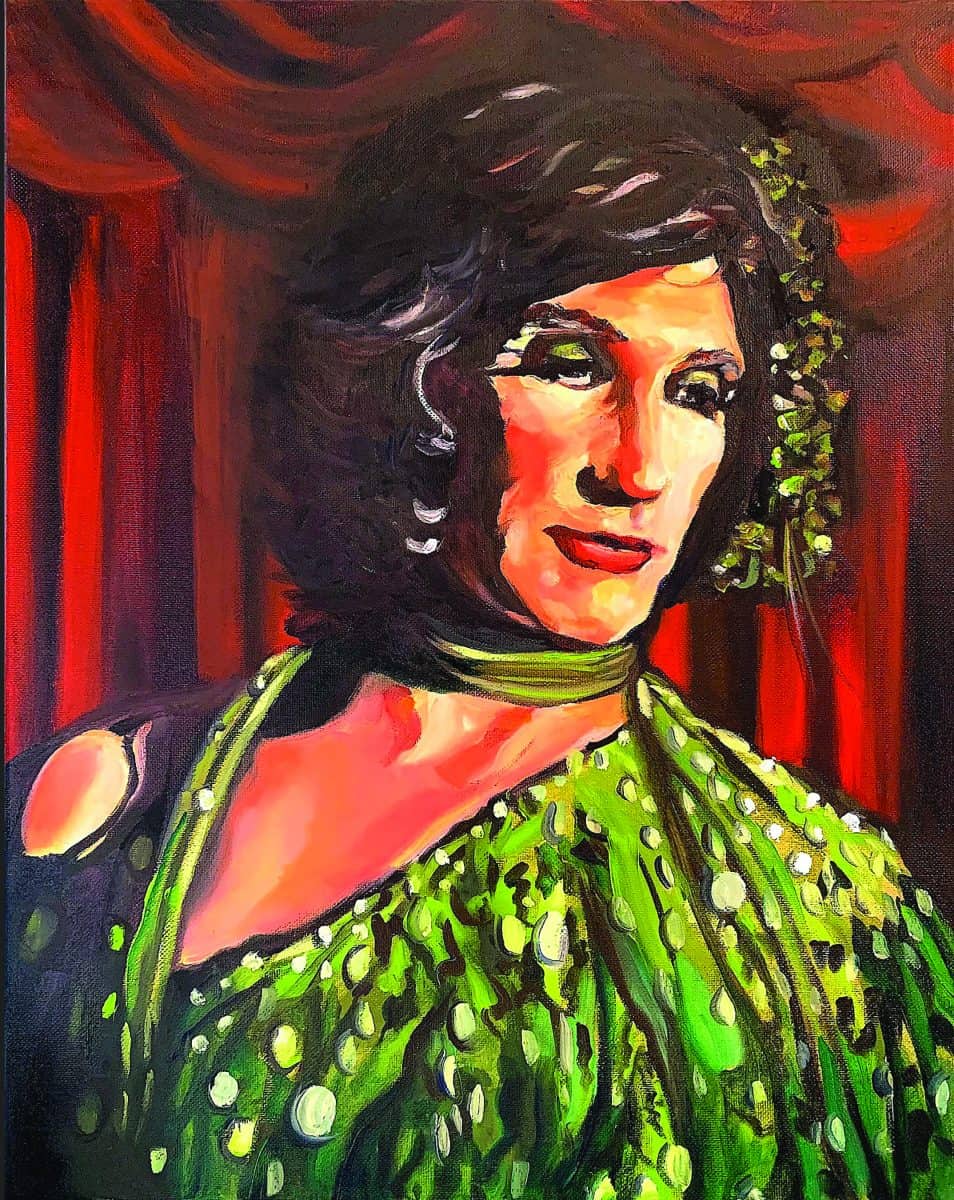 That idea germinated and eventually took shape in the book's characters Dickie Stonewell and his mother Fay, who made "an ill-informed decision" that left young Dickie with polio and a lifetime of struggles with the ensuing disabilities it caused. In between, Triant wrote two other novels, but these themes and characters kept coming back to her over the years. And so when she finished the book, she knew she wanted to do more than just the typical series of readings to promote it; she wanted to do something bigger.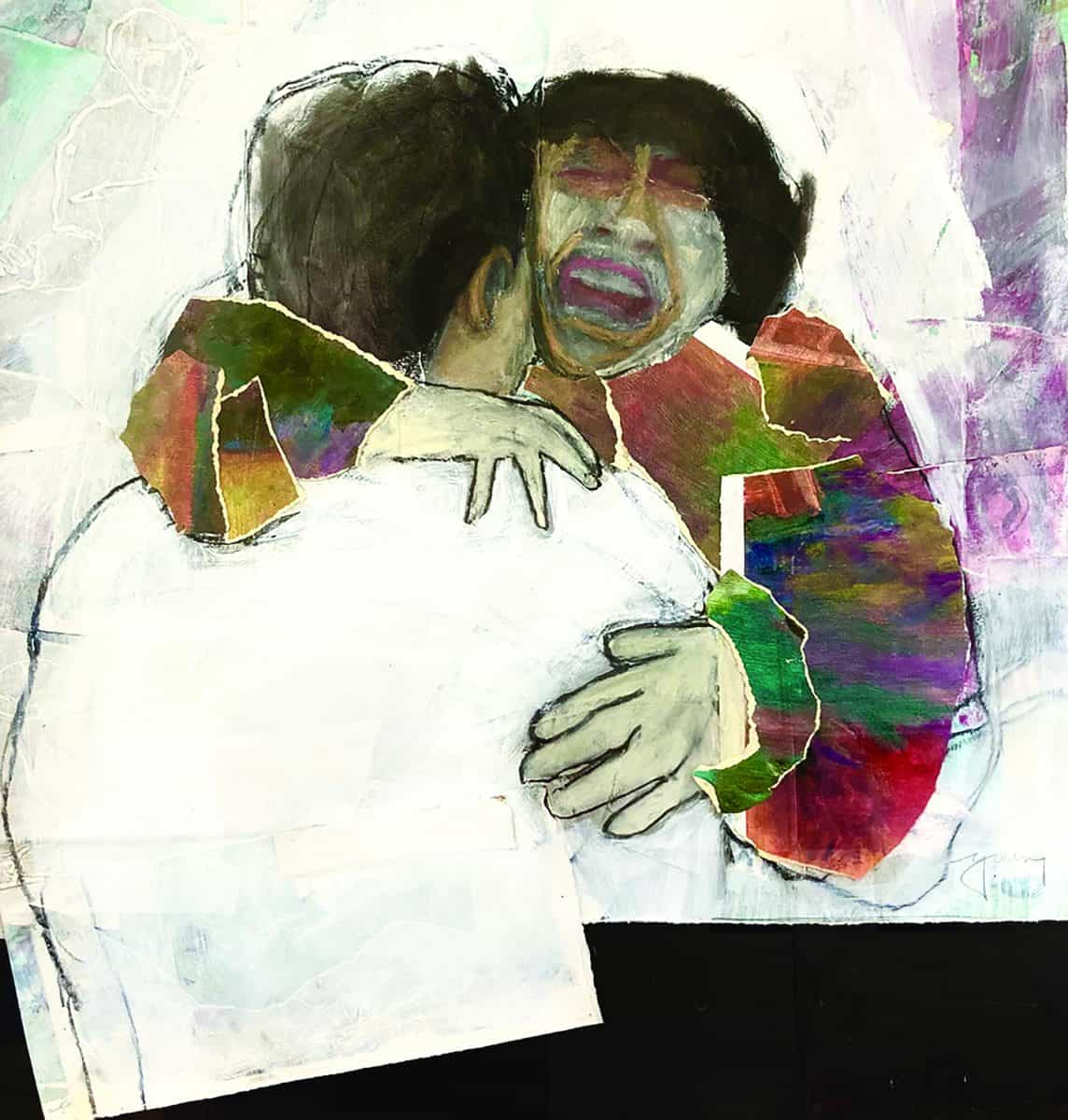 "I wanted to give back a little bit to the community," says Triant. "The themes are about loss and survival and disability and age. So I decided I would approach the Commons and ask them if they would be willing to let me have the community room. And I would build an art exhibit around the themes of the book."
All of the work in the show is either by or about people with emotional and/or physical challenges. At first, Triant approached artist Dakota X, who uses they/them pronouns, because they had done a series of portraits of autistic children and their families and was similarly interested in themes of struggle, challenge, disability, and living outside the mainstream. From there, it was decided that Dakota would not only participate but also curate the show.
"I work intuitively and everything just fell into place perfectly," explains Dakota."When she invited me to curate the exhibition, I just was inspired by sort of the outsider and disability themes of her book. And the artists included in the exhibition, I found them inspiring because they have this otherness that's combined with their dedication and creative spirit that makes them unique. So that's sort of where I'm going with my curatorial theme."
There are 17 works in various media included in the show. Artists whose works are represented include Bobby Miller, Ryan Landry, Pasquale Natale, Nick Fagan, Dakota X, Laurence Young, and Sara Lee Hughes, whose portrait of her father in drag graces our cover this week. Each artist connects to the themes in different ways. Some are living with HIV, while others have struggled with learning disabilities or other health issues, and found themselves outsiders in their environments. It's a broad theme, but one that seems to resonate now in particular, as we all come out of a period of anxiety, depression, and confusion related to a public health crisis. Certainly, the parallels with the height of the AIDS epidemic, have been noted, particularly in a community like Provincetown where that earlier health crisis hit hard.
" I went to grad school 20 years ago when I wrote the short story. So it's completely a coincidence that it deals with a vaccination and a condition that happens when a parent doesn't get the vaccination for her child," says Triant. "And also the whole third section is set in Provincetown during the AIDS epidemic in the early 90s. And that stemmed from a lot of my work that has characters that have AIDS or HIV, and because I lost my best friend, and also several other friends during the height of it, the real height of it in the 90s, although I still maintain it's a huge public health issue still to this day. And so I still write about it because I still believe that it needs to be addressed."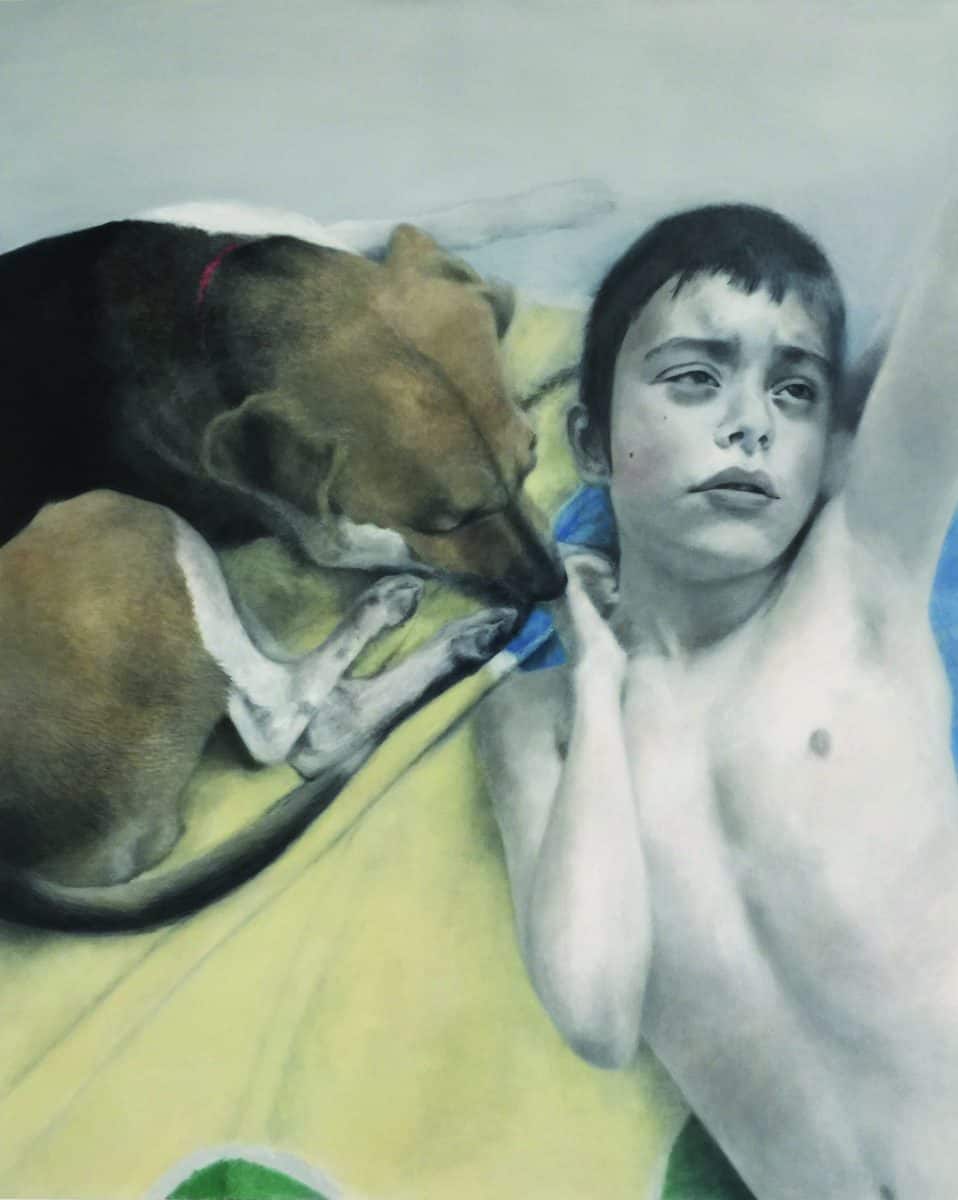 And so while the themes are not confined to a small group of people, the exhibition does speak to certain qualities of Provincetown itself, as a mecca for outsiders, misfits, those seeking a community that embraces difference and in many ways attracts a resilient group of people. For Dakota, who lives and works primarily in Mountain Center, California, just south of Palm Springs, Provincetown is a place that has been personally meaningful for them, especially recently as they came out as transgender.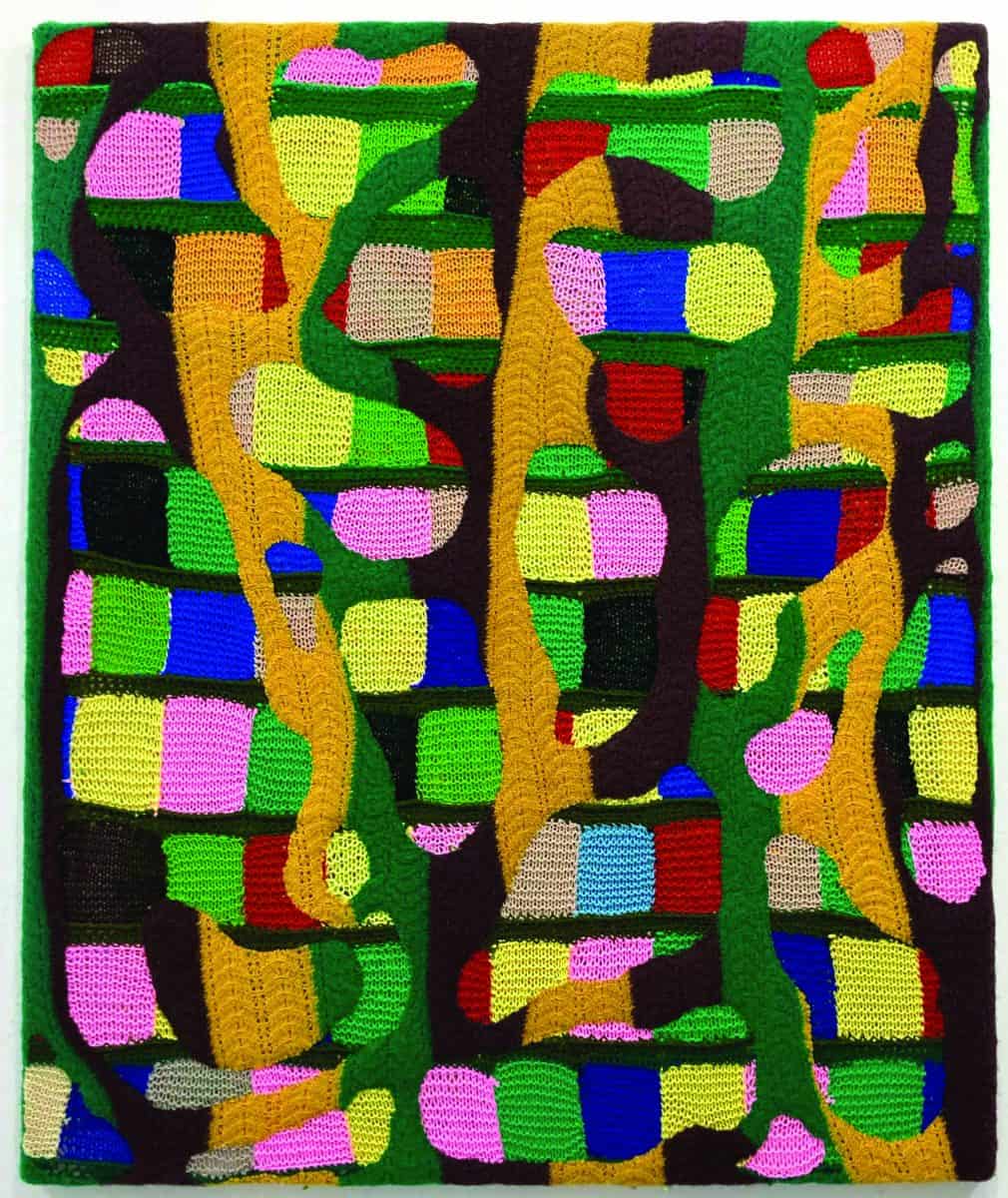 "Not that this has anything to do with the show, but in some ways it has something to do with it, but I have just recently come out as nonbinary. And I've gone into this whole process of realizing that I've been nonbinary my entire life and this is why I never really understood what gender I fit into, because I didn't fit into either," says the 61-year-old painter. "All of a sudden, I just had this revelation. But Provincetown for me, you know, just being around trans people, you know, adults… I've always felt like on the outside, and now I'm in a whole other outside category. And then you try to get health care, which is a nightmare. So, yeah, it's just all sort of coming together, all these little pieces. I usually only curate things that I really am passionate about. Because I'm a painter first and foremost."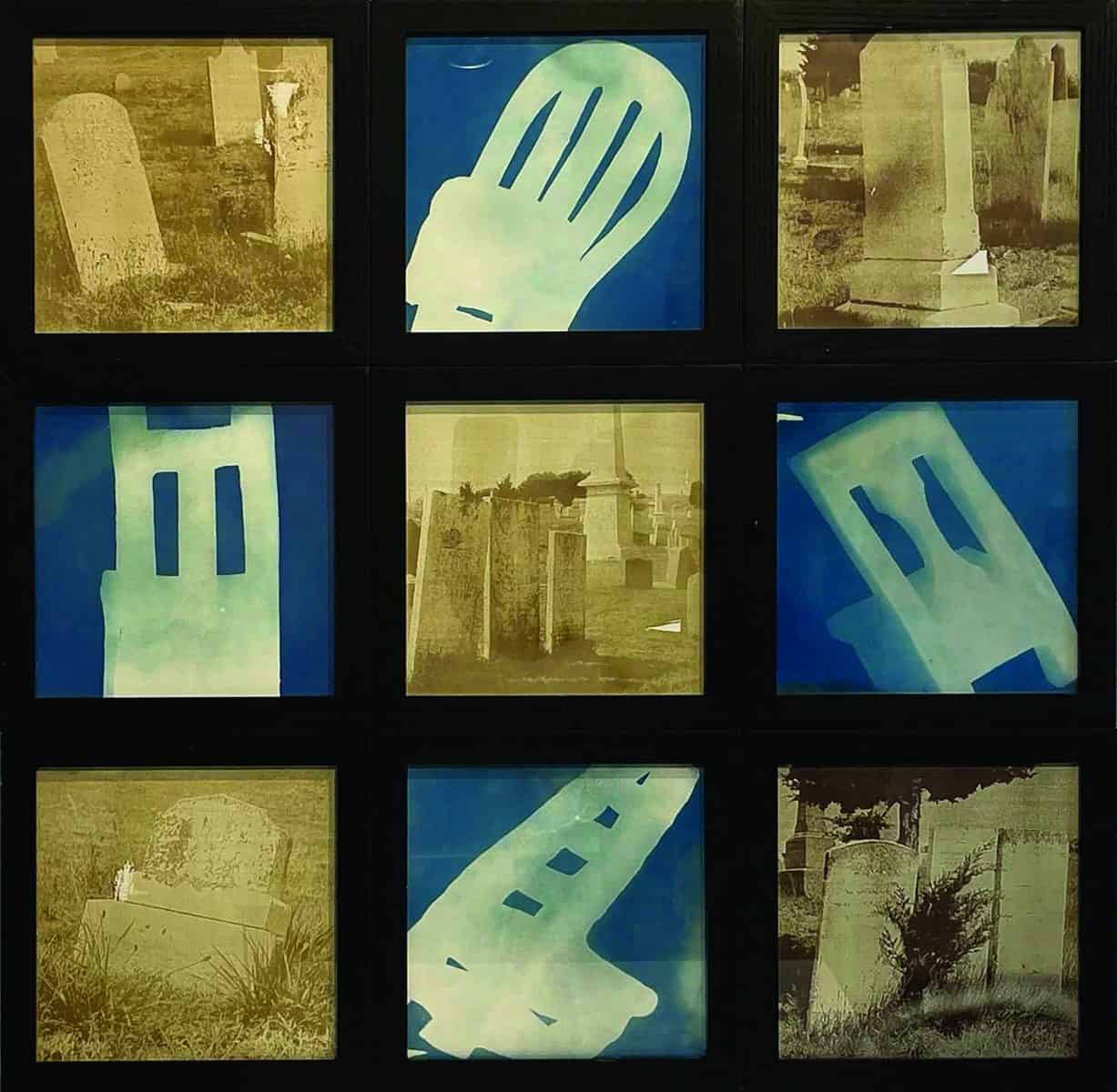 While each artist brings a certain perspective to these themes, expressed through their artist statements as well as the works themselves, Triant says, "Pasquale Natale said this best in his statement. His work is about loss of beauty, and I think that's what the show is about, loss and beauty in the world of people with emotional and physical disabilities or challenges."
What We Give is on view through May 15 at Provincetown Commons, 146 Bradford St. There will be a reception, including a reading from Randi Triant's What We Give, What We Take and an artist talk and Q&A on Saturday, May 7, 5 – 9 p.m. For more information call 508.257.1748 or visit provincetowncommons.org.