by Steve Desroches
To be, or not to be. That opening line of Prince Hamlet's soliloquy in William Shakespeare's Hamlet is perhaps one of the most famous quotes in English-language literature and theatrical history. The existential question regarding whether or not Hamlet should take his own life, whether or not life is worth living strikes to the very core of being. In Hamlet's case, he was in control of said decision as he tackled what it means to be human. That's what theater at its best does. It presents the world back to you, asking the hard questions. But what questions even get to be asked and who decides? To be, or not to be is the question that any establishment, fair or not, gets to answer when deciding, in the case of theater, what plays find life on the stage and what stories are cast aside. For playwright Sarah Schulman's The Lady Hamlet, the answer was continually "not to be" for about two decades, until the Provincetown Theater decided it was to be.
Schulman, an acclaimed writer and respected activist, started in the downtown New York theater scene, a community much more willing to take risks and embrace diversity. But when she moved uptown she found that that theater community was largely run by white men, and in turn the decisions as to what plays would be fully produced resulted in a narrow selection of productions telling largely white, male, and straight perspectives, even if on the surface it appeared otherwise. A prolific writer with a mind that operates as much at home in playwrighting as in journalism, fiction, and memoir, Schulman began writing The Lady Hamlet, a farce set about 100 years ago, as she felt the stinging frustration of the theater community ignoring not just women's voices, but those of lesbians, especially. When she would ask friends and colleagues to name a major work about the lives of lesbians, there would be silence. Many seemed puzzle as it had never occurred to them that such a canon didn't exist, says Schulman. They didn't know to even look for what was missing. And so Schulman decided to fill in the gap by writing The Lady Hamlet, a comedic look at "a lesbian artist's wish to exist." Once written, she reached out to actress Jennifer Van Dyck, who she was blown away by after seeing her in a Broadway production of Ibsen's Hedda Gabler, and invited her to become part of The Lady Hamlet. But it went nowhere.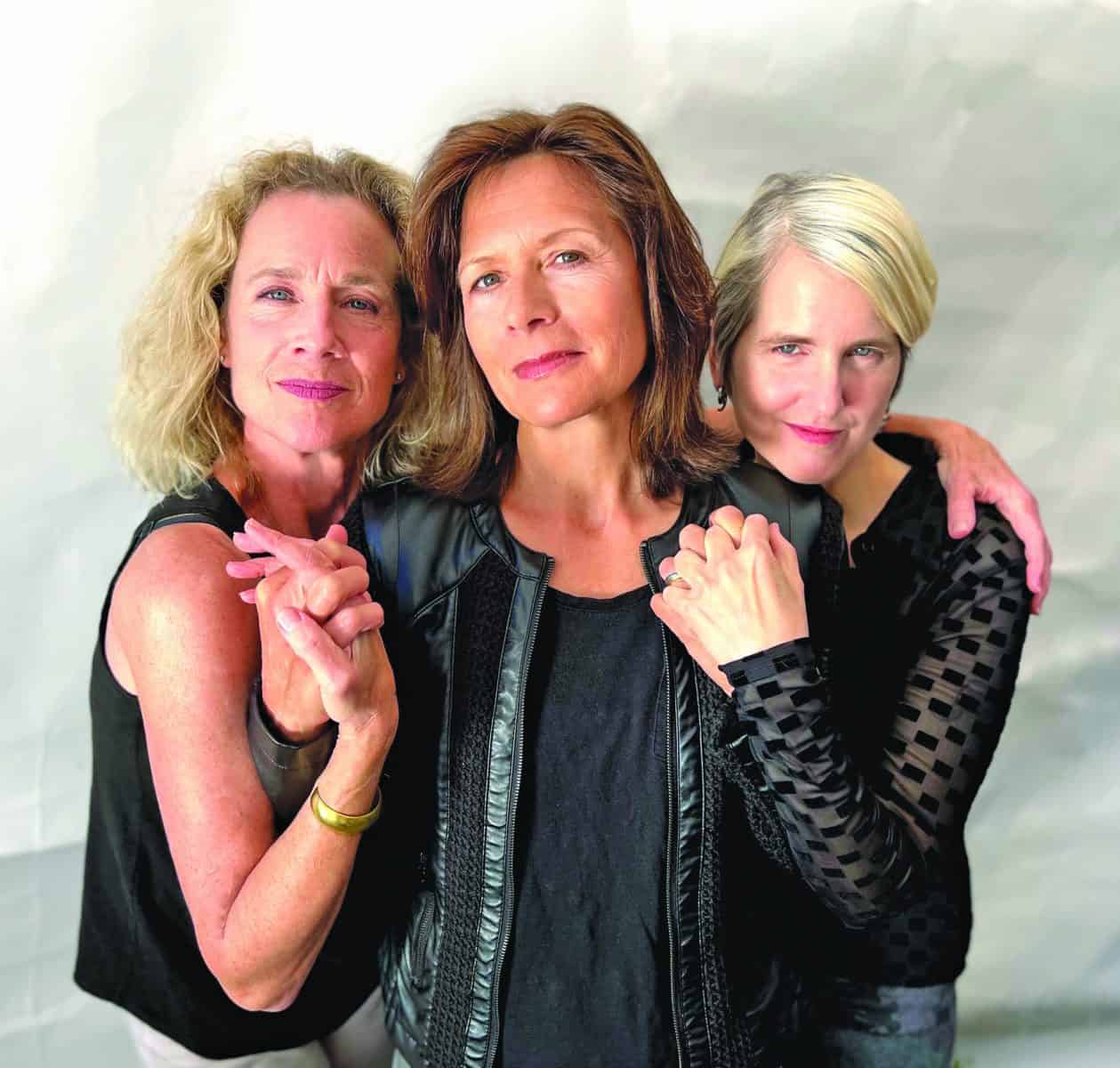 "The men in the room would say they weren't interested, that it doesn't work for their audiences," says Van Dyck. "The reaction from women is that they say they've never seen anything like it before."
Its stunning to hear the journey of The Lady Hamlet. How many times reputable and supposedly progressive and inclusive theater companies passed on producing the play, not because it wasn't well-written or a compelling story, but rather due to an assumption audiences wouldn't be interested. In many ways American theater is more inclusive and increasingly diverse, but there are huge blindspots that remain. It was beyond depressing. But then comes the Provincetown Theater. When the Bradford Street performance space came under the leadership of David Drake as artistic director and David Wilson as president of the board of directors, the theater did a self-examination as to how to be more inclusive in the stories told on the stage. That requires asking the right questions, and accepting the answers and putting them into action. Van Dyck notes the theater community is in "emergency response" mode in regards to our precarious political and cultural moment. And Provincetown in general, as well as the Provincetown Theater are continuing the legacy of artistic examinations of the now in part by challenging our institutions to expand the reach of who gets to tell their story.
"It's because of the new inclusiveness that David [Drake] asked that question," says Schulman of her friend who she has known since they were both in ACT UP New York. "These are the questions that every artistic director needs to be asking."
By saying yes to inclusivity the Provincetown Theater is presenting the world premiere of The Lady Hamlet. Set in 1920, the year women received the right to vote in the United States, two grand dames of the theater compete for the role of Hamlet. This, Schulman notes, is based in fact as at that time many actresses would play Hamlet as it was one of the best roles of the day and that there were so few good roles for women. Part costume comedy and part screwball theater, The Lady Hamlet wrestles over the definition of gender as well as sexuality as the dueling female Hamlet's also compete for the affections of the fair Ophelia. Initially planned for a 2020 run at the theater, The Lady Hamlet is part of Provincetown Theater's drive to be a regional force reclaiming the town's stature as an important player in the American theatrical community.
"It's healthy that they can do a world premiere," says Schulman. "It says something that they want to do this work that the rest of the world is too scared to do."
The Lady Hamlet runs through July 21, Monday through Thursday at 7 p.m. (no performance July 4) at the Provincetown Theater, 238 Bradford St. Tickets ($40) are available at the box office and online at provincetowntheater.org. For more information call 508.487.7487.
]