by Lee Roscoe
Truro Center for the Arts at Castle Hill is turning 50 this year.
Set in a picturesque hilly meadow on what was an old Truro apple orchard, the campus with its various historic buildings, and its galleries exhibiting major artists, was founded by Cape Cod icon, sculptor, arts and historic preservation advocate, Joyce Johnson. (And wild recycler, bringing the Center's discarded stuff from the dump back to the Center, Executive Artistic Director Cheri Mittenthal jokes.) "Joyce was involved in Castle Hill her entire life. Two days before she passed in 2014, she was teaching a workshop. There are still a few apple trees left and a Johnson sculpture is in front of one. Joyce is still around watching from the apple tree," Mittenthal says.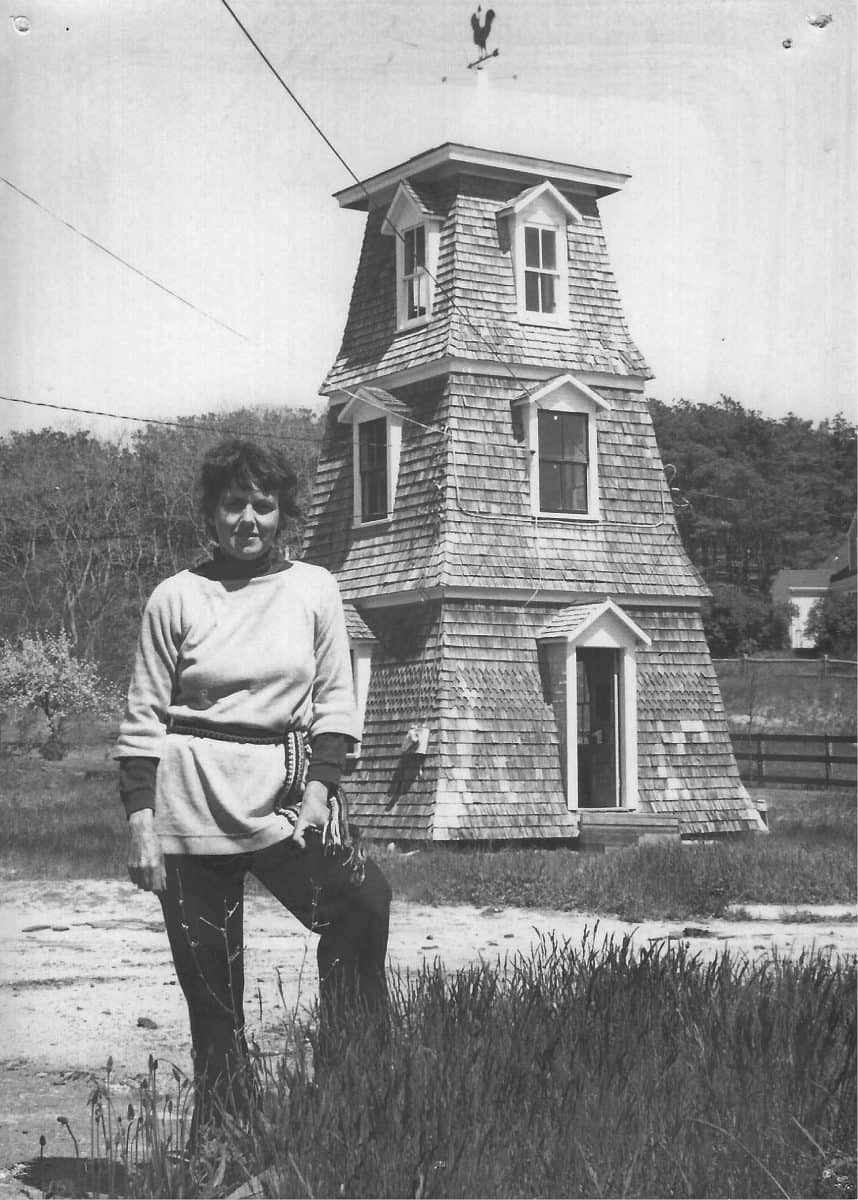 Johnson saved a horse barn on the property, naming it Castle Hill after its castle-like tower (still there today where Mittenthal's office is), rented it on the cheap, and in 1972, began giving classes by various artists to other artists, from aspiring to professional; surprisingly successful right off the bat, the mission of art education in its widest interpretation has continued and enlarged.
Mittenthal, a painter, printmaker and potter herself, says it's always been run by artists, and this gives Castle Hill a unique understanding of creative processes and needs.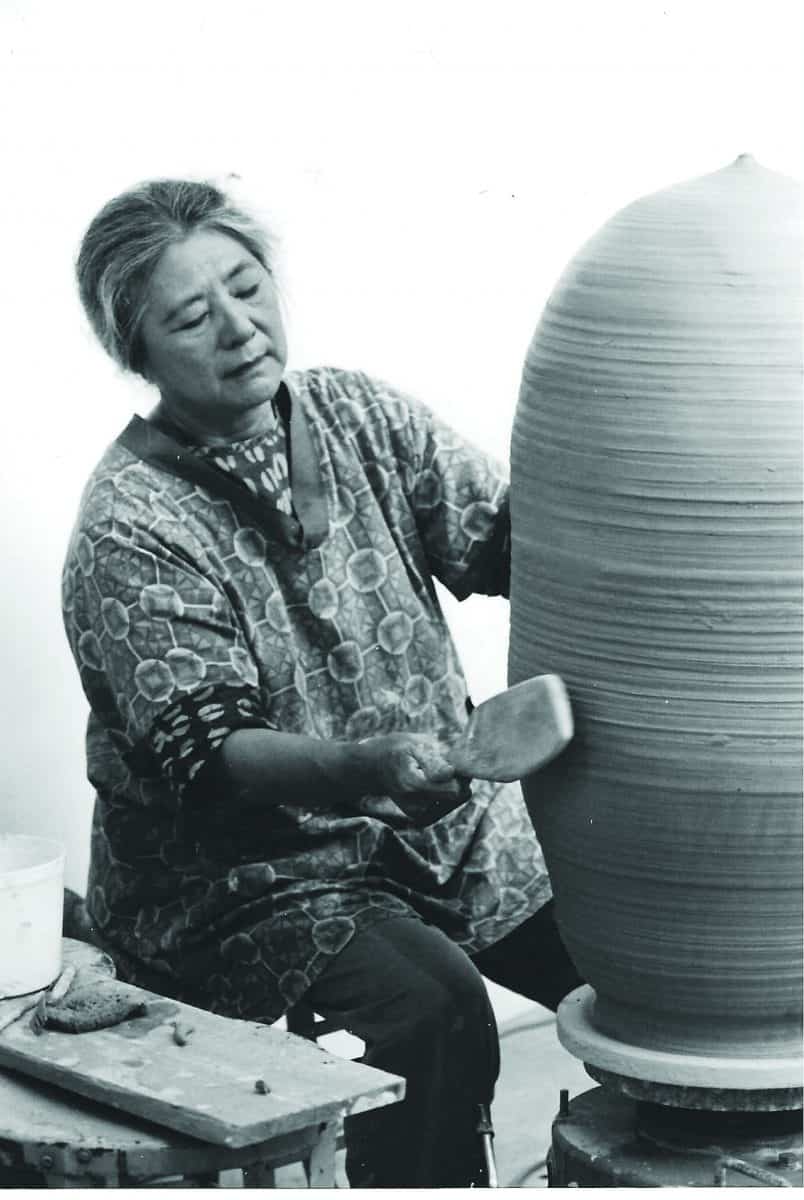 One hundred seventy-five programs and workshops through the year offer just about anything in the hands-on visual arts you might want to experience, from photography and digital media, to woodworking, metal working, printmaking, painting in all media, pottery, ceramics, jewelry creation, fiber arts, such as weaving and quilting, as well as the verbal crafts of poetry, fiction, memoir, storytelling, and journaling. There are dance workshops, and even philosophical ones on such as ecological awareness in the arts. The classes are taught by paragons in their fields. Some who have passed through: Helen Frankenthaler, Will Barnet, Faith Ringgold, Yevgeny Yevtushenko, Saul Bellow.
For the 25th anniversary, Carol Green, board president for four years, and board member until her recent death, started an endowment for the Center, putting it financially on the map. Castle Hill already offers much, but with a two-million-dollar fundraising goal for its fiftieth anniversary, Mittenthal, who has been at the helm for 20 years, wants to do even more.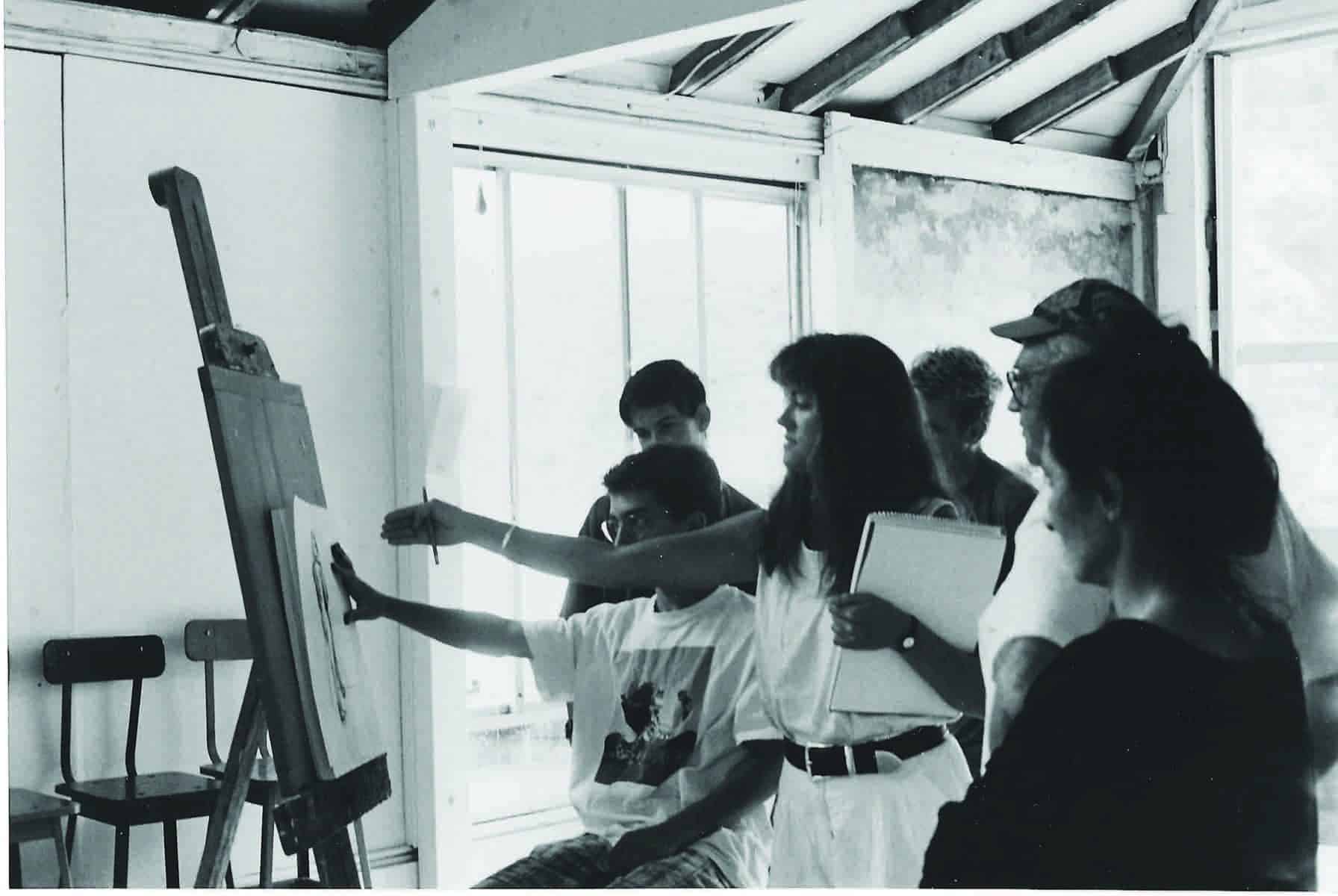 The Center's goals are multifold. One is to expand the physical setting (and make buildings more handicap accessible). At the 19th century Edgewood Farm on more than seven idyllic acres adjacent to the National Seashore, Mittenthal says, "We've already refurbished the main house, cottage, and barn. Some buildings needed everything, new bathrooms, new roofs." Edgewood provides housing and studios for artists in residence who can stay two weeks, a month, three months or take a September weeklong retreat. "The artist-in-residency program has really taken off. Now we could house up to eight," she adds. Mittenthal credits monies via the Community Preservation Act through the town of Truro for helping with Edgewood's refurbishment.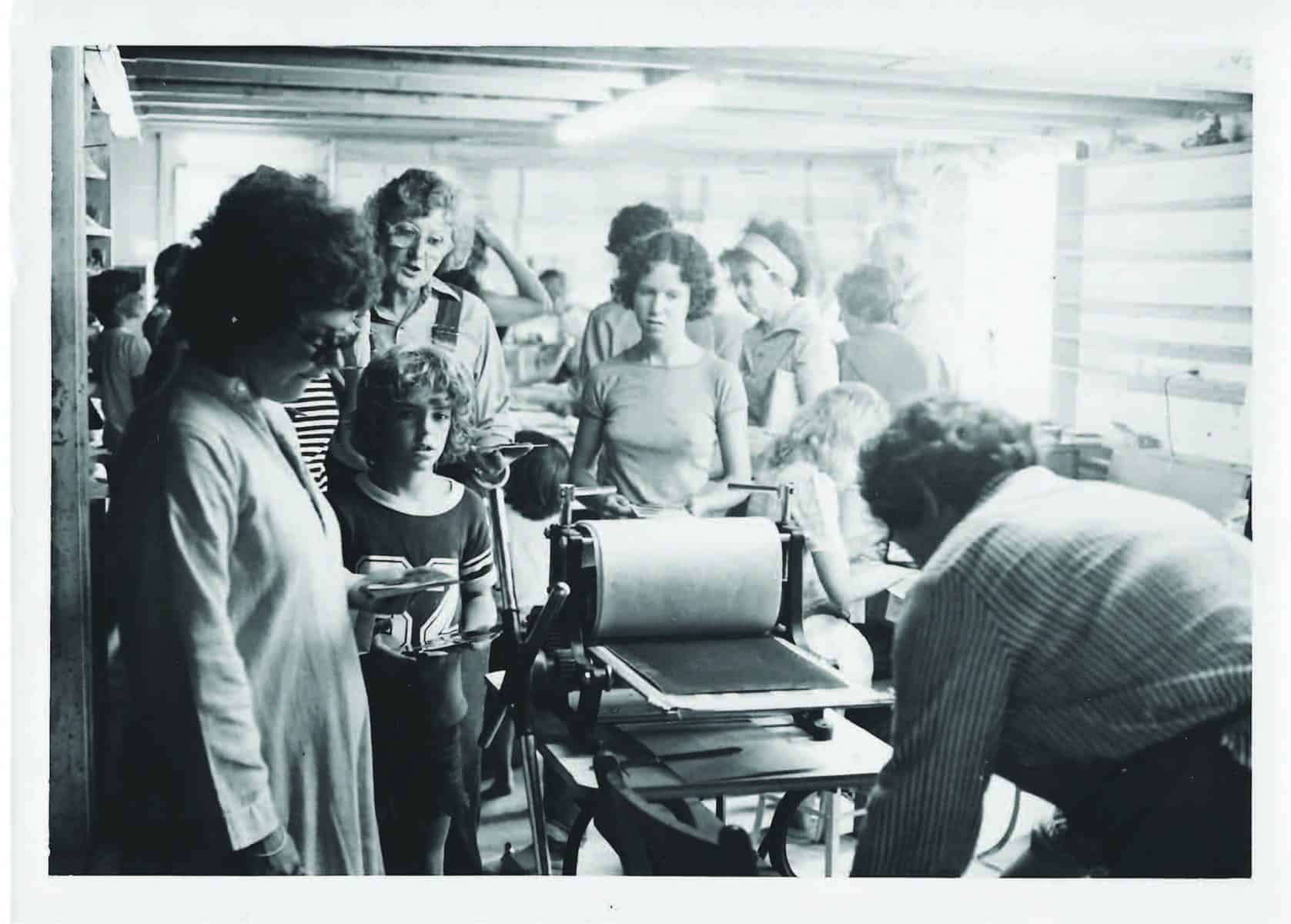 The Center also tore down an old building at Edgewood and built an almost completed new green printmaking and painting studio, and is raising money for solar panels. A new wood shop with a welding pad lets people make wood art or build furniture.
An outdoor stage just finished last year "is a mini Tanglewood," Mittenthal says. She says it hosts a great lineup of music, dance festivals, poetry, and lectures; eclectic performances include jazz, opera, the Boston Ballet, and an Israeli dance and drumming group.
Another goal in progress is to increase racial and ethnic diversity in teachers and students—and to underwrite more opportunities to those who may be underserved, socio-economically. There are already some scholarships and free programming for seniors in a 40-mile radius, and two free artist-in-residence weeks are being provided for students from Morgan State University, an HBUC (historically Black university or college) in Baltimore, Md.
Add to the funding needs, support for increasing programming, and better pay for teachers, and for the 8 year-round staff such as groundskeepers.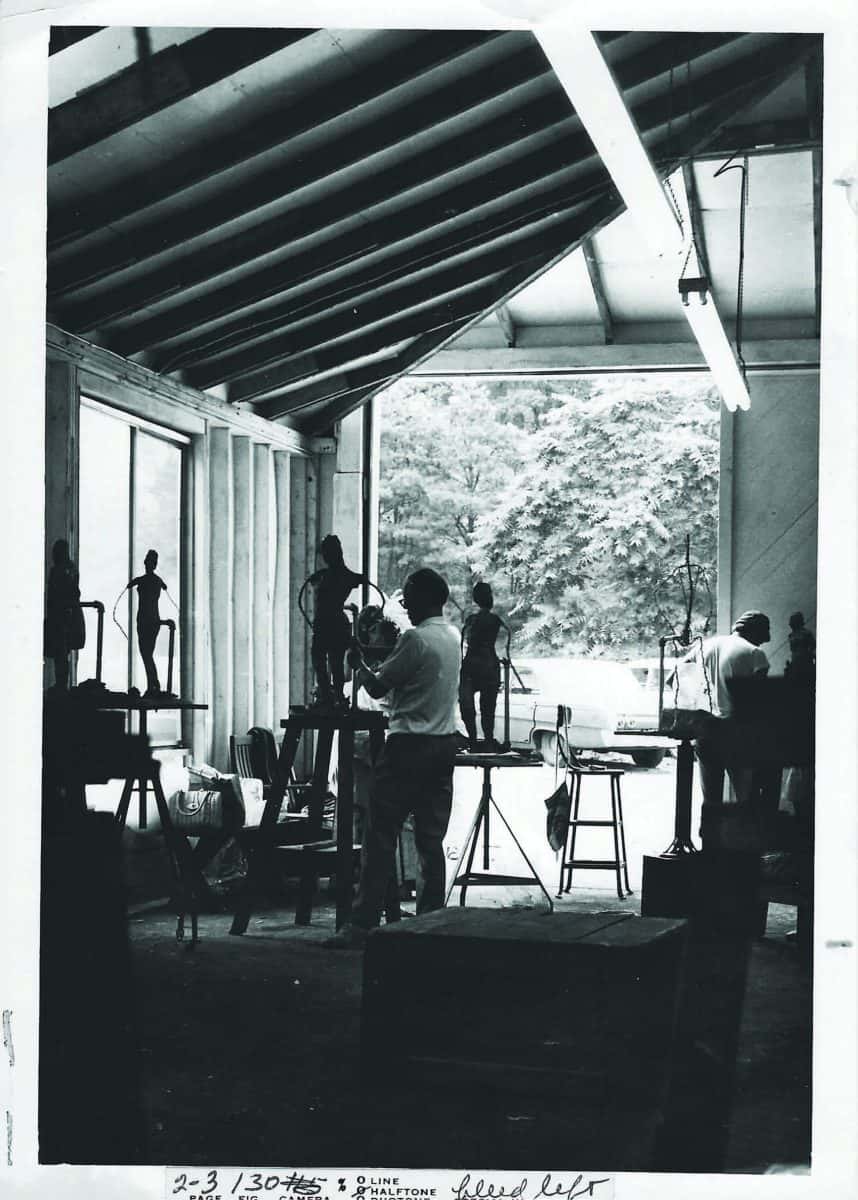 To celebrate the 50th, and to fundraise beyond individual donors and grantors, a "GalaBash" will take place July 23, on Edgewood's meadow. Surrounded by a new outdoor sculpture garden, which Mittenthal says, "has made the property come alive." The party is free, but a $50 contribution gets you a wine tumbler as a reward. With oysters and martinis, you'll watch a 12-minute film about the Center, featuring historic footage of Johnson and others, and then listen to two bands. Mittenthal and teacher/sculptor Anna Poor will be honored as well as the late Robert Jackson (a renowned Russian language scholar), and his family, whose long-term involvement with the Center have helped keep it going.
Mittenthal invites people to join the Castle Hill community: "People pass right by here but don't know us. Once they do come here, take part, believe in our mission, they see it's a little hidden gem—and they'll be hooked."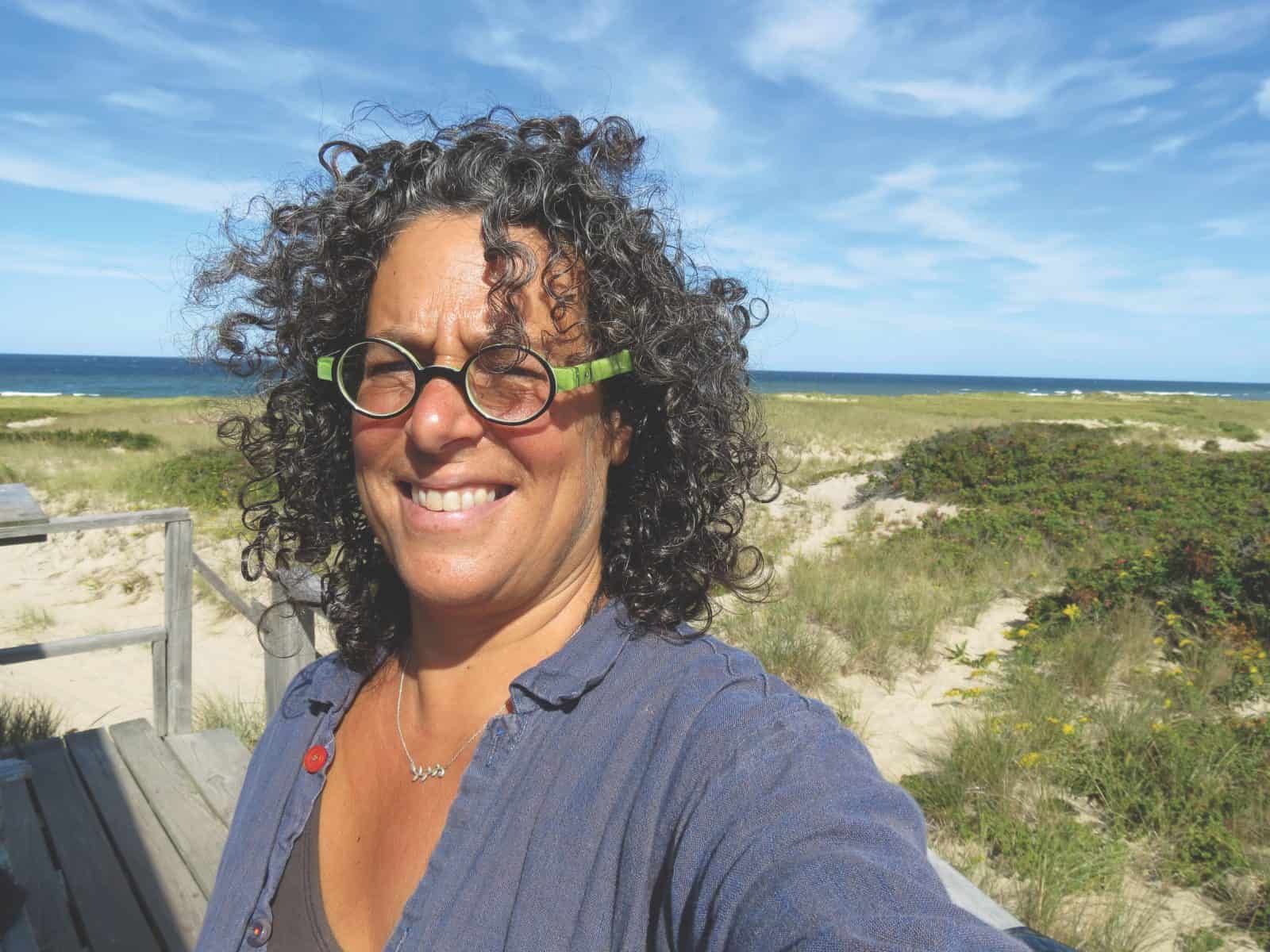 The GalaBash is on Saturday, July 23, 6:30 – 10 p.m. (Rain date: Sunday, July 24) at Edgewood Farms, 3 Edgewood Way, Truro. For tickets (free or pay what you can) and information call 508.349.7511 or visit castlehill.org.
]