by Steve Desroches
There's more to Vermont than maple syrup, foliage, and Bernie Sanders. Of all the 50 states, only Wyoming has a smaller population. And Burlington, the Green Mountain State's largest city, is home to only about 45,000 residents, with a small boost at the start of each academic year when students return to the University of Vermont. So it may come as a surprise that the small city on Lake Champlain is home to a drag community that, like its home state, is petite in size, but large in influence. The House of LeMay celebrates their 30th anniversary this year, and the achievement of being New England's longest running drag troupe. And their fame is growing.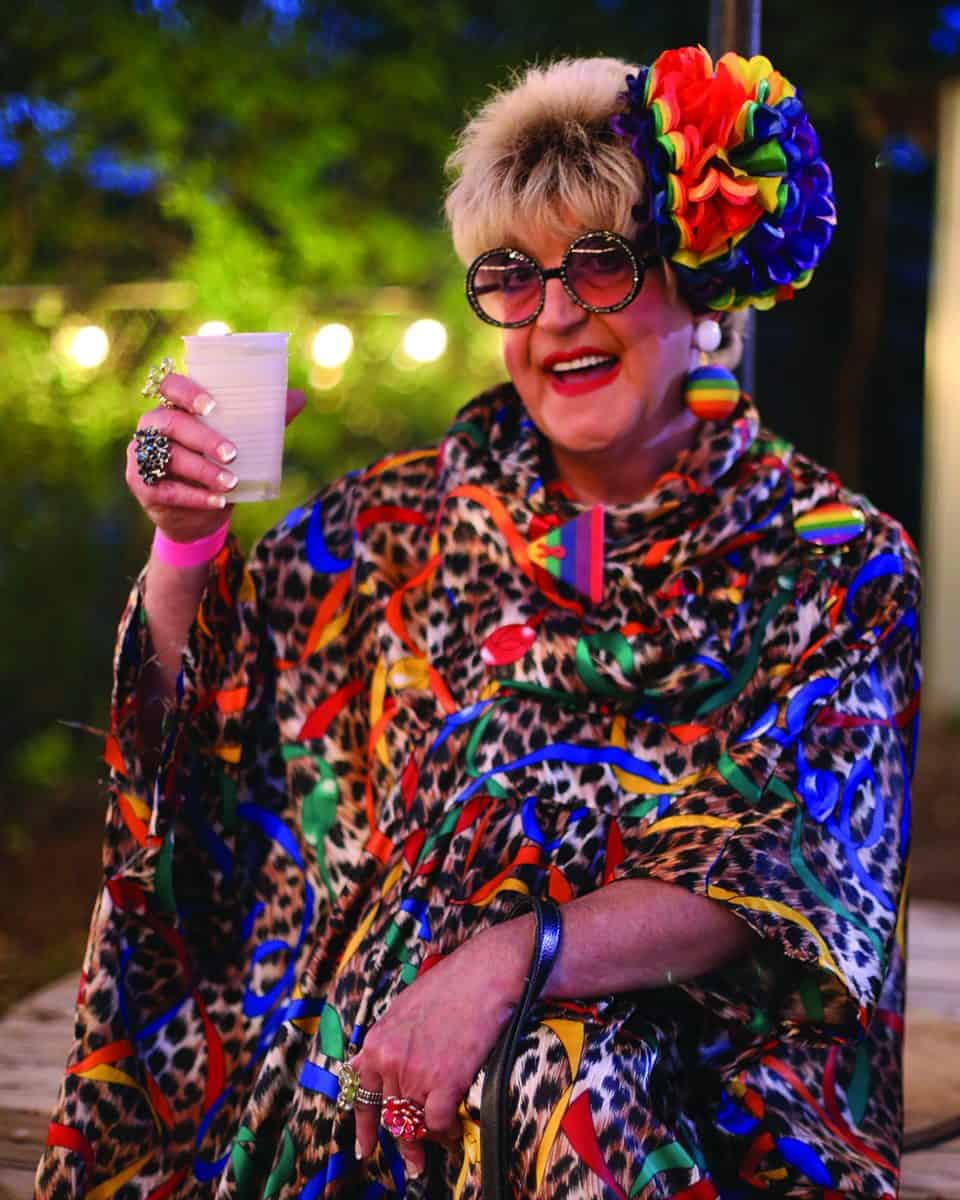 Bob Bolyard and Michael Hayes founded the House of LeMay Halloween night in 1992, adopting the drag monikers Amber LeMay and Margaurite LeMay as the two joined fellow revelers in Burlington. They had performed as a duo before dubbing themselves the Green Mountain Gay Boys. But then they realized that "people really weren't into them," laughs Bolyard. So after taking in a drag show not long before the Halloween night in question, the two friends said to each other, "we could do that," with no shade meant to the performers they had just watched. And they were right. They quickly created the House of LeMay and invited friends to join in what has been a revolving cast over the years with Johnnie McLaughlin, better known as Lucy Belle LeMay, as a regular over the years. All members of the House of LeMay must use the same surname and create their own biography, so long as it's rooted in the fictitious Hot Dam Trailer Park in the equally pretend town of Beaver Pond, Vermont. Membership also requires commitment to community as, since the beginning, the House of LeMay has been service-oriented, raising funds for HIV/AIDS and LGBTQ rights organizations throughout Vermont. It's made them beloved state icons.
"We became a hit not just with the gay community in Vermont, but with the community in general throughout Vermont," says Bolyard. "There's no gay bar in Burlington anymore. But it's okay because we perform at hotels, restaurants, VFWs, senior centers. Anywhere there's stage lighting we will perform. And we've raised hundreds of thousands of dollars over time."
Each February, for over 25 years, the House of LeMay produces the Winter is a Drag Ball in Burlington, a huge drag party to raise funds for various HIV/AIDS organization and they're regulars at the Winter Rendezvous, the ski town of Stowe's annual LGBTQ event each January, helping out in a variety of ways. And for almost as long, the House of LeMay has been coming to Provincetown each August for Carnival, the annual late summer bacchanalia that brings tens of thousands of people to the Cape tip. True to form, in addition to having fun, the House of LeMay found a way to practice their focus on charity by volunteering and performing at the annual Drag Brunch, held at Patio American Bar and Grill, a fundraiser for Helping Our Women (HOW), a Provincetown-based nonprofit that provides services to women living with chronic or life-threatening conditions on the Outer Cape. Last year, the event raised $120,000. It's a highlight of their time here.
"We absolutely love Carnival," says Bolyard. "There's always something to do, or you can just relax. We've been renting the same house for years, right in the middle of town. And it's been pretty much the same group coming every year, me for 20, but some of the others for about 30. We wouldn't miss it. It's a special time for the House of LeMay."
Indeed, this is a good time in general for the House of LeMay. Over the years they've been honored by the Mayor of Burlington and the subject of a documentary, Slingbacks and Syrup, which premiered at the Vermont International Film Festival ( and Lucy Belle has racked up quite a few accolades at Drag Bingo, winning "Biggest Hair" three years in a row). Testament to their resiliency and Amber's leadership, when Vermont shut down due to the Covid-19 pandemic in March 2020, Bolyard started Amber Live!, a web-based weekly talk show. The show features comedy and commentary as well guests from all walks of life, like then Vermont Lieutenant Governor David Zuckerman and Pennsylvania Lieutenant Governor and Senate candidate John Fetterman; drag stars like Drag Brunch host Miss Richfield 1981 and Charles Busch; and quirky celebrities like Carole Baskin from Tiger King and New York City socialite Helen Kummlicher. Broadcast live on a variety of social media platforms every Sunday at 8 p.m. ET, the show has an international reach and brings increased attention to the House of LeMay, which is good, especially as the scene is getting a little crowded, even in rural Vermont.
"At the time we started it was very limited," says Bolyard about the drag scene in Vermont. "You would see it at Halloween, but that was about it. It was just a handful of us doing drag. But now with RuPaul's Drag Race, it just really brought it to a whole new level. It's taken off. It's all very different than what we do. But we stick to what we do and it's still really well received."
Drag Brunch hosted by Miss Richfield 1981 and the queens of the House of LeMay is on Friday, August 19 at Patio American Grill and Cocktail Bar, 328 Commercial St., Provincetown, starting at 12 p.m. Tickets ($125) are available on brownpapertickets.com. For more information on Patio call 508.487.4003 or visit ptownpatio.com. For more information on the House otf LeMay and Amber Live! visit amberlive.tv. To support Helping Our Women (HOW) directly or to learn more about their services call 508.487.4357 or visit helpingourwomen.org.
]