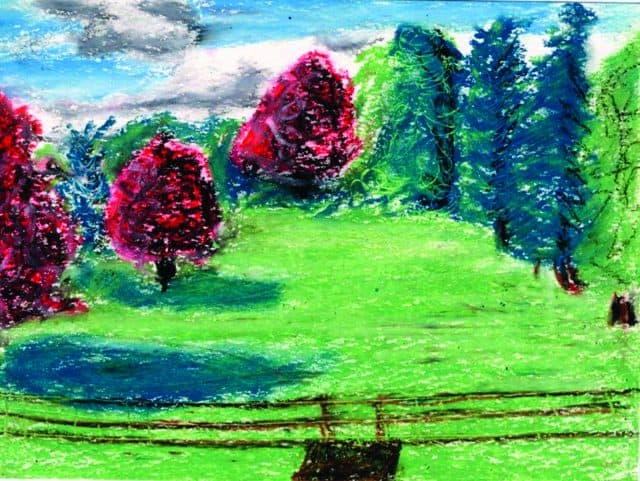 by G.W. Mercure
The Provincetown Commons is currently hosting a retrospective exhibition on artist, writer, polymath, and shape-shifter Dermot Meagher through September 3. Meagher's dynamic creative journey is represented by a range of Meagher's drawings, paintings, and sculptures—a testament to more than three decades of artistic exploration. What it reveals is a story of new beginnings, tireless curiosity, a steadfast pursuit of creative authenticity, and meditations on identity and whether one's work is a definition or a consequence of identity.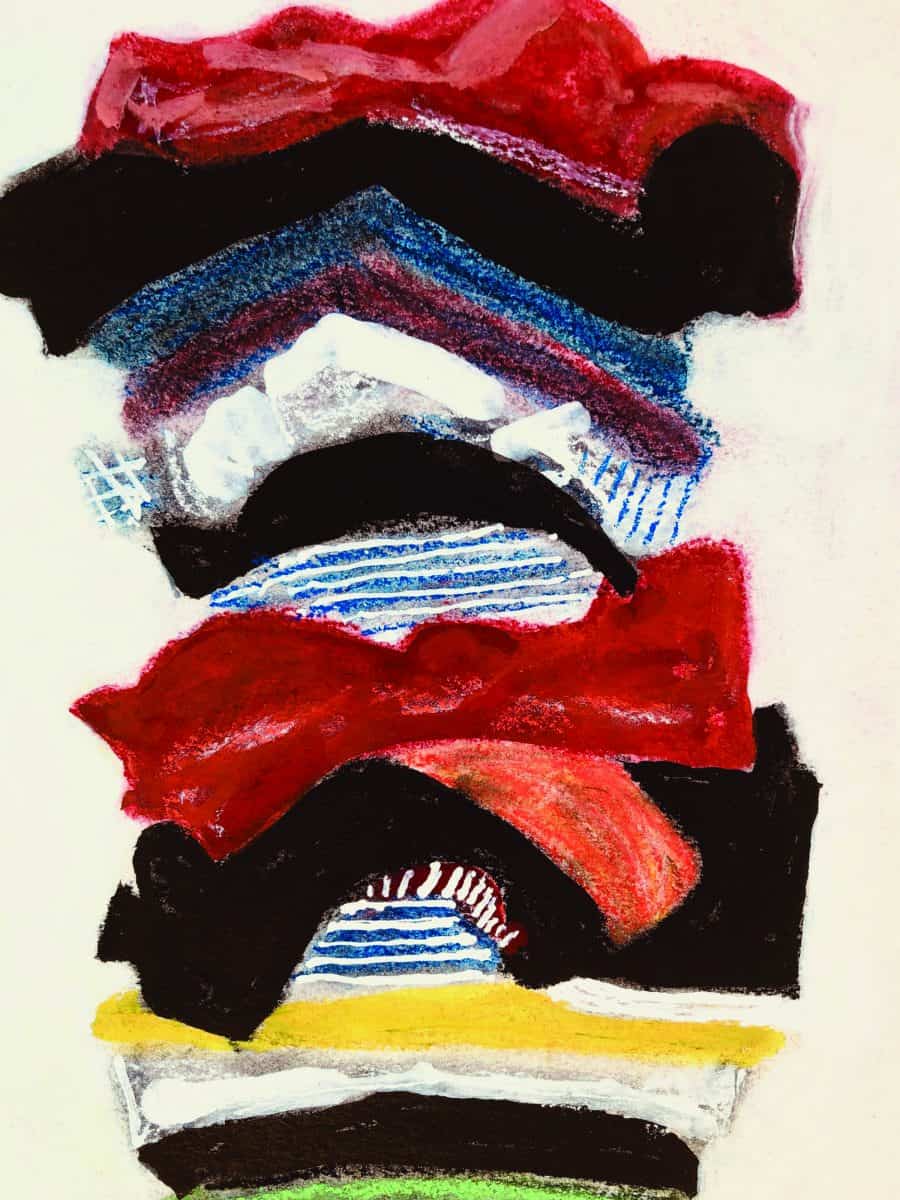 "I don't think of myself as an artist," he says. On the most superficial level, the retrospective contradicts that. But Meagher's appraisal of his own creative identity is still, with the artist at 82 years old, evolving.
Meagher's artistic education is no different from any artistic education; it has been and continues to be a journey and a patchwork quilt, woven from and along diverse sources. Its foundation was laid at the Worcester Art Museum, at Harvard University, and at the Provincetown Art Association and Museum (PAAM); the guidance of mentors like Paul Bowen and Rob Moore contributed to his growth, while the influence of figures like Larry Collins, Raphael Noz, Brian Campbell, Ricardo Carlos Martinez, and others broadened Meagher's artistic horizons.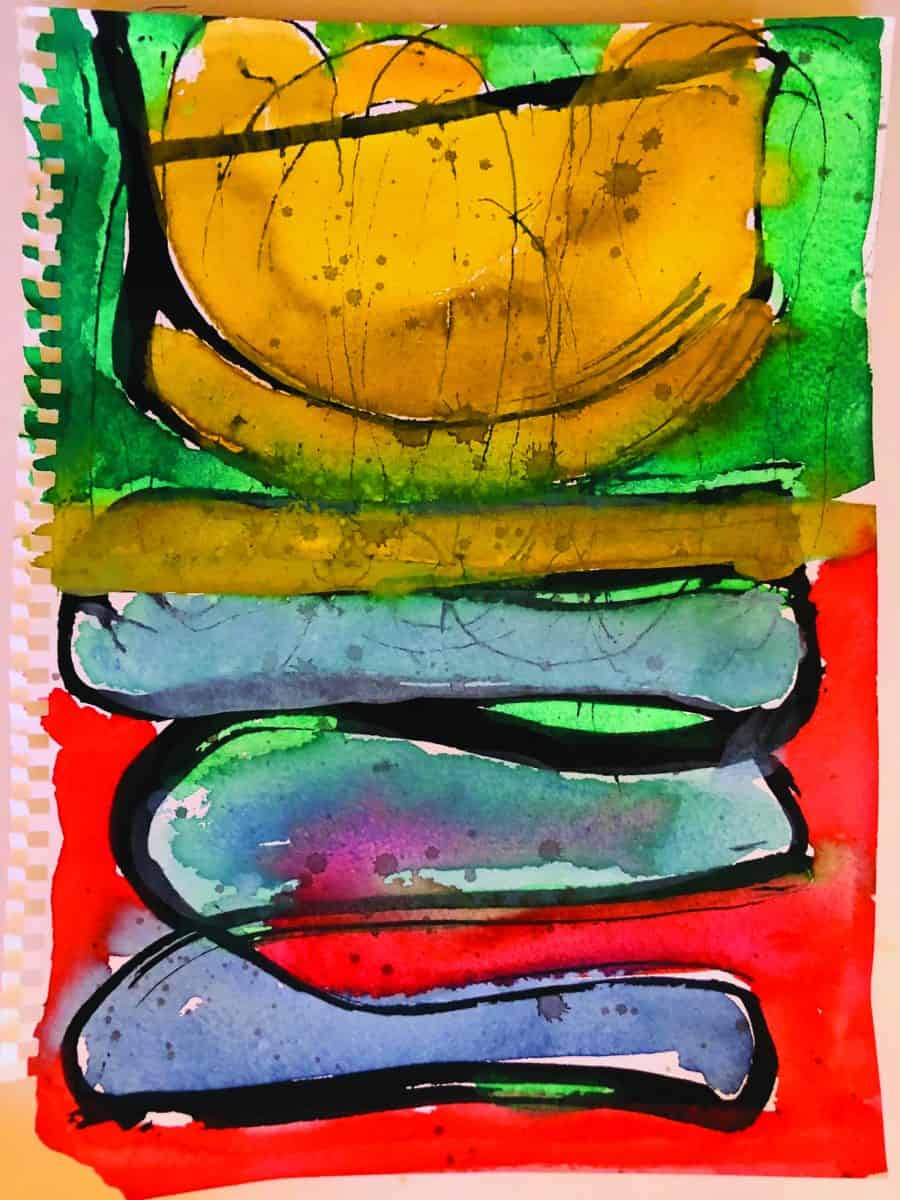 The catalyst for the upcoming retrospective was yet another artistic connection. Meagher's close friend, the inventive and marvelously gifted Michael Proudano, an architect and painter with whom Meagher has been close friends for many decades, played a pivotal role in facilitating the exhibition. When Prodanou invited Meagher to his exhibition at The Commons, Meagher was spellbound by the space.
"I'd heard bits and pieces about The Commons," says Meagher. "The room was wonderful, it was a big room, and Prodanou was thrilled about how he was treated by Jill Stouffer and David LaFrance. So I thought, 'I'd like to do that, too.'"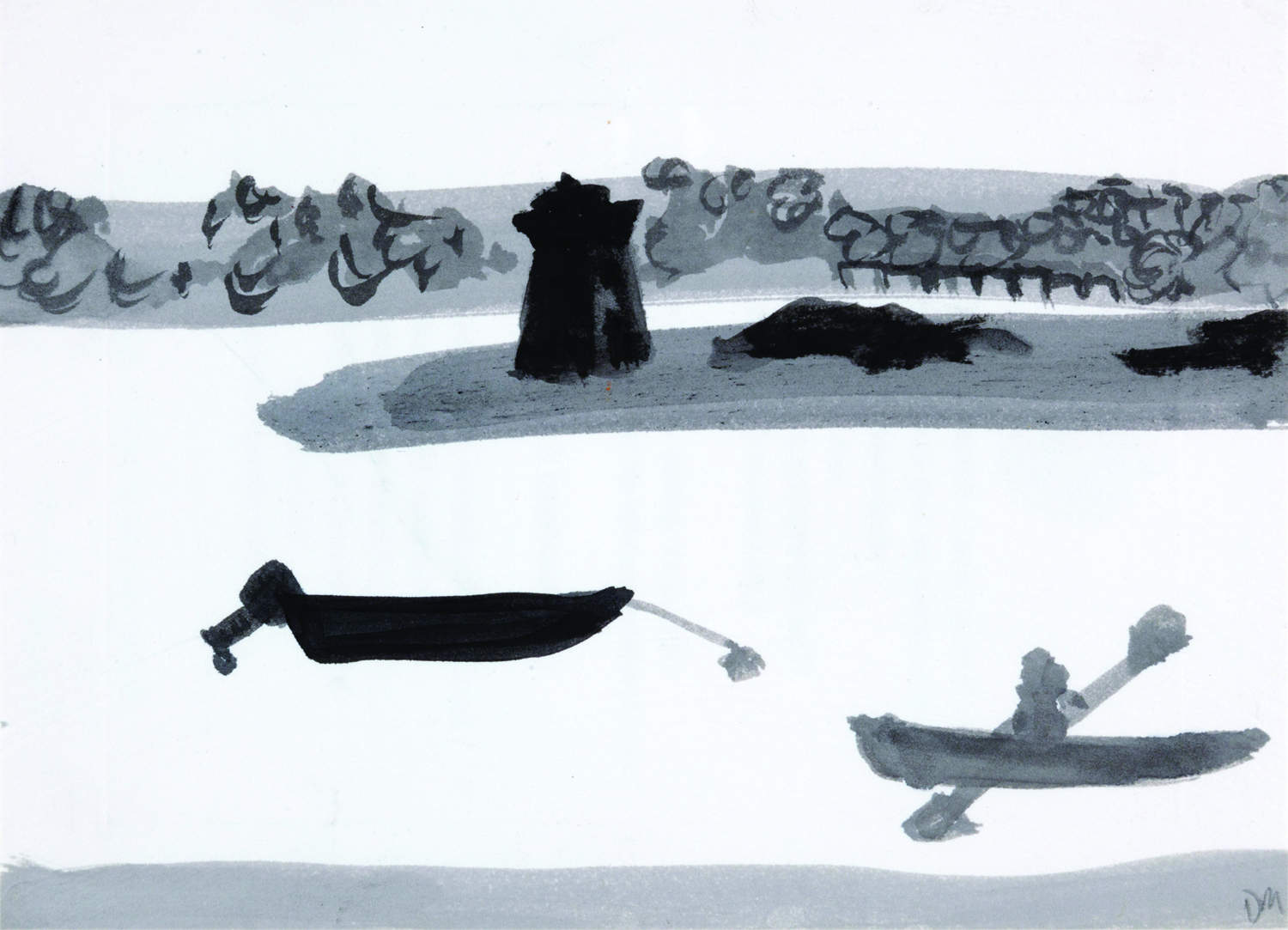 The influence of Prodanou is clear in Meagher's paintings and drawings; they are raw and even simple in execution, complex in vision; they are closer looks at the things we often see too quickly; they don't enforce any meaning or thesis, but rather get your attention and whisper, "This is what I find beautiful about this, this is what gave me pause about this bridge, this pier, this vase, this figure." Both artists seem to revel in the imperfection of approximation; both allow impressions to germinate until those impressions become definitions.
"I don't really go into things with any particular intent," he says. Except when he draws on the beach: "I put a lot into those. I hope to draw some kind of likeness, but otherwise, I don't really have any great intentions. I just kind of start with a mark and put down another mark. Kind of an old lesson from Paul Bowen."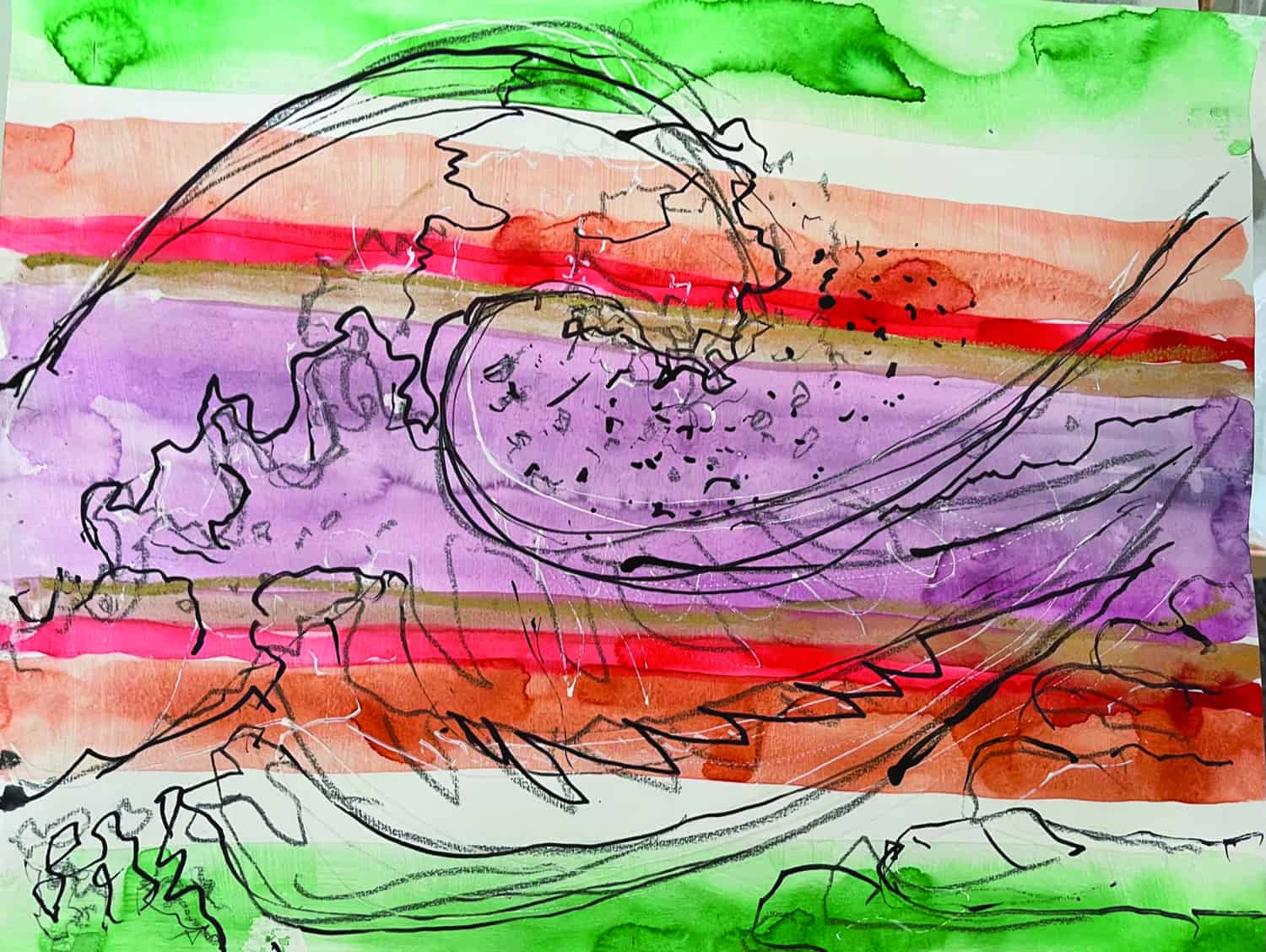 This approach lays bare the essence of unadulterated expression—a dialogue between the artist and his medium, unburdened by predetermined narratives. Meagher's work is for the most part figurative—he is drawing things, to apply the simplest metric—and exudes a raw, unfiltered quality, anchored in his distinctive mark-making technique. His creations breathe life into subjects as diverse as ethereal clouds, Provincetown vistas, and vibrant abstractions. The artist's genuine joy in observing and capturing the world is palpable in every stroke and line.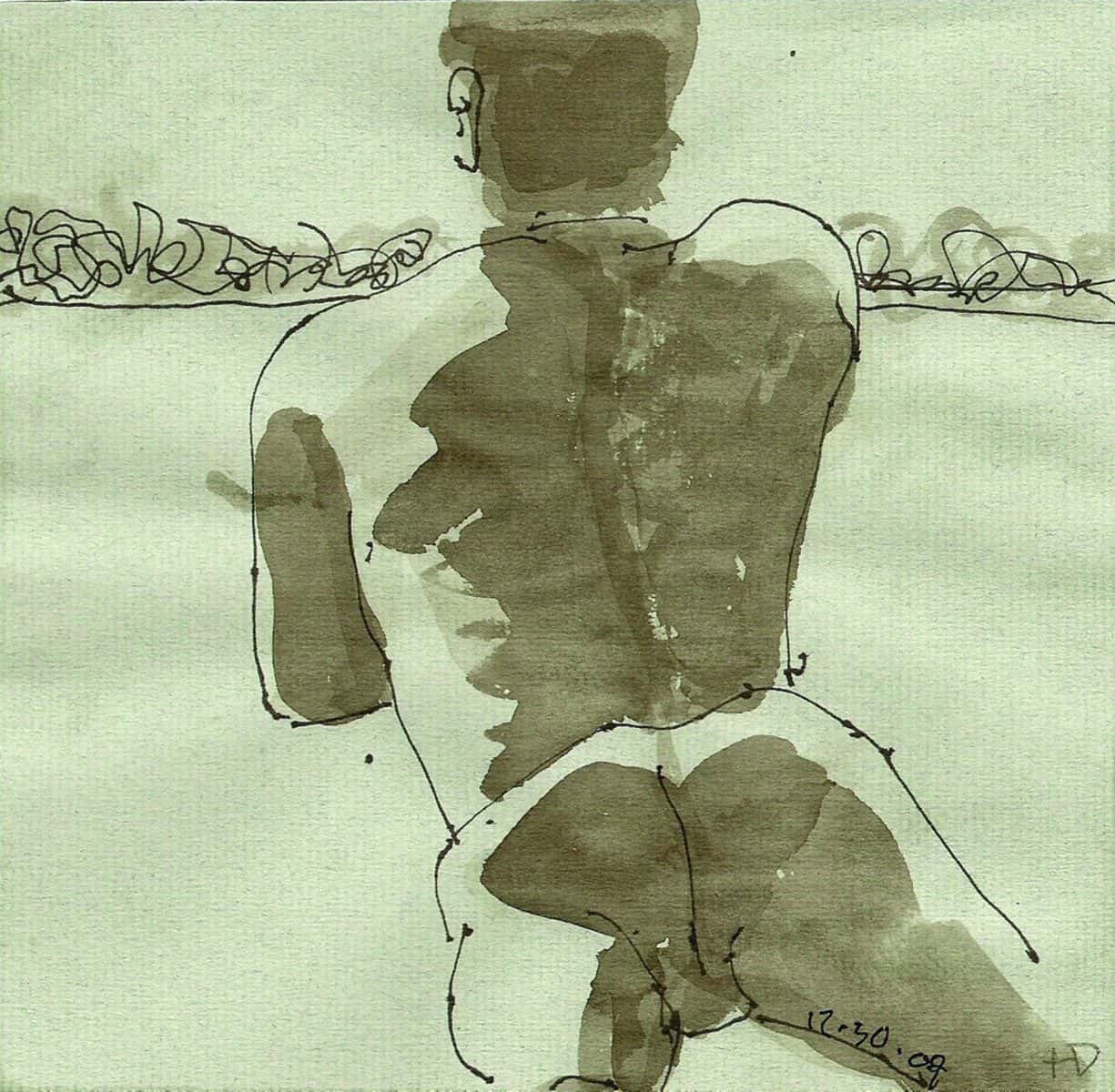 With that freedom, Meagher embraces experimentation, traversing various styles, mediums, and techniques. This spirit of exploration and playfulness infuses his work with a distinct vibrancy. And prosody. Meagher's work mirrors his commitment to immediacy and fluidity, defying most of the labels at hand. An observer can't help but reflect on their own creative path, or at least the way in which they engage with the creative work of others. Meagher's exhibition is a celebration of the enduring dialogue between an artist's inner self and the canvas, a testament to a life enriched by the pursuit of creativity.
Meagher's reflection on his evolving artistic identity adds another layer to the work's narrative. While he once didn't think of himself as an artist, that perception has been changed by something like pragmatism.
"I think since I retired, I have more time for drawing, painting, or writing. I don't have to make art for a living. I have a pension and Social Security. And in that sense, I don't think of myself as an artist. I think I make more art than I used to," he says. "I think I wanted to remain an amateur, so I couldn't be judged as a professional. I've gotten over a lot of that, but I still don't live off the earnings from my art and probably never will. That fact allows me to stay loose and do what I want when I want. I'm not locked into one style, medium, or technique. It's more like play than work. I hope that shows."
The Dermot Meagher retrospective is on view at Provincetown Commons, 46 Bradford St., through September 3. There is a reception for the artist on Friday, August 25, 4 – 7 p.m. For more information call 508.257. 1748 or visit provincetowncommons.org.
]