The 2022 Provincetown Entertainment Season Preview
]
by Steve Desroches
In an incredibly uncertain world, one reliable thing is the resilience of Provincetown, and in particular its devotion to creativity, imagination, and artistic vision. The past two years have been a challenge, to say the least. As we move forward, it's still a heartbreak to think of all that went undone in 2020, and to a lesser degree in 2021. Those paintings that went unseen, the plays unperformed, music not danced to—all that didn't get created and in turn the memories that were not made. But as Memorial Day weekend is here and we celebrate the unofficial start of summer, it's clear that the stages of Provincetown will once again feature a diverse array of talents that make the Cape tip's entertainment scene one of the most unique and dynamic in the country, an amazing feat when you consider its produced by three small towns on a sand bar way out in the Northern Atlantic.
For well over a century Provincetown has dazzled visitors and locals alike with its entertainment options, creating a sparkling legacy on which to build. Everyone from the best and brightest Broadway stars to the fiercest drag queen in the country, and every kind of act in between, makes Provincetown the place to be this summer. And while there are all kinds of entertainment options, the sheer number of LGBTQ voices that perform in Provincetown helps distinguish the town as an important epicenter of queer culture. As the country experiences a disturbing backlash to advancements in LGBTQ rights it makes it all the more important to not take what happens on the stages in Provincetown for granted. While often fun and funny, the queer performances here are vitally important to not only entertain, but inspire, uplift, and speak truth to power. Despite how Florida does things, we here in Provincetown say "gay," with an exclamation point and a snap!
As we seem to be approaching some sense of normalcy, or at least a new normal, the Outer Cape, has been able to book a full season of acts and special events, with perhaps the biggest news being the town's approval for the Carnival parade, scheduled for August 18, allowing a full-scale celebration for what has become Provincetown's signature event. Whatever your tastes or mood, be you looking to escape reality or see it addressed head-on, there's something for everyone at the Cape tip.
Here's a rundown of much of what the summer season has in store, to help you plan and make sure you don't miss a thing. Have fun and remember, all of Cape Cod and the Islands are short-staffed this summer, so please be patient, and as always, be kind.
DRAG
There's evidence that drag performance has been a part of Provincetown's cultural offerings for about 100 years now. In newspapers and magazines of the day, there are vague references to the drag arts throughout the Twenties, Thirties, and Forties. But it's the 1950s when Provincetown got its first drag superstar, with Phil Baiona, owner of Weathering Heights (a long gone Shank Painter Road hot spot), producing and starring in drag shows appearing as Bella Baiona, who would make her entrance being lowered on a swing from the ceiling. A vocal conservative element in town hated it, but the packed houses revealed that audiences loved it. Clearly, drag performance is one of, if not the most beloved forms of entertainment in Provincetown, based on the sheer number of drag shows offered on any given summer night. Provincetown is undoubtedly an important location for drag as an art form and is also one of the undisputed drag capitols of the world.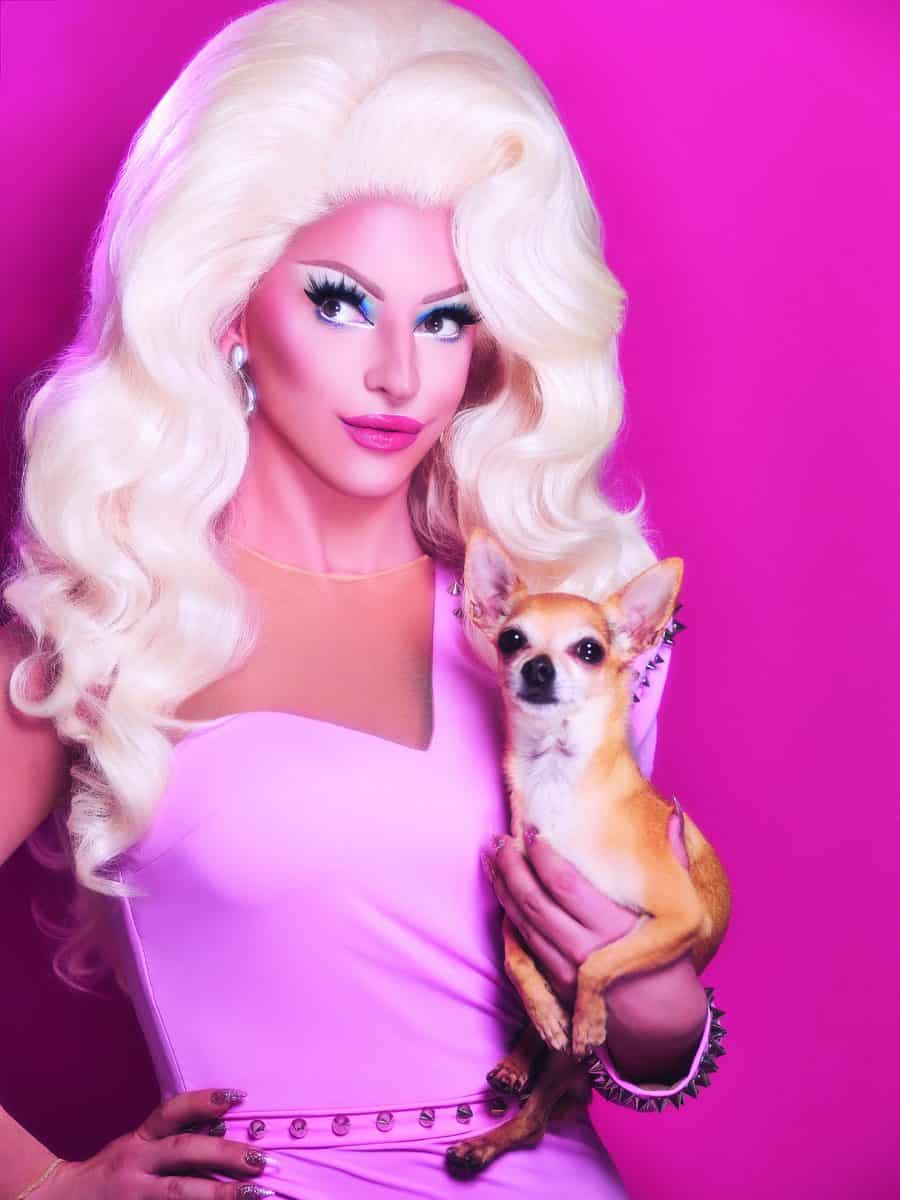 To prove Provincetown is indeed a mecca for drag, the Crown and Anchor, under the new ownership of Jonathan Hawkins, takes over Town Hall on July 2 to present Drag Revolution starring RuPaul's Drag Race alumni Violet Chachki, Gottmik, and Jackie Cox as well as Varla Jean Merman, Miss Richfield 1981, Thirsty Burlington, Qya Cristal, Mackenzie, Elle Emenope, Liza Lott, Delta Miles, João Santos, and the cast of Illusions featuring Roxy Pops, Billie Jean Beetem, and Lakia Mondale. A true cavalcade of the diverse talents from near and far is the perfect kick-off to the height of summer, a season that, at today's count, totals 26 drag shows from now through Labor Day. The Crown and Anchor itself is a hive of drag this summer with the Wave Bar transformed into a performance space as well as a club, newly renovated with psychedelic maritime wallpaper and a glitter-infused floor. Taking to the stage with summer-long solo shows are Qya Cristal with Queen of the Night (June 15 – September 7), Mack'nifque (June 25 – September 10) with Mackenzie and a rotating cast, and Liza Lott with Twisted Divas (June 25 – September 10). Over in the Paramount, the Crown welcomes back Dina Martina (June 3 – September 17), Illusions with Warrior Goddess (June 4 – September 12), Varla Jean Merman, celebrating her 25th year in Provincetown with Ready to Blow (June 14 – September 10), and Thirsty Burlington with Cher 1975 (June 21 – September 6), an exploration of the best of Cher from the heyday of her variety show. And in big news, Ryan Landry's Showgirls(June 6 – September 12) is returning to the Crown after 10 years. While open to all types of acts, drag is a signature part of this beloved Provincetown tradition that gives both seasoned pros and newbies alike a stage to take risks, experiment, or just be a weirdo.
Mark Cortale and the Art House take over Town Hall with two giants of drag with Bianca Del Rio swinging through town on her Unsanitized World Tour on July 3 and kicking off Carnival Week, the sensational Sasha Velour on August 14. Back at the Art House Ginger Minj (August 10 – September 3) returns after making her Provincetown debut last summer, while Miz Cracker (July 20 – August 6) hits our shores for the first time. And come Labor Day Weekend Steven Brinberg presents Simply Barbra, his all-live vocal impersonation show of Barbra Streisand.
There are sparkly special drag deliveries at the Post Office Cabaret. The cozy and sweet venue hosts the Anita Cocktail Variety Hour now through Halloween, blonde and bubbly Paige Turner with Tucking Myself In (now through September 9), the long-legged Las Vegas drag dance sensation Edie giving high kicks in Edie with a D (June 9 – September 4), the sly and funny Mona Mour in Running on Empty (now through September 24), the toast of Key West Randy Roberts (June 21 – September 7) making a return to Provincetown with the all-new One of the Girls (Who's One of the Boys!), and The Golden Gays taking their Golden Girls spoof to a new level with The Golden Games (August 30 – 31).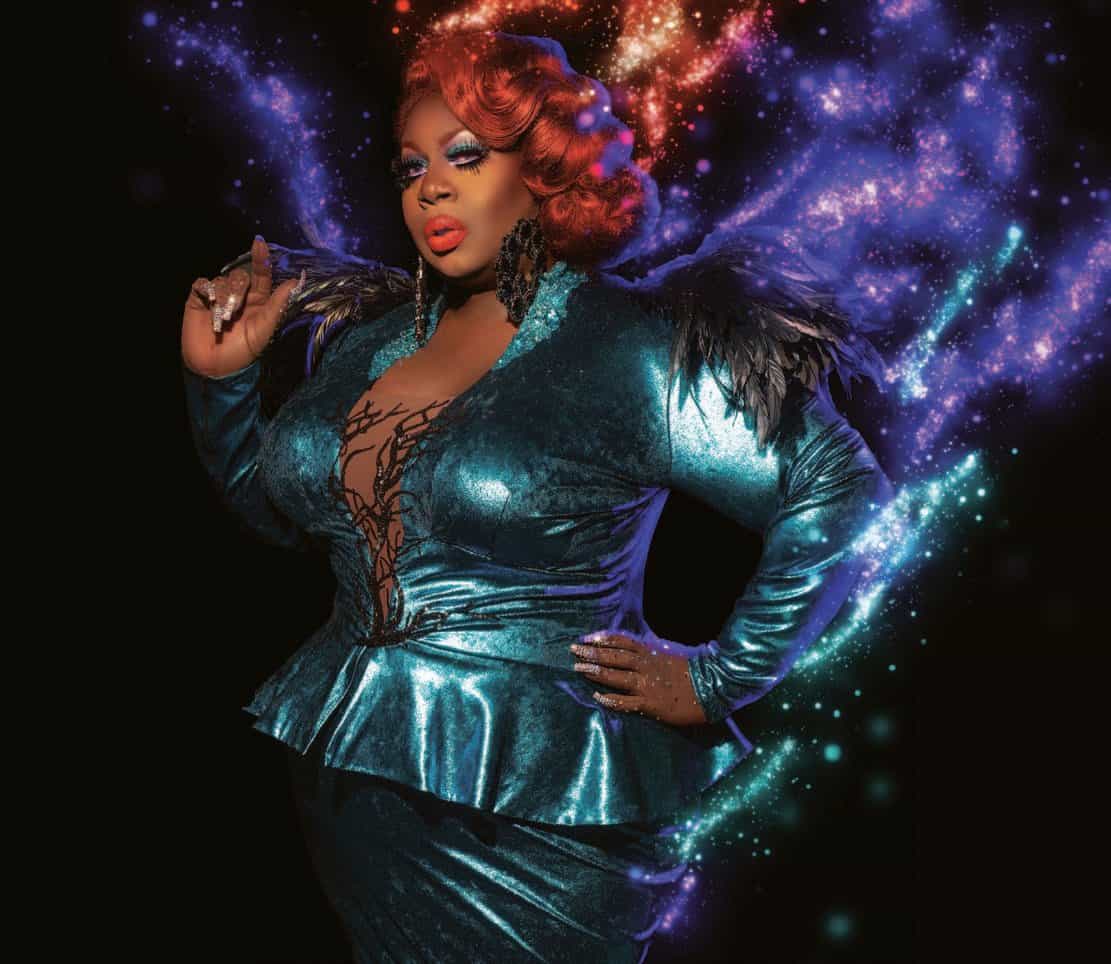 The Pilgrim House brings back two beloved Misses with the hilarious Miss Richfield 1981 presenting Canceled Cultured Pearls (now through September 17) and the total sweetheart Miss Conception taking a turn toward the dark side in Villains (now through September 10), full of the numerous costume changes for which she is best known.
Vocal powerhouse Ada Vox (July 3 – 5) will blow the roof off the Pilgrim House over Independence Day Weekend. After wowing audiences with her Provincetown debut in 2019, the large and in charge, chunky yet funky, bold and beautiful Latrice Royale (July 9 – 19) says hello to the Cape tip again, while legend Coco Peru brings Bitter, Bothered & Beyond (August 28 – September 6) in her farewell tour as she plans to retire.
Just at the beginning of their drag careers, the comedy drag duo from Wyoming Madge and Bisket will be in town for Bear Week hosting a series of events in a part show, part party extravaganza. Speaking of Bear Week, the Provincetown Business Guild is bringing RuPaul's Drag Race Miss Congeniality and fan-favorite Nina West (July 14) to Town Hall with her show Bear Trap. While over at the funky and fun Red Room at Velvet they'll be hosting the bold and brassy Mama Tits (July 8 – 22) with Confessions of a Ho, the soaked in 1970s and 80s pop culture Love Connie (July 13 – 15) with Luv Me, and the always hilarious Jackie Beat (August 12 – 14) with her new show I Invented That!
MUSIC
The musical offerings on the Outer Cape provide an incredible mixtape for summer, full of everything from Broadway to rock and roll to cabaret to jazz to classical. The Art House is debuting a new Virtuoso Series, featuring six classical acts this summer, including soprano Kelly Glyptis (June 23), flutist Eric Maul (July 7), pianist Alissa Leiser (July 21),
cellist Daniel Lelchuk (August 11), Brian Calhoon (August 25) on the marimba, and opera star Marisol Montalvo (September 8).
Now in its eleventh season, the Broadway @ The Art House series will once again be home to an array of the New York stage's greatest stars as well as feature frequent host and pianist Seth Rudetsky. Rachel Bay Jones (June 25 – 26), who won a Tony Award for Broadway's smash hit Dear Evan Hansen and starred in Pippin, returns next in the 2022 series, followed by Victoria Clark (July 1 – 2), Tony Award winner for The Light in the Piazza, who next moves to Broadway in the title role of off-Broadway hit Kimberly Akimbo, makes her Provincetown debut.
The Art House also features Christy Altomare (July 8 – 9), star of Anastasia and Mamma Mia!; Faith Prince, Tony Award winner for Guys and Dolls, and Jason Graae, star of Broadway's A Grand Night For Singing, will co-star in You & Me But Mostly Me! (July 17 – 18) with Alex Rybeck at the piano. Roderick Ferguson, winner of the 2022 MAC Award for Best New York Debut, will star in Man Overboard (July 18),the hilarious, yet moving story of a comedian who fought for gay marriage in a small island nation. Tony nominee Melissa Errico, returns in the critically acclaimed No One Is Alone: Melissa Errico Remembers Stephen Sondheim (July 22 – 23), with Tedd Firth at the piano. The Broadway star brings her unique expressive gifts and the immaculate vocal style that Sondheim loved, all to bear in a concert of the greatest songs of the greatest Broadway composer of his time. Also performing is Donna McKechnie (July 30 – 31), Tony Award winner for her performance as Cassie in the original company of A Chorus Line, who is regarded internationally as one of Broadway's foremost singing and dancing leading ladies.
As the dog days of summer begin in August, Tony-nominated sisters Ann Hampton Callaway and Liz Callaway will debut Broadway the Calla-way! (August 5 – 6), Lillias White (August 12 – 13), Tony Award winner for The Life and star of Cats, Dreamgirls, and Once On This Island who is always a crowd favorite performs, and Edmund Bagnell (August 19-20), first violinist and vocalist of the internationally acclaimed group Well-Strung, will return to the Art House series with an all-new show. The 94-year-old Marilyn Maye (August 23 – September 3), Grammy nominee and living legend returns for her eleventh summer with 94: Of Course There's More, with Tedd Firth on piano, Daniel Glass on drums, and Steve Doyle on bass. Max von Essen (August 26 – 27), Tony and Grammy-nominated singer and actor best known for his role as Henri in the production of An American in Paris on Broadway will perform with Billy Stritch on piano. Cabaret and jazz artist Nicolas King (September 3) returns with Tedd Firth at the piano, Daniel Glass on drums, and Steve Doyle on bass.
The Art House goes big taking over Town Hall throughout the summer starting with Broadway star Stephanie J. Block (July 10), Tony Award winner for her title role in The Cher Show, Broadway living legend Chita Rivera (August 7), the two-time Tony Award winner who originated the Broadway roles of Anita in West Side Story, Rosie in Bye Bye Birdie, Velma in Chicago, the Grammy-winning, platinum-selling recording stars, Indigo Girls (August 21) will perform two shows in one night, with Bitch as their opening act, and surging star Jessica Vosk, who starred most recently as Elphaba in Wicked on Broadway, and made her critically acclaimed sold-out Carnegie Hall debut this winter, which featured special guest Kristin Chenoweth, makes her triumphant return to Provincetown on September 4.
The Post Office Café and Cabaret has become a dual musical venue with options both upstairs and down that include the hit duo Mike Flanagan and Sheree Marcelle with two distinct shows that cover the work of Adele and Whitney Houston respectively all summer long. Debby Holiday (June 3 – July 20) returns after burning down the house last summer with her Tina Turner tribute show. Broadway star Donna Vivino (June 22) presents her one-woman show for one night only, Anthony Nunziata (July 6) performs an evening of love songs, the indie-pop trio BETTY (July 21 – 24) hits town for GirlSplash, the brassy belter Meghan Murphy dazzles with The Big Red Show (August 2 – 4), and rising star Marieann Meringolo (August 9 – 11) performs Shades of Love, an eclectic show of songs from the heart. Todd Buonopane and Michael Buchanan have been friends for nearly 20 years. And they've been gay even longer than that! But how did they get soooooo gay? The two explore that question in the Songs That Made Us Gay (August 16 – 17) with the tunes from Broadway, '80s pop, and even the Muppets, followed by Seth Sikes (August 23 – 24) with Broadway Babies, performing songs made famous by Broadway idols such as Bernadette Peters, Liza Minnelli, Barbra Streisand, and Patti LuPone. Music abounds all summer long in the café as well with Darlene "Diva" Van Alstyne, Robbie Pate, Billy Hough, and more, as well as at the PO's sibling venue Tin Pan Alley with musical guests Kevin Quill, Mike Flanagan's Sax Quartet, Jim Brosseau, and many others.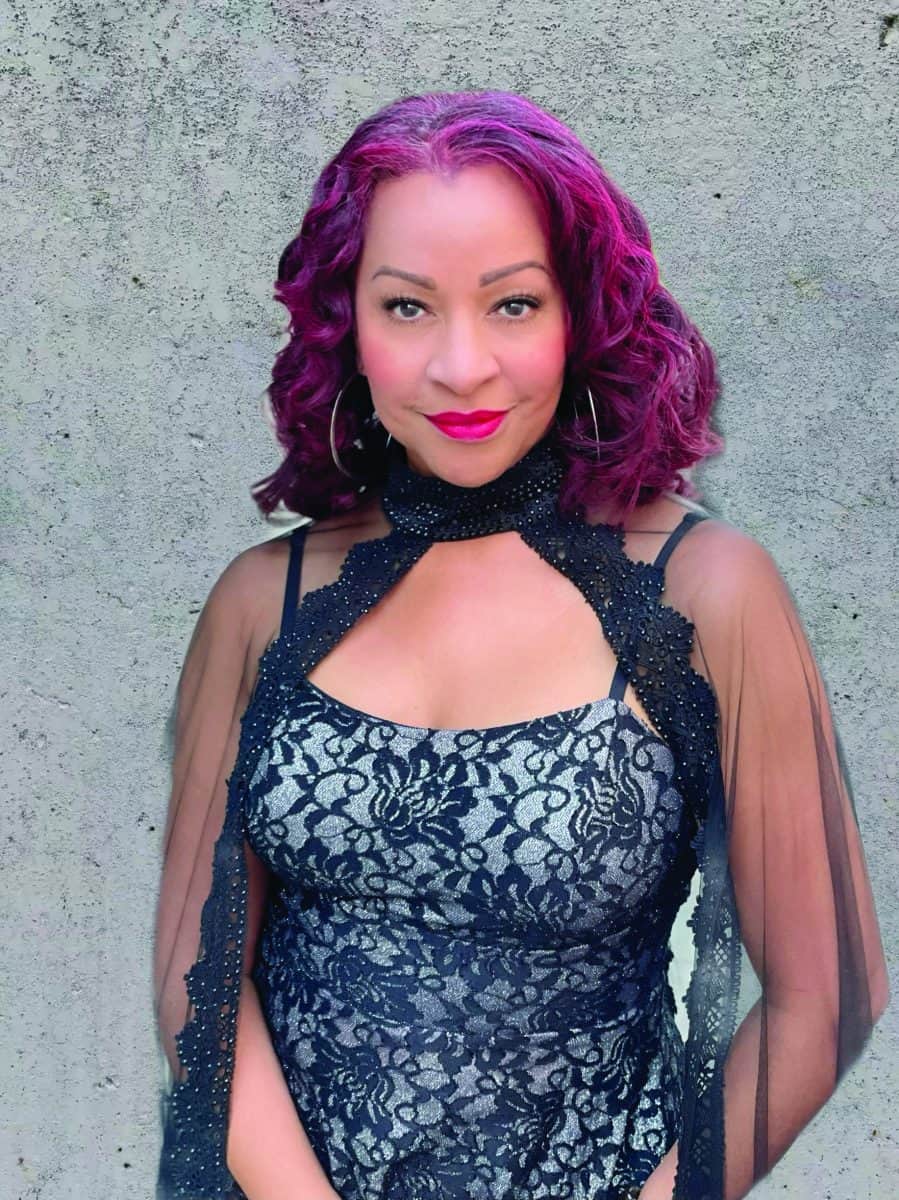 Down at Lea DeLaria's musical hot spot on the harbor The Club, there's live music nightly throughout the summer with Lisa Bello and Mike MRF on Mondays, the superstar Qya Cristal and the Bart Weisman Trio on Tuesdays, Hammond Organ Grooves with Matt Hutchinson on Wednesdays, Mike Flanagan and Qya Cristal teaming up on Thursdays afternoons, with Mike returning in the evening for Hard Bop with the Mike Flanagan Quintet, the irrepressible and irresistible Zoe Lewis and the Souvenirs on Fridays, Saturdays Ken Field and his Revolutionary Funk are featured, and closing out the week on Sunday is Sarah Swain & the Oh Boys with their swinging roots, rockabilly, and soul sound.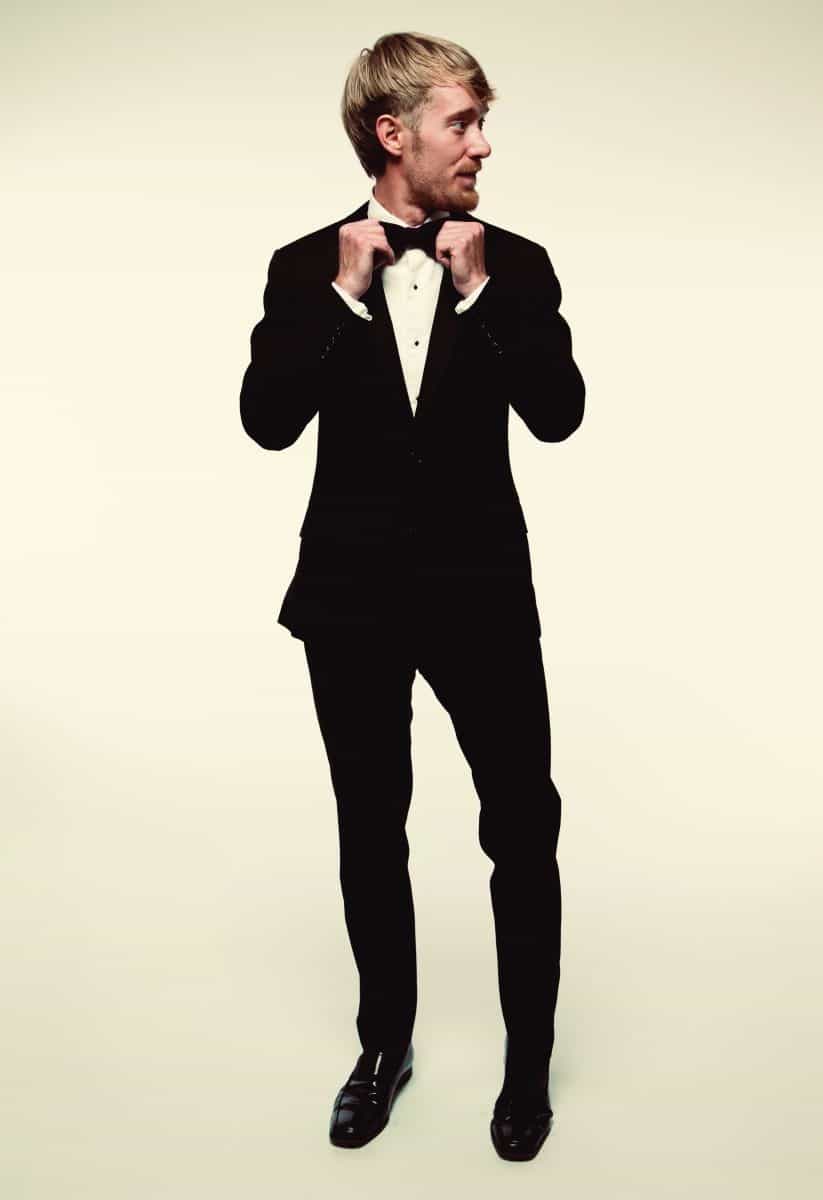 The Pilgrim House gets things moving with the Provincetown legend Sharon McNight (June 26 – 28) and Zoe Lewis' Petit Speakeasy with her band the Bootleggers (July 24 and August 28). The Crown and Anchor continues to be a musical force with the Provincetown Follies (June 3), presenting a cavalcade of musical acts featuring performances by Boy Radio, Jon Richardson, Delta Miles, Todd Alsup, Mackenzie, Peter Donnelly, Abby Cummings, Qya Cristál, and more, followed by Anne Steele (July 21) and her show The Song Remembers When. Elle Emenopé presents the glam rock musical cabaret The Boy From Helltown (June 16 – September 15) and piano man Todd Alsup presents Freedom: The George Michael Experience (June 17 – September 9), a show that celebrates the life of one of the biggest pop stars of all time and includes the songs "Careless Whisper," "Father Figure," "Faith," and "Freedom '90." And João Santos makes his solo show debut with Insomnia (June 26 – September 11), his story as a queer immigrant moving to New York to pursue his awakening through music, freedom, and love, and ultimately finding it in Provincetown. The piano bar remains a hot spot with Jon Richardson (Thursdays and Fridays), Todd Alsup (Tuesdays and Wednesdays), and the legendary Bobby Wetherbee (Sundays and Mondays) all taking the helm with Saturday nights a special big gay piano bar night hosted by Richardson and featuring numerous guest stars.
A collective "hooray" could be heard when it was announced that after two years the Sunset Music series is returning to Herring Cove Beach. Starting June 29 with the Chandler Travis Philharmonic, the free musical series continues every Wednesday with the Sarah Burrill Band (July 6), The Grab Brothers (July 13), Zoe Lewis and the Souvenirs (July 20), Digney Fignus (July 27), Donnelly & Richardson (August 3), Johnny and the Washashores (August 10), The Value Leaders (August 17), Sensible Shoes (August 24), and The Rip It Ups (August 31). And in a new music series, the Aqua Bar will present Music by the Bay with Donnelly & Richardson playing every Tuesday with a rotating roster Fridays and Saturdays with bands like Bert Jackson's Wicked Trio (June 18), Cheryl Arruda and Dirty Blonde (July 8 and 15), and Dirty Martinis (August 12).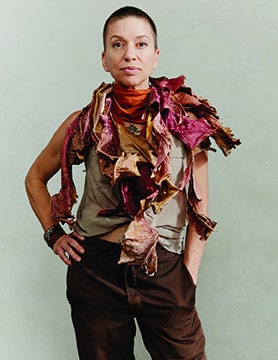 To enjoy more music performed in fresh ocean air don't forget about the Payomet Performing Arts Center in North Truro. This season Payomet welcomes a diverse range of acts to the tent, including Marcia Ball (June 4), Judy Collins (June 26), Bela Fleck (July 18), Ani DiFranco (July 29), the Ukrainian folk quartet Dakhabrakha (August 2), Mary Chapin Carpenter (August 11), and Beres Hammond (August 17).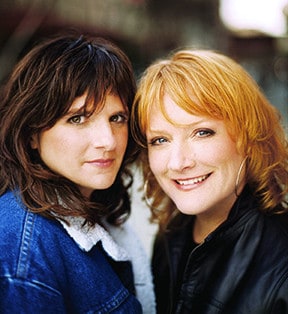 Back in Provincetown, CabaretFest (June 21 – 26) brings the best and brightest cabaret performers from around the country, including Karen Mason, Natalie Douglas, Michael McAssey, and more to the stage. Two special events come to Town Hall this summer as Happy 100th Birthday Judy! (June 26) starring Debbie Wileman as the legendary Judy Garland lands in Provincetown as part of a national tour, and then Mx Justin Vivian Bond (August 17) presents Oh Mary, It's Carnival, a show all about Marys, as everyone's Auntie Glam performs as this year's grand marshal of Carnival 2022.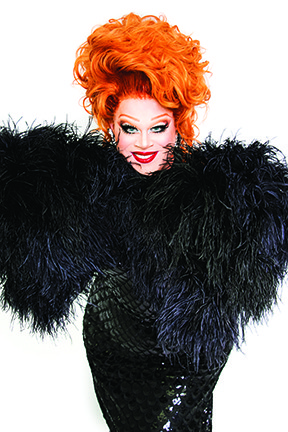 THEATER
With theater moving back indoors the theatrical stages are once again ready to host a full summer season of programming. The Provincetown Theater is off and running with their current production of Mae West's 1927 "homosexual comedy" The Drag (now through June 5) followed by the New England premiere of The Lady Hamlet (June 27 – July 21), a farce written by Sarah Schulman about a lesbian artist's wish to exist, and then for August, the Bradford Street performance space hosts The Humans (August 1 – September 1), the Tony-Award-winning play by Stephen Karam.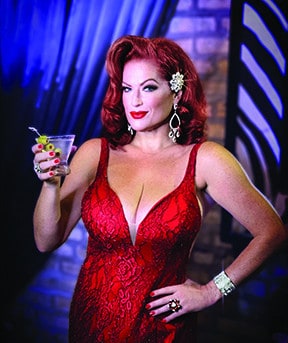 Heading down Route 6, theater is alive and well in Wellfleet. The Wellfleet Harbor Actors Theater (WHAT) begins its 2022 season with Straight White Men (June 3 – 24) by Young Jean Lee about how a man's existential crisis prompts an exploration of privilege and failing to live up to one's potential. The season continues with Marry Me A Little (July 1 – 22), a charming and bittersweet musical revue featuring the work of master composer and lyricist Stephen Sondheim, followed by Gary: A Sequel to Titus Andronicus (July 29 – August 19) by Taylor Mac, a comedy set during the fall of the Roman Empire, picking up where William Shakespeare left off. Summer ends at WHAT with The Revolutionists (August 27 – September 17) by Lauren Gunderson, an irreverent, girl-powered comedy set during the French Revolution's Reign of Terror.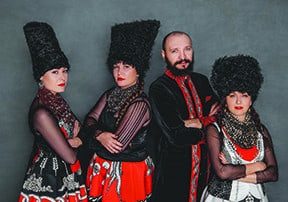 Meanwhile, over at the Harbor Stage Company, they're beginning with Sam Shepard's Pulitzer-Prize-winning Buried Child (June 16 – July 9), which uses dark humor to explore the secrets of a fractured family. The world premiere of an original work by company actors Jonathan Fielding and Jason Lambert titled The Ballad of Bobby Botswain (July 14 – August 6), a play about bad behavior and good intentions, follows. And the season closes out with Frozen (August 11 – September 4) by Bryony Lavery, which presents intertwining stories of a mother, a murderer, and a clinical psychologist and the decades-long effects of a single unimaginable act and the road to redemption.
COMEDY
If ever we needed a laugh it's now. Judy Gold (June 24 – August 31), the author of Yes I Can Say That: When They Come For The Comedians, We Are All In Trouble, pulls no punches all summer long at the Art House, while over at the Post Office Cabaret Ben Zook presents his character comedy performance The Dirty Show with Skylar Gentry (July 12 – 13), an interactive experience where Zook portrays the actor-singer-dancer-psychic in this musical romp that is also really, really dirty.
Town Hall hosts the Queer Comedy Showcase (June 4) for Pride, featuring Franqi French, Jaye McBride, Sam Morrison, Anddy Egan-Thorpe, and Kristen Becker. Becker and Egan-Thorpe are also the hosts of the Fruit Basket Comedy (June 11 – August 27) series every Saturday night at the Red Room at Velvet, featuring different queer comics from around the country each week. And Morrison will also return to Provincetown to perform at the Red Room for a special Bear Week engagement. And hitting town for four shows at the tail end of Carnival Week is the absolutely hysterical Matteo Lane (August 20 – 22) performing stand-up comedy that cannot be missed at Pilgrim House.
————-
SIDEBARS
VENUES
PROVINCETOWN
THE ART HOUSE (ptownarthouse.com)
214 Commercial St.
AQUA BAR (aquabarptown.com)
207 Commercial St.
THE CLUB (theclubptown.com)
193A Commercial St.
CROWN AND ANCHOR (onlyatthecrown.com)
247 Commercial St.
PILGRIM HOUSE (pilgrimhouseptown.com)
336 Commercial St.
THE POST OFFICE CABARET (postofficecabaret.com)
303 Commercial St.
THE PROVINCETOWN THEATER (provincetowntheater.org)
238 Bradford St.
RED ROOM at VELVET (redroomatvelvet.com)
259 Commercial St.
NORTH TRURO
PAYOMET PERFORMING ARTS CENTER (payomet.org)
29 Old Dewline Rd.
WELLFLEET
HARBOR STAGE COMPANY (harborstage.org)
15 Kendrick Ave.
WELLFLEET HARBOR ACTORS THEATER (what.org)
2357 State Highway Route 6
THEME WEEKS and SPECIAL EVENTS
BEAR WEEK – JULY 9-16 (ptownbears.org)
CABARETFEST – JUNE 21-26 (provincetowncabaretfest.com)
FAMILY WEEK – JULY 23-30 (ptownfamilyweek.com)
GIRLSPLASH – JULY 20-23 (provincetownforwomen.com)
MEN OF COLOR WEEKEND – JUNE 16-20 (menofmelaninmagic.com)
PROVINCETOWN INTERNATIONAL FILM FESTIVAL – JUNE 15-19(provincetownfilm.org)
PROVINCETOWN PORTUGUESE FESTIVAL – JUNE23-26 (provincetownportuguesefestival.com)
PROVINCETOWN PRIDE – JUNE 3-5 (ptown.org)
PROVINCETOWN CARNIVAL – AUGUST 13-20 (ptown.org)
WOMXN OF COLOR WEEKEND – JUNE 2-5 (womenofcolorweekend.org)